With the music industry booming like never before, it's easy to get lost in thinking about what life would be like if you were a famous singer or songwriter. Fame, money, and a doting fan base don't seem too bad, right? For some people, the passion for music, specifically creating music and songs, runs deep and has been a lifelong dream. What some overlook is that anyone can string words together and call it a song. But it takes true talent to compose lyrics that move your listeners and stay with them. Whether you want to become a songwriter because you have a passion for it or because you're just in it to win it, there a few things you can do to make it out there in the big world.
Figure Out the Genre
The first thing you need to do on your journey to becoming a songwriter is to gather your thoughts on what type of song you want to write. Every genre has its common themes and styles, and fans of that kind of music expect to see those played out in those songs. Figure out which style of music is the one that resonates with you the most and stick with it.
During the time that you're exploring the different music avenues you can take, it's a good idea to familiarise yourself with different musical styles and theories. It's not necessary to be a whiz at these theories; many people who go into music don't have a formal education in the subject, but it certainly helps when it comes time to put in hard work and actually make the music. Recognizing different music theories and styles can give you more ideas and allows you to use tried-and-true methods when making songs.
Write the Song
When you figure out which music you want to write songs for, it's time to actually write the song! It helps if you start by writing about things you've experienced or enjoy. If you've never been in a bad breakup, it may be difficult to conjure up a song about those feelings that seems believable. However, if you're trying to successfully become a songwriter in the music industry, it may not always be possible to write about things you've actually done. Give it a try anyway. Another option is to use a few songwriting prompts just to get you started.
Part of becoming a songwriter is understanding when you need to take a break. Creative genius isn't born overnight, nor does it occur when you overwork yourself. Work hard, but give yourself well-deserved breaks when you need them. Also consider the lyrics that you're writing. Do they convey a message to your listeners? Does your song have a catchy chorus? These factors all add up to make a hit single or album. Once your masterpiece is ready and you've recorded a demo, it's time to find an audience.
Time to Market
With your freshly recorded demo in the bag, you need the professional ears of producers to hear it. Unfortunately, the average songwriter doesn't have access to the big-shots right off the bat. That's where you turn to other methods of reaching people. Upload your song to different social music sites like YouTube, Soundcloud, and Bandcamp to get it into the headphones of the average listener. It helps if you upload a couple of your products at a time, so people understand the scope of your talent. This helps build your following and even allows you to connect with your listeners in more personal ways than professional songwriters can.
After uploading your music, spread the word about your songs. Tell your friends, parents, neighbours, and anyone else you can think of. The more you market your work, in person and online, the more likely it is that it comes into the hands of big music producers. This is also how several prominent artists in the music industry got their big break. Their fans from different websites generated enough noise about their talents that it attracted big producers and got them recognised. Alternatively, you can send your demos directly to musical publishing houses and producers to give them a listen, but this might not be as effective as real time praise from fans.
Wait to Hear Back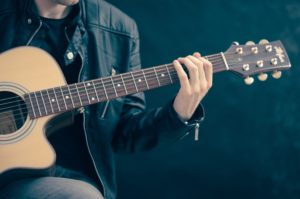 Probably the hardest part of the whole process of becoming a songwriter is waiting for your breakthrough moment. In the history of all musical artists, there's no set formula as to which songs become instant hits and which songs don't. Sure, there's a general flow of the music that attracts people, but it's hardly the recipe alone for success. Waiting to hear back from someone is tough, but it helps if you keep yourself busy. Don't just wait, keep moving – keeping pushing in the right direction.
Use this time to broaden your musical horizons. You've created a certain type of song, now try it from a different angle. You don't have to completely switch genres, but try different forms, lyrics, and styles. Listen to the current hit songs on the radio to understand what the public is into at the time. You don't have to follow their music lyric for lyric, but you should take notes on why it's such a big hit.
Alternatively, you can gain inspiration from past hit songs. Legends like Michael Jackson, The Beatles, Tupac, and Prince all left a lasting mark on their genres for a reason. Take a day or two to just listen to their music and gain ideas from their best work. The more you open yourself up to past and present music, the more broad your ideas become and increase your chances of creating better music.
Finally, when you're waiting to hear back from someone, be consistent in the rest of your music. Don't pull out all the stops on your creative work just because you're waiting. While it's understandably stressful, slowing down does nothing to help your career. Make more songs, record more demos, and keep spreading the word about your work to increase your musical momentum. As the saying goes, "Good things come to those who wait!"
You've Got the Call! Now What?
On the fateful day that you've been discovered by a producer and given an offer, it's time to consider where you want your songs to go. Different music labels have different conditions and work orders for their artists. Carefully consider what you might have to give up to gain the help of a recording label. Although these labels have considerable pull in the music industry, they're not the be all, end all of music. You can expect to be introduced to famous names in the industry, which can help increase your fame, but you may have to change up your style of music according to what your label expects you to put out.
While recording labels aren't prisons for songwriters, you definitely have other options to get published. Many artists and song writers have found their way into mainstream media and have been featured on Billboard's top charts without the help of a label. It's harder that way, but all the more worth it when you make it to the top.
Words of Encouragement
When it comes to writing music, a lot of people give up on their dream because of the hard work that goes into it. You're unlikely to become a songwriter over night, and many people who get started don't make any profits off of it. At times, it may be easier to just move onto something else rather than wait for another producer to get back to you. But there are always the encouraging stories of young artists who worked for many years to get discovered, and once they were, never had to look back.
In the mean time, it's always good advice to keep building your skills. While you wait for a producer, maybe learn a few production skills yourself. Learn about music marketing and social media presence, brand building – the business side of music is just as important as the creative side these days. The more you know, the better off you'll be.
Although it may seem hard to believe, every famous artist started somewhere small. You just have to keep your motivation and inspiration levels up, be persistent, and stay positive. Who knows? Your song could be the next top-charting single, and all it took was a little brain power, determination, and luck.