Dreamy and distant, reverb-kissed shoegaze vibes soothe the room as Wine Pride deliver their aptly-titled, beautifully hypnotic debut single Sleep.
Featuring far away vocals that softly inject a level of humanity and contemplation amidst the organic, echoing realm of simple, satisfying musicianship, Sleep all at once proves ideal for seeking out escapism in isolation, and for distracting the mind and calming the body when out and about – the long commute, the after party.
Wine Pride have designed and dedicated their sound accordingly, and both their artist and song name in this case seem to represent their fluidity and intoxicating softness perfectly well.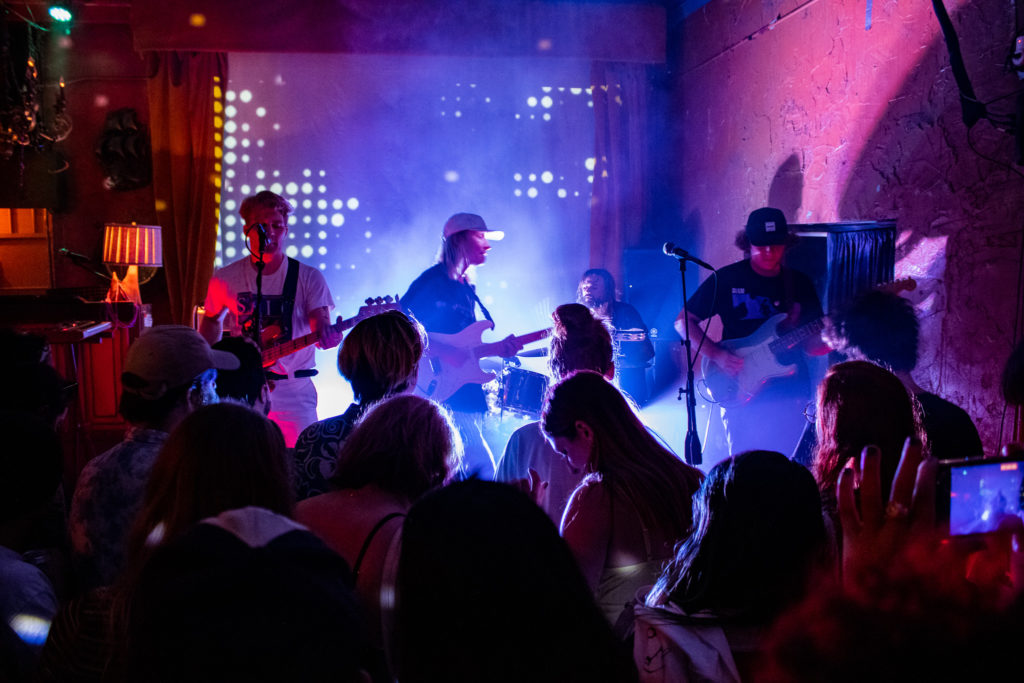 Freshly released, the single Sleep emerges as merely a taster from the upcoming full-length project, expected in May.
Given the mix, the live sound, the lyrics take something of a back seat in favour of overall mood initially, but with each revisit there's a little more to connect with and appreciate. This often makes for a timeless quality that spans the years without aging, and if that's the case, the new album – their debut – is undoubtedly one set to be well worth the wait.
Check out Wine Pride on Instagram.