Winds & Walls are a sibling duo crafting undeniably unique musical soundscapes, complete with poetic and emotional songwriting, and presented under a gorgeously smooth and colourful light throughout this album. Satellites is a project that strangely makes you feel right at home from the moment it starts to play. Despite the distance implied by the concept, and the unpredictable set-up of each of the songs, the unfolding ambiance of each track builds a comforting wall of audio around you, making it blissfully easy to escape to.
Parallel Universe Pt.1 starts things off on a strong foot, the song is simple yet unusual, the melody quickly becomes familiar, and the sound of the leading voice among this delicately synth-driven soundscape finishes things off beautifully. The title track follows, offering up a notably more detailed and complex piece of music and writing, but moving on from the opener in a relevant and cleverly connected way.
The creativity continues to grow as things progress, Houston is an interesting and distinctly experimental piece, though it does have a hypnotic and continuously satisfying sense of rhythm about it. You can hear the potential for remixes quite explicitly on this track. Certain riffs and lines linger in your mind after listening. There's a definite intensity to the musical build up, it surrounds you entirely, and then afterwards you get the calming softness of Fall, a potentially very personal, intimate song – really well placed within the collection for maximum impact. The song develops brilliantly, a chorus of voices add an important touch of humanity and togetherness, and this feeling grows stronger with every moment.
On Landing brings about another immediately appealing beat and simple synth riff. There are contrasting riffs within this that create a fairly complex, atmospheric piece, upon which the almost spoken-word presentation of the lyrics hits in a striking way. The production on this project is brilliant, forever eclectic yet always in keeping with that overall mood and the underlying essence of the concept.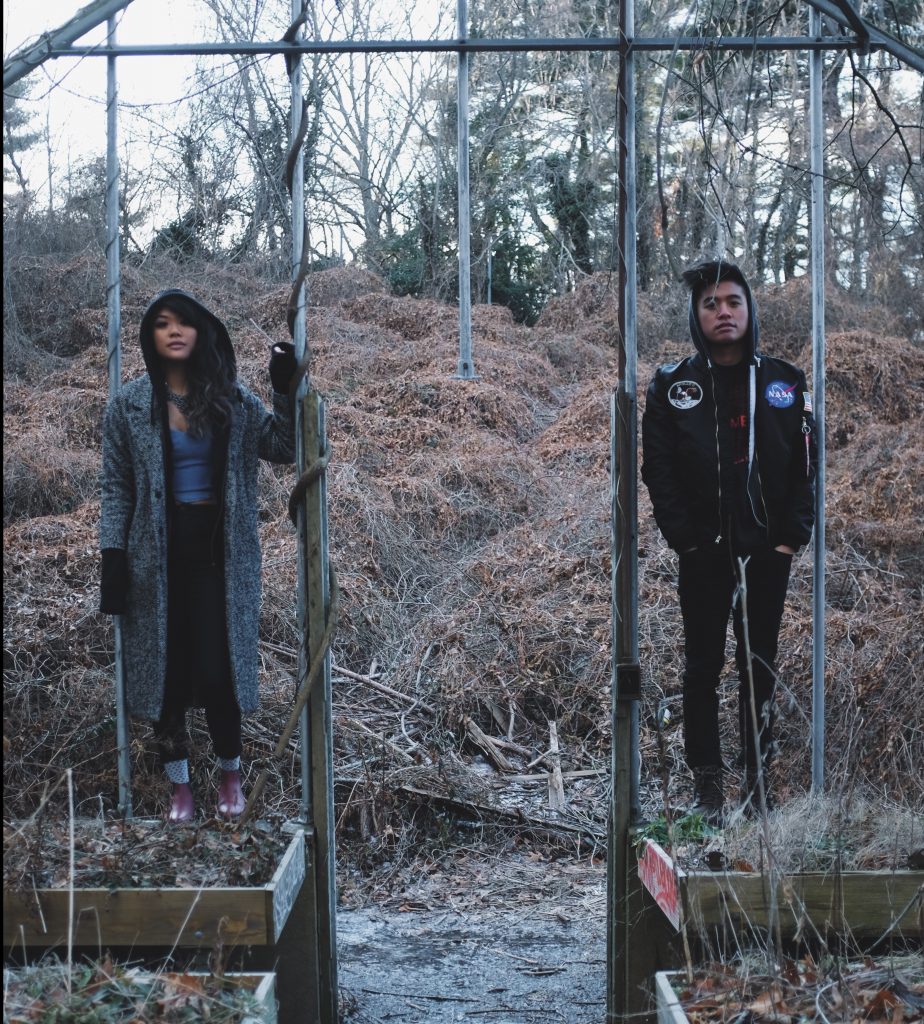 Earth is a beautiful track, a light and dreamlike trip-hop soundscape and a distant leading voice introduce things quite softly, then the build up to the drop toys with intensity, before leaning off in some completely fresh and consistently rhythmic direction. It's a characterful and quite bizarre piece of music, but it's incredibly enjoyable and even uplifting to have play around you. True creative freedom often lets you take risks that really pay off. Brain Space comes afterwards and makes for a fairly pop-like anthem of sorts, a memorable melody and a notable level of passion emerge among a peaceful, thoughtful backdrop.
There's a touch of something cool and confident about the song Elevated, as the music pours out the sense of elevation grows with it, creating a perfectly relevant and all-encompassing audio experience. The hook surprises, adding a touch of accessibility in terms of a much wider audience. It's a great dance track at heart, the drop is wonderfully unique. Circuits furthers the human touch, poetry returns, as does unexpected detail and musical expression. The rhythm of the vocal melody contrasts well with that of the instrumentation, the whole thing presents these various elements of movement that cascade around you.
Tasting Constellations is a powerfully emotional song that gradually builds and builds in energy and passion. The hook is huge, easily memorable and recognisable after just a single listen – this is perhaps one of the more mainstream sounding songs from the album. Weightless follows and keeps this level of personality and joyfulness at a constant high. The connecting elements of the album's concept crop up time and time again within the songs, so you lose yourself to the playlist, and that gives it so much value as a completed project.
Parallel Universe Pt.2 marks the final moments, a supremely gentle leading voice almost whispers these ideas to you, and all the while a softly indie-rock like strumming pattern beats out alongside of a dreamy, reverb-soaked guitar solo. The song is immensely atmospheric and soothing to listen to at first, then things build just slightly – reminding you of the creative core of this band, their passion, their unique approach to musical expression. At almost seven minutes long this final track leaves you lost in its ambiance entirely. The instrumental weight of the music is intense and classic-dance like in some ways. This contrasts again with the much softer vocal sections. Structuring is everything, and this last song paints a mighty, ever changing landscape before you. Winds & Walls make the music that matters to them, and that makes it feel very genuine, and always interesting. Satellites is a gorgeous album, considerately crafted and a pleasure to witness.
Stream the album on Spotify. Find & follow Winds & Walls on Facebook, Twitter & Instagram. Visit their Website for more information.