Kicking off the new year with nine nostalgic originals, classic rock extraordinaires Winchester 7 & the Runners offer up a high-octane album that's ready and waiting to get you moving.
When The World Stops Spinning leads us into the Argos Holiday experience with mighty rock riffs, distorted electric guitar and simpler era rock and roll vocals lightly doubled for that warm chorus and real gig feel. Given that the world did temporarily seem to stop spinning this past year, there's a certain added value to a song like this right about now.
In The Morning Light follows and already we're presented with a more mellow, spacious set-up. An indie rock hit with a seductive riff and melody – an easy early favourite for its simplicity, poetry and satisfaction united.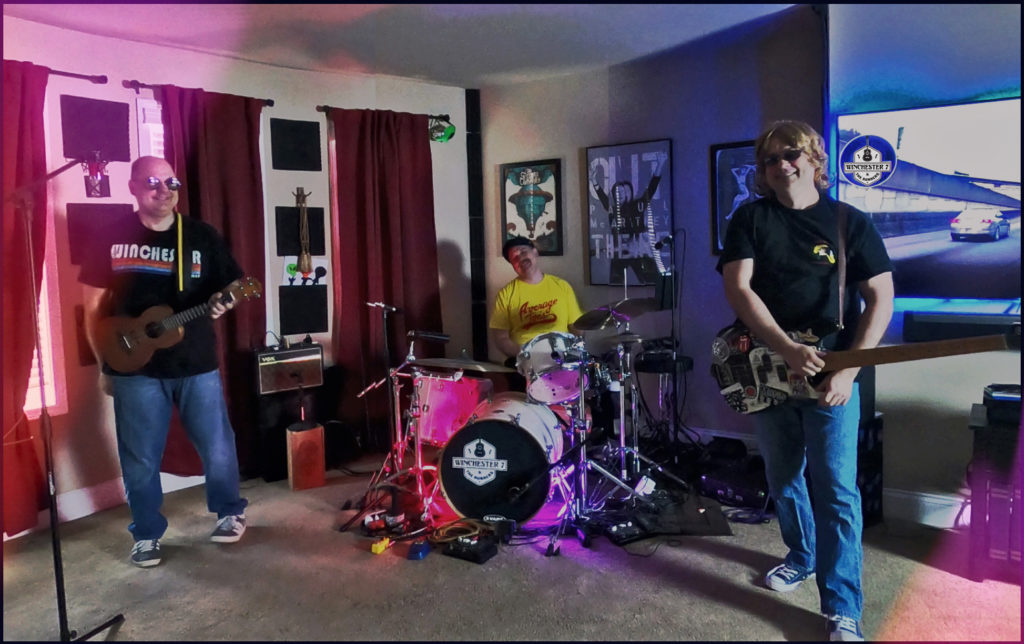 Big rock and roll vibes continue to strike for tracks like the addictively hooky Gonna Start Right Now – that raw, amplified sound works beautifully in transporting listeners to the purity and volume of a live show.
Dirty Laundry is an easy highlight, cinematic in detail and intriguing in the groove it presents. A sort of other-worldly, almost Pink Floyd-esque aura takes over, dreamy and provocative, calming and comforting. Things brighten up nicely for the pop-rock optimism of a likably melodic hook.
The Golden Age is another, instantly recognisable and addictive in its shoulder swaying groove and topical relatability. Then we get the added blessing of two bonus tracks, one of which is an alternative mix of The Saint Simon Killer – a soaring dreamy rock and electronica soundscape to bring things to an experimental yet gentle, colourful finish.
Despite the full-sound (and the associated visuals), the album is the work of a one-man-band, but you'd be forgiven for thinking otherwise. The song-writing is infectious, the recording fairly raw and live sounding, and the musicianship passionate and tightly woven so as to really give the rhythm and sound the heart and unity it needs to connect – not to mention the ever-unique feature of the ukulele within the arrangement.
A brilliant finish, for a uniquely genuine album inspired and influenced by the greats of yesteryear.
Check out our interview with Winchester 7 & the Runners for more information. Find & follow them on Facebook, Soundcloud, Twitter & Instagram or visit their Website.