Featuring stunning vocals from Usen Isong, equally superb backup from the Trans Chorus of LA, and a magnificent electronic and string arrangement by Daphne Chen – this audio adaptation of conceptual depth proves a blissfully uplifting listen.
An electro-pop single with soulful RnB tones, rising into dreamy euphoric dance realms as its energy and vocal presence increase – Shine delivers a bright and beautiful chapter of the VUCA story.
Gorgeously produced and faultlessly written and captured, this recording and release of Shine makes for both a timeless and passionately immersive listen, of easily memorable melodic development, and a crucial step outwards for visibility, inclusivity, and oneness.
Emerging this October as part of the annual Planned Parenthood of WI event, Shine will play a key role in supporting this year's theme of 'Be Visible'.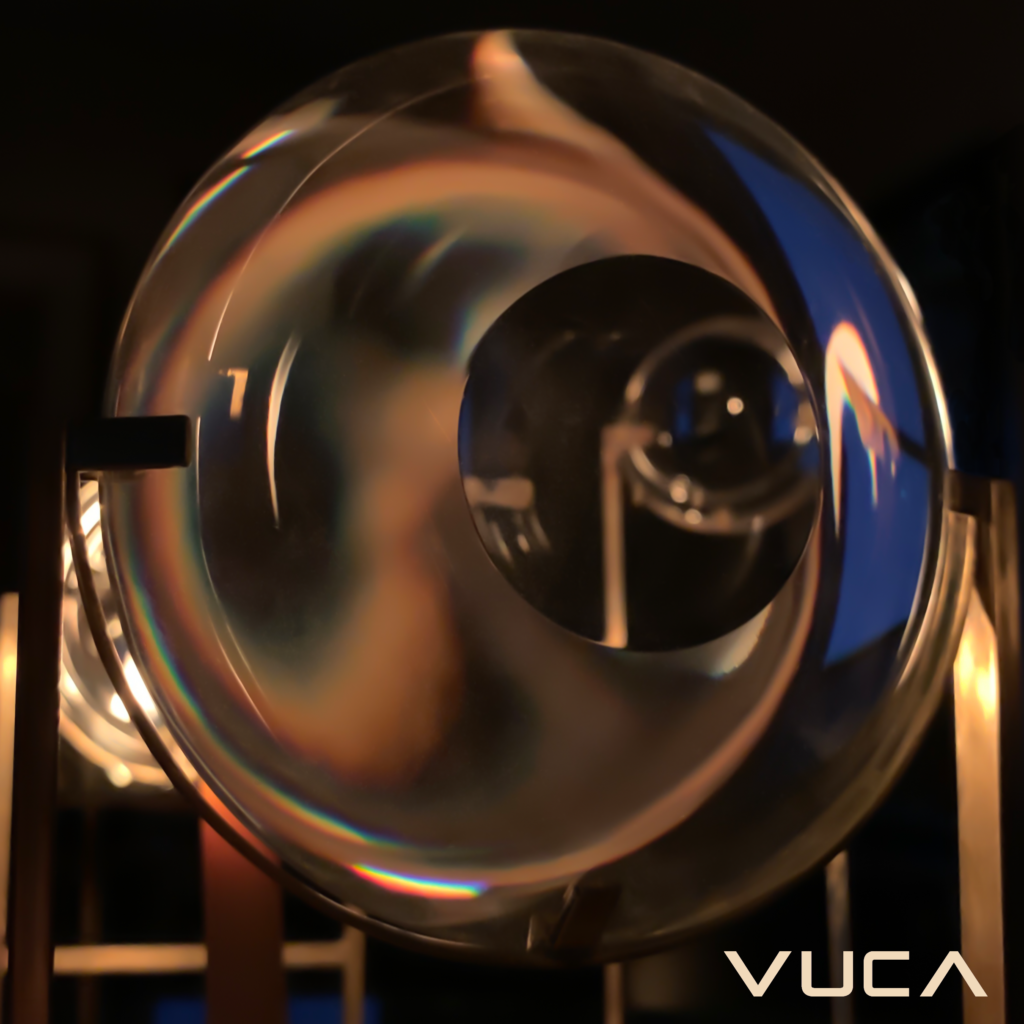 Something of a sensational and addictively emotive, catchy introduction to VUCA – Shine acts merely as a chapter from a novel.
An experimental art collective, VUCA began with their project The Geometry of Lies – an alternative reality concept album, including a novel and AR experience. In Shine, we hear our protagonist Jackie (played here by Isong), a non-binary technology wunderkind, experience and sing out on behalf of the end of life and the light we all share.
Beautiful music, in short, and pristine in quality from the writing to the performances to the production. A fascinating new artistic endeavour, which I look forward to delving further into.
* * *
"The Geometry of Lies is a modern meditation on the untold story of Prometheus and his relationship to Hope. With mystical energy only Greek mythology could inspire, each song is a reflection on the ever-shifting tension between Volatility, Uncertainty, Complexity, and Ambiguity (VUCA)."
* * *
Check out VUCA on Instagram or visit their Website.