Two Cities One World are the joyful embodiment of stunning guitar skills and beautifully delicate vocals, not to mention a backbone of well structured and deeply thoughtful songwriting. Beginning with I See The Sun, and stretching with superb creativity and vast musical ability right through to the final track In My Dream, the album Let The Whole World Disappear brings audiences a light natured, jazz and funk inspired collection of summer time ready songs.
The band, a duo, a romantically involved couple, present an incredibly well crafted and utterly genuine project that is packed full of good vibes and memorable hooks – Suga Daddy is just one of many to wind its way into your mind. As things progress, a plethora of influence and inspiration unfolds, ranging from the softly acoustic, singer and songwriter style of music, to the funk driven, jazz soaked, soulful and even Latin edge of the spectrum.
The duo's name is a wonderfully fitting way of encapsulating this music and what the artists are about. The album fuses intimate moments relating to the band's personal relationship and a widely accessible range of beautifully cultured and atmospheric world music. Everything from the instrumentation to the language chosen at various points – Footprints and И Как Така…? How Come..? introduce with awesome splendor the band's connection with Bulgaria. It all suggests a well traveled collective, and through and through the music just oozes a sincere and passionate lust for life.
Love Blues is a strong example of everything the duo are about but with a slightly more mainstream, pop inspired energy and level of songwriting. The song has the enjoyable good vibes of a Corinne Bailey Rae track but with an added dose of positivity and musical power. The instrumental moments are as skillful and impressive as the melodies and the leading female vocal delivering them. An ever satisfying combination.
Tracks like Disappear show a slight more sultry and jazz-like side to the band's abilities. What's interesting though is that regardless of the overall style of each song, there's always this perfectly recognizable and relevant thread flowing throughout. The band take whatever mood they're in and convert it into this unique form of expression that always shines brightly as a relevant and welcome part of their catalogue.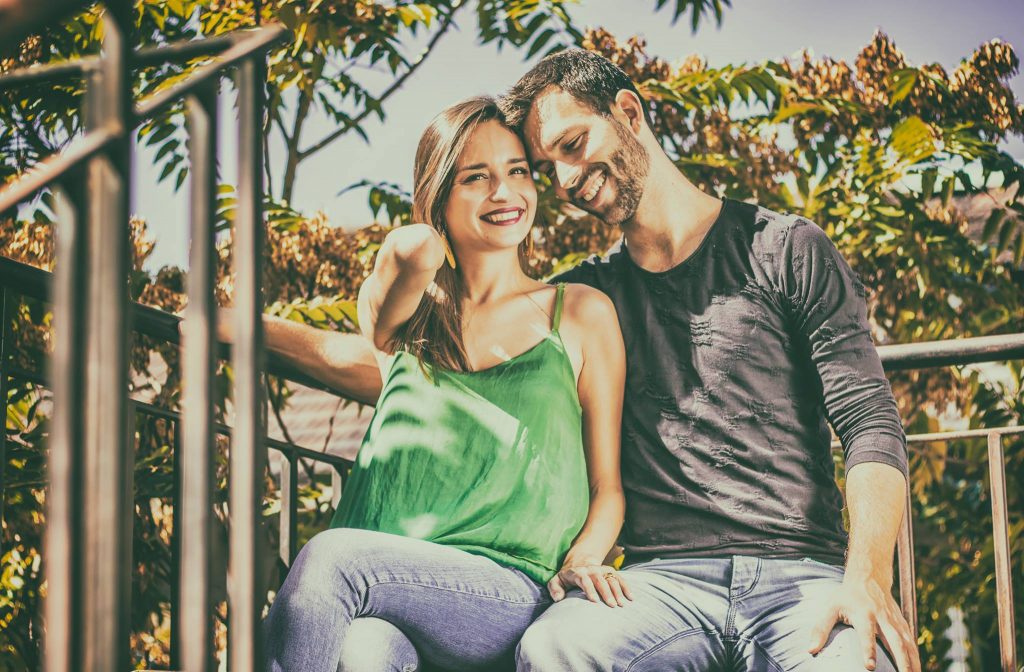 Some moments are a little more experimental than others, the effect of which is that you get a constantly captivating collection of songs that repeatedly suggest that seeking out live show from Two Cities One World is an absolute must. Honey Sweet Voice has an unusual and enjoyable instrumental set up and structure and a deeply compelling set of lyrics. Let Me Know as well, a song with a slight Jamiroquai aura, but with the gentle beauty and fresh style of the band's leading vocal to effectively replace any nostalgia with a sense of discovery.
Hungry For Love follows with a well placed return to the delicate and seductive. The lyricism touches on something notably powerful, poignant, and ever important – we are here for a split second, nothing's for granted, you've just gotta live. The hook is stunning, lyrically and melodically, and as always the whole thing has been performed and recorded to an immaculate level.
In the final few moments of the project the duo offer some truly personal and refreshing ideas by means of She's A Beauty, Bird Song, and In My Dream. Each presents a gorgeous array of imagery and openness; there's storytelling to escape to, and there's honesty to relate to and even seek comfort in. The music throughout is easy to listen to, but it's also consistently and notably very human. There are numerous hooks and riffs to revel in but there is equally as much genuine emotion and reflective artistry. These elements together make for an ever enjoyable album of well written, thoughtful, inspiring songs.
In My Dream is a powerful way to finish. The intimacy, the up close and personal nature of the recording and the words leaves listeners with a lasting impression of the band that is likely to bring them back again and again for more of this blissful authenticity. It's a beautiful track and a great way to top off a brilliant collection of songs. Well worth listening to in full.
Stream Let The Whole World Disappear over on Soundcloud. Find and follow Two Cities One World on Facebook, Twitter & Instagram.