Striking hard and fast with a mighty hit of nostalgia, Tower Crane Towers pour through with the authentic pace and grit of bands like Bad Religion and Good Riddance. That's not to say they're a 2020 version of those bands; far from it. This feels genuinely like a forgotten legend from the peak of nineties punk-rock.
Storming through with the quickly energizing, raspy and emotional, observational scene-setting of a reflective Canon, the project works to win you over with impressively fast guitars, bass and drums, a mighty vocal clearly born to do this, and a brilliant sense of unity between band members. In addition, the songwriting is superb. There isn't so much as a hint of trying too hard be contemporary, nor does the project feel set in its ways or locked amidst the yesteryear sentiments. There's something excitingly new about it, and this blends brilliantly with that raw and honest energy and musicianship. This is what our festivals have been missing.
Injecting an absolute anthem into the EP is the single Stockwell. High energy, poetic consideration, strong riffs and powerfully addictive melodies – a fully immersive, satisfying track; perfectly well catered to kick off any dreary Monday with the brightness and freedom it deserves.
Keeping things melodically eclectic, North By Northwest hits with a somewhat cinematic, emotive soundscape and melody, an equally thoughtful concept, and a sense that this is a band who would really create waves at a live show. The more you hear, the more the writing connects and appeals for its carefree commentary and realness.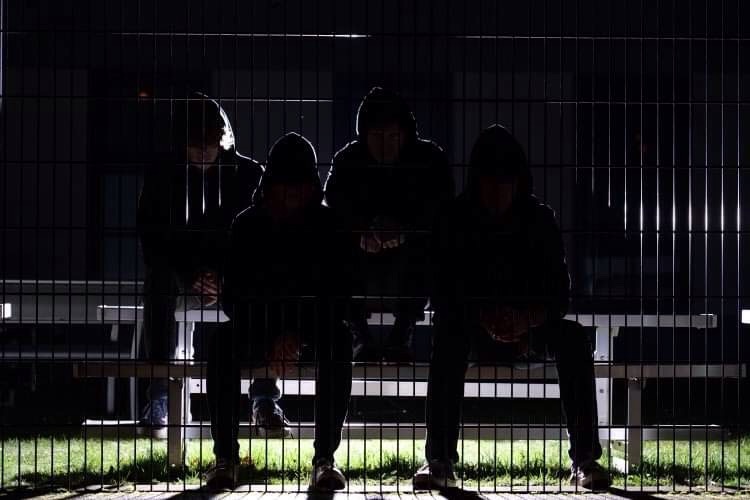 Worlds Apart tips its hat to raw punk rock with a burst of energy that feels early Greenday-like, and utilizes contrast, structurally, to a fine degree. A well-placed moment of explosive intention and togetherness.
It's worth noting, at this point, the quality of both the performance and the recording throughout this EP. The band seem to be at their peak, skillful yet unabashedly passionate, and the tracks have captured a real moment in time – yet not at the cost of a crisp, clean and easy to escape into production style. You can turn this up and up, and it only gets better.
Bringing things to a stylish finish is the uniquely long-form chord progression and artistry of an aptly titled There Will Be Rain. The soundscape does indeed rain down in a blissfully engaging way, falling back for the verses, which offer brief intimacy before proceeding to build back up towards the full-throttle vibrancy and embrace of the hook. Defiantly a memorable moment, perhaps the most mainstream of the collection, and undoubtedly one that would insight a superb crowd reaction. A complex and dynamic track, and a personal favourite – the perfect way to go out.
Tower Crane Towers – brilliant, one of the best new bands I've heard so far this year. I look forward to catching a live show.
Download the music via Bandcamp. Find & follow Tower Crane Towers on Facebook.