One half of indie outfit Vinyl Floor, Thomas Charlie Pedersen delivers his third solo album to date – a 15-track collection of heartfelt and melodically uplifting reflections on modern life.
Introducing itself with a bright vocal array of harmonies and poetic contemplations, Yesterdays and Silly Ways permits layers of horn, voice, keys, bass and rhythm to present a colourful indie-pop realm. Meanwhile, our singer echoes sentiments regarding 'yesterday is now'; alongside a plethora of other deeply-thoughtful ideas. This provocative edge contrasts the lightness and optimism of the music quite boldly, and that quality remains throughout the album Employees Must Wash Hands.
Acoustic guitar pop and marching rhythms take the reigns for Oh, Whatever, a calm yet catchy anthem of nostalgic multi-layered voices and further insight on contemporary life.
The implications of this album title are reinforced consistently – strong threads that keep us connected to the recent hardships and juxtaposed intentions that have united and divided us all in equal parts.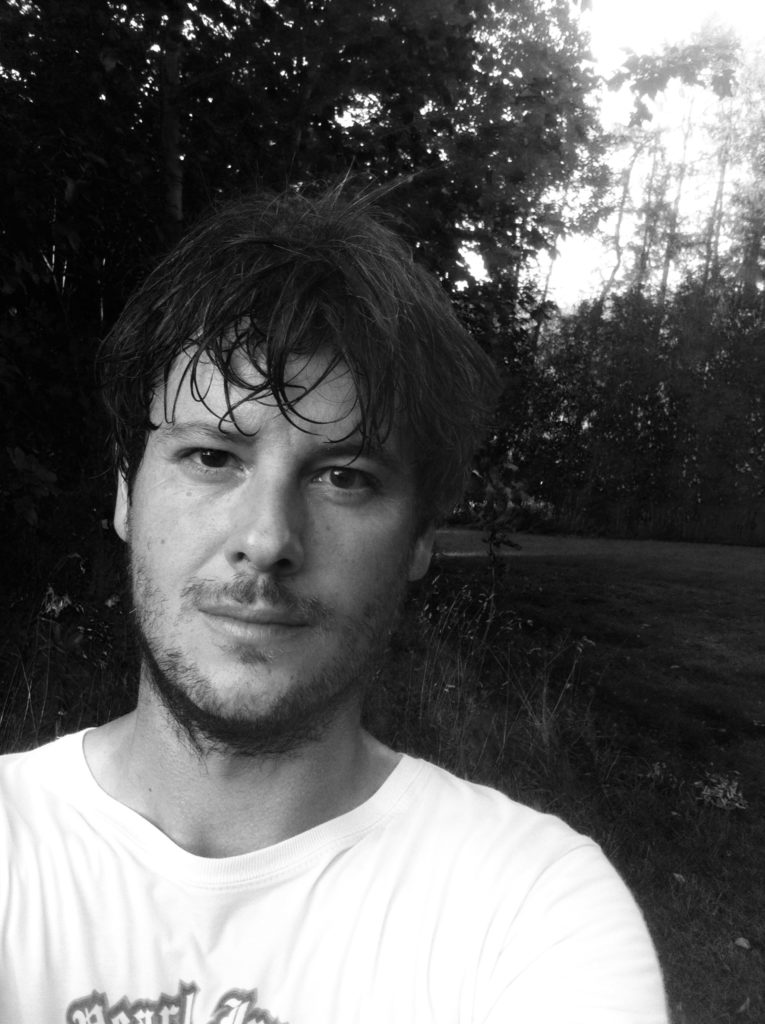 Familiar riff work sets an Americana mood for Slow Passage, again catchy and enthralling by story and scene – something of a classic, recognizable yet topically fresh. Then in stark contrast, the piano-led ambiance and intimacy of Rains On Saturn stills the mind and body. Versatility is a defiant strength, alongside interesting, original songwriting, and hints of influence from a multitude of popular genres.
Simple yet striking guitar-play is another strength, detectable throughout, perhaps more so for quietly finger-picked songs like Coarse Rasp Of Yore. Occasionally the lyrics urge you to delve in more than once – a complexity that allows for deeper connections, and indicates a refreshingly unorthodox manner of thinking and writing songs.
Suddenly seductive vocal effects and roots-music rhythms give Mass in D Minor a clear sense of appeal during the album's midsection – a song that urges you to witness its haunting observations in a live setting. Stories of this nature continue to fuse mystique and personal anecdote in an honest and sometimes unsettling fashion.
Fiddler & The Travesty has the makings of a familiar folk hit, led by piano, strings and accessible vocals, but conceptually offering a story that requires you to dig a little deeper than these surface level sounds imply.
All at once revealingly personal and broadly relatable, Employees Must Wash Hands blurs the line between indie rock and acoustic folk, whilst offering a series of contemplations on the outside world and the inner workings of the self alike. From arena-ready hits like Sooner Than You Think, through stripped-back alt-folk ballads like Tremble & Reel or Night Of Stars, always we're switching mood and momentum; for a breadth of wonder and revelation.
Somewhat recognizable but also distinctly unorthodox in melody and long-form progression, Thomas appears to utilize both jazz-esque unpredictability and pop-like satisfaction throughout these songs. Harmonizing at will, changing instrumental lead and reverting from third to first person freely, the approach offers a journey that's welcoming yet offset from the majority of modern releases.
Some final highlights, on that note, include the extensive melodic core of an acoustic Worry Beads, the sub-forty-second gratitude and uncertainty of Beach In Vietnam, and the epic instrumental melancholy of Stagnant Pools of Sorrow – incidentally, the three closing tracks of the album.
Thomas Charlie Pedersen has achieved a timeless and rather fascinating status between comfort and chaos with this project. It's easy to let play, but offers a little more insight and poignancy with each revisit. Worth a few listens when you have the time.
Check out the album Employees Must Wash Hands. Find Thomas Charlie Pedersen on Facebook & Twitter.