Harp, watery ambience, backwards guitar and swelling synths welcome us to I've Come to Realize. As an introduction to an album, it's a bold statement.
Eschewing traditional arrangements and instrumentation, we dive headfirst into a lush sound world of tribal percussion, growling guitar, judicious use of reverb and twinkling synths. Almost as soon as it's established, it concludes to the sound of water flowing and we get After It's Said and Done.
Vocalist Frankie DeRosa harmonises beautifully with himself on soaring phrasing which floats over a muscular, tribal and folk-tinged track that seems to be embracing all manner of instrument voices and cultural influences.
Two thirds of the way through the song, we get a breakdown into a choral arrangement of stunning beauty. From this, we are built up again to a satisfying crescendo that does everything a first-time listener would hope for. It's unconventional and makes me think of Peter Gabriel's genre-blending experiments with world music on the Ovo album.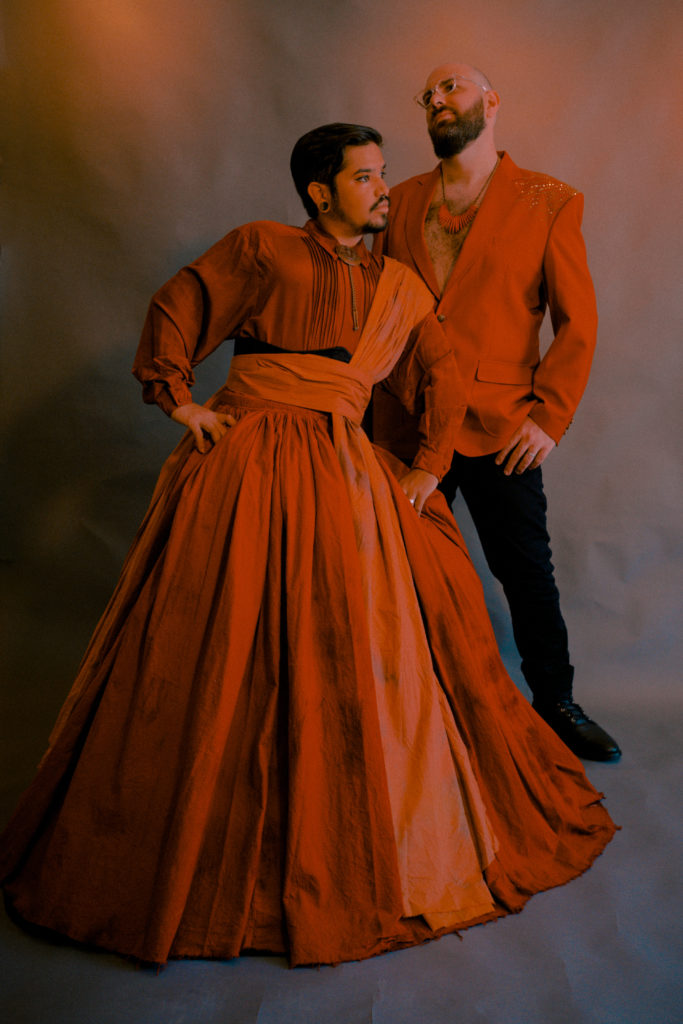 Ukulele and flute and acoustic guitars flutter over Factory Song (Hey-oh Goodbye). The more I hear the vocals, the more I appreciate their clean capture and the full-throated control that DeRosa has over them. He knows how to soar. Evidencing soul, blues and folk credentials, they are limber indeed.
The Man in the Eye of the Storm sees our narrator 'flirting with memories'. Gypsy strains of woodwind and strings waltz through a stripped down arrangement, accompanied by a woody kit that subtly underpins the song. It gently rumbles and eases its way through jazzy colours and is extremely satisfying, ending on a held, unresolved note that leads into…
Fake News. Now we have serpentine, Arabian melodies and a thrumming bass pulse, ethnic percussion… which is over in the blink of an eye. I really wanted this to carry on!
A gentle, deft vocal delivers Closing In. I'm thinking of phrasing by Ed Harcourt and the fragile delicacy of Ben Christophers' delivery in the DeRosa vocal. 'The walls are closing in / Inch by inch' he opines. The melodies are yearning and searching and are rewarded with sweet moments of harmonic resolution which warms the heart. The lyrics are delivered with clarity and an emotional resonance which lingers. A big shout out is also due to some terrific guitar playing on this track, too. It's stunning.
Strings lift up the lovely Wearing Me Down, which boasts yet another tremendous melody. It's a warm cuddle of a song, somehow timeless and yet every bit the contemporary and compassionate exploration of right now that we all deserve to hear. Yes, it really is that good! DeRosa gets to give his impressive falsetto a decent work-out here, and I also take my hat off to the arranger.
This seems like the right moment to talk about the album title: Anthropocene, because we've come to the album's title-track. It's a word that means the current geological age – and this song is all about it coming to an end; changing. Featuring a brilliant, slightly dissonant note in the vocal melody during the guitar breakdown (that sticks out at exactly the wrong angle to be just right), it's a song that allows for a sonic exploration of all kinds of things. Reminiscent of the tape loops that George Martin cut together when exploring their use with The Beatles, it feels like it could either be an admonition for mistakes past, or relief at this chapter's end – or, further, of the need for the present to change.
Open Your Mind/Surrender/Breathe closes out Anthropocene. More lush orchestration and a hammered metronomic piano with atmospheric guitar work and flute pads lead us into a rumbling rhythm of tension that ratchets up in intensity as the track progresses. We break down into strings with long, held meditative notes… then piano takes up the baton and we are urged to 'breathe' by a calming choir and a heartbeat drum…
The closing tunes on Anthropocene put me in mind of the cross-culturalism of certain works by Scott Matthews and Aviv Geffen.
A beautiful collection of songs that flies high on the wings of its sonic ambition and musicianship, and boasts dynamic vocal performances that can flip effortlessly between coruscating and heart-wrenching. All wrapped up in very high production values and terrific song-writing. Boom, indeed.
Check out ThebandIvory on their website, Facebook, Soundcloud & Insta.