The well-traveled and musically eclectic artist that is Jonathan Anderson, better known lately as The Tiny Violinist, emerges as perhaps one of the most hard-working and passionate solo instrumentalists of 2019. His YouTube channel is already over-flowing with an eclectic array of covers and performances, aimed at a variety of audiences; essentially making certain to touch all bases, to present something that appeals to any number of listeners. In reality, whichever of these performances you choose to spend time with right now, even just for a minute or two, is fairly guaranteed to impress; and to connect on a profound and beautiful level.
The Tiny Violinist is someone who consistently showcases a clear and genuine love for music – this is something that can't be faked, and it lets his music reach out so much further than the average musician who perhaps learns a bunch of covers just for the sake of it. While his aim is to grow his audience, his first and foremost intention is to capture a moment in time; a powerful and captivating performance, a delivery that means something, and that is genuinely new and exciting.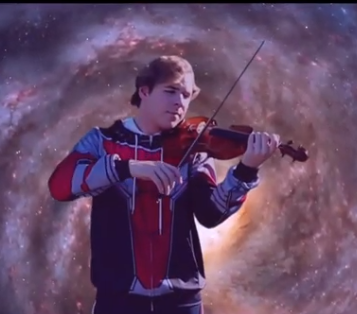 The video below is a notably heartfelt ode to Avengers Endgame, and a fine example of The Tiny Violinist at his most sincere and skillful. While the collection available online reaches out through various genres and levels of energy, this one quite flawlessly encapsulates a certain emotive aura; you can lose yourself in the beauty of the sound, and you can easily appreciate the level of ability and dedication at the heart of the work.
I should expect we'll see significant growth over on Anderson's channel in the coming months and years – hard work and talent fuse perfectly with authenticity and an inherent love for the art-form. Absolutely worth experiencing, and I look forward to hearing what else comes through in the near future.
Check out more videos on YouTube or stream the music on Spotify. Find & follow The Tiny Violinist on Facebook & Instagram or visit his Website.