Getting straight into the groove with a classic summer anthem, The Steadies kick off their brand new EP with an infectious ska-kissed hit, and proceed to showcase the best of their abilities as both songwriters and a live performance band.
TRIKETRA: MIND is the project, 528 the opening track – a fast-paced, reggae-style hit, loaded with live rock and roll moments and plenty of additional vocals for that gospel-esque sense of unity and warmth. It's a catchy number, colourful and uplifting, and leads us into the five-track EP on a definite high.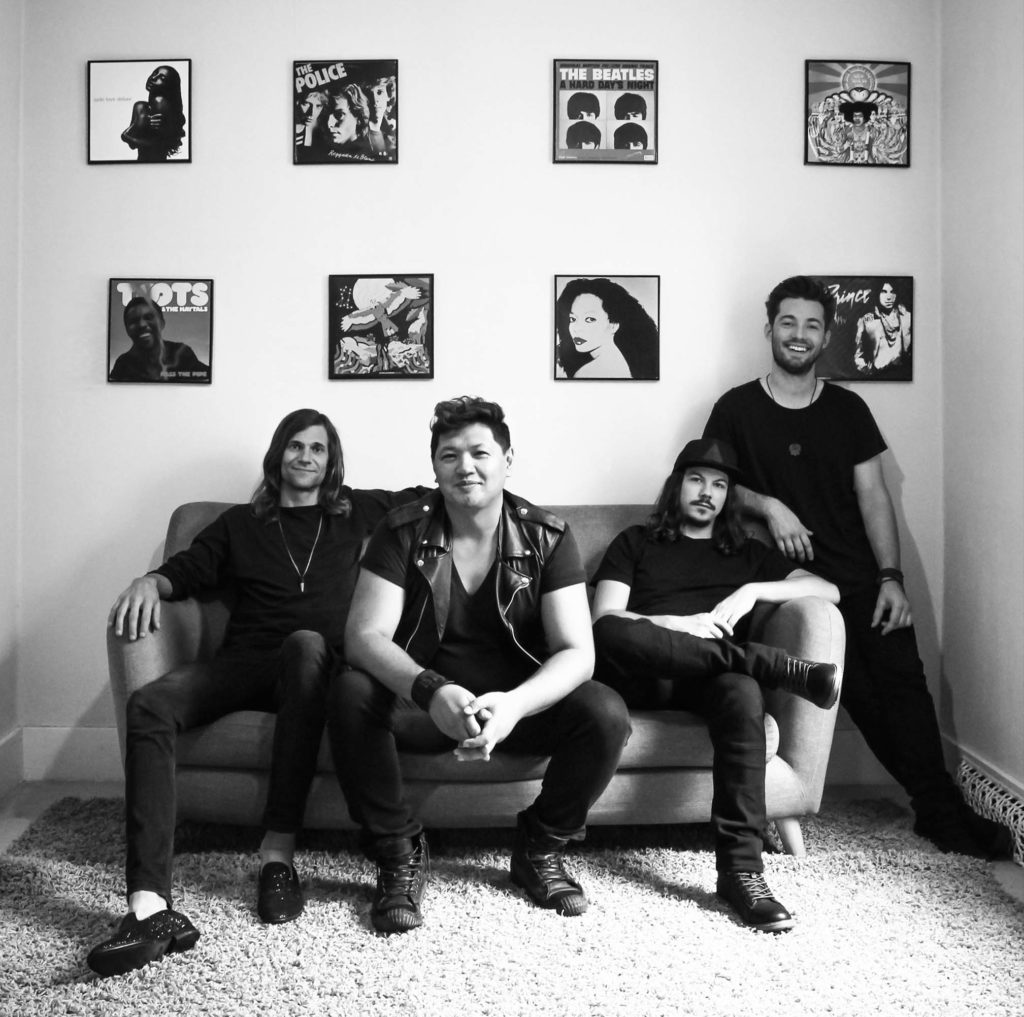 Keeping the sound their own throughout, with those unmistakable, accessible yet softly raspy and passionate vocals, The Steadies continue with brightness and good vibes, as the single Can't Stop Dancin' pours through. Funky guitar patterns and a falsetto hook contrast almost rapped verses for a nostalgic sense of indie presence and scene-setting.
Mellow reggae vibes take the reigns for a smooth and inspiring, motivational and soothing Comin' Around, featuring the additional talents of Yellowsky. Perhaps the most infectious track on the project, the delicacy of the verses allows the impact of that hook and central concept to really linger after listening. A definite highlight, and a personal favourite.
Optimism and intimacy raise the pulse just slightly as Light Me Up follows, a near-pop anthem of sultry vocals and increasing instrumental embrace as the energy and intensity evolve and grow.
Then to finish, the live-sound and strength of The Steadies elevates itself once again, for the seductive and stylishly crafted Summer Never Says Goodbye. Leaning somewhat towards the likes of Sticky Fingers over the more traditional Ska and Reggae sound, the track brings in personal vulnerability before utilising metaphor and poetry to offer a powerful hook that again raises the bar. A brilliant closing track, and another absolute highlight from the EP.
Undoubtedly a band you'll be blessed to cross paths with throughout this festival season, The Steadies no doubt stand tall on the strength of their devotion to the artform, their emotive and enjoyable performances, their clear unity as a band, and the easy-going yet memorable nature of their riffs and melodies.
Check out The Steadies on Facebook, Twitter & Instagram.