Always on hand with the depth and honesty we crave, The Silver Bayonets are taking 2018 by storm – World Slow Down is yet another immense rock single, set to mark the release of their long-awaited album Braveface.
Although the classic sound of singer Kabir Sheikh's voice comes through as easily familiar here, I like the fact that this new track veers off in a slightly more upbeat, punk-rock-esque direction than their last couple of releases – it feels less grunge-infused, a little lighter, perhaps quicker to strike. The energy of the piece is uplifting, hopeful, optimistic. The instrumentation reinforces this at every step, and Kabir's leading voice reflects the passion and power of the sentiment brilliantly.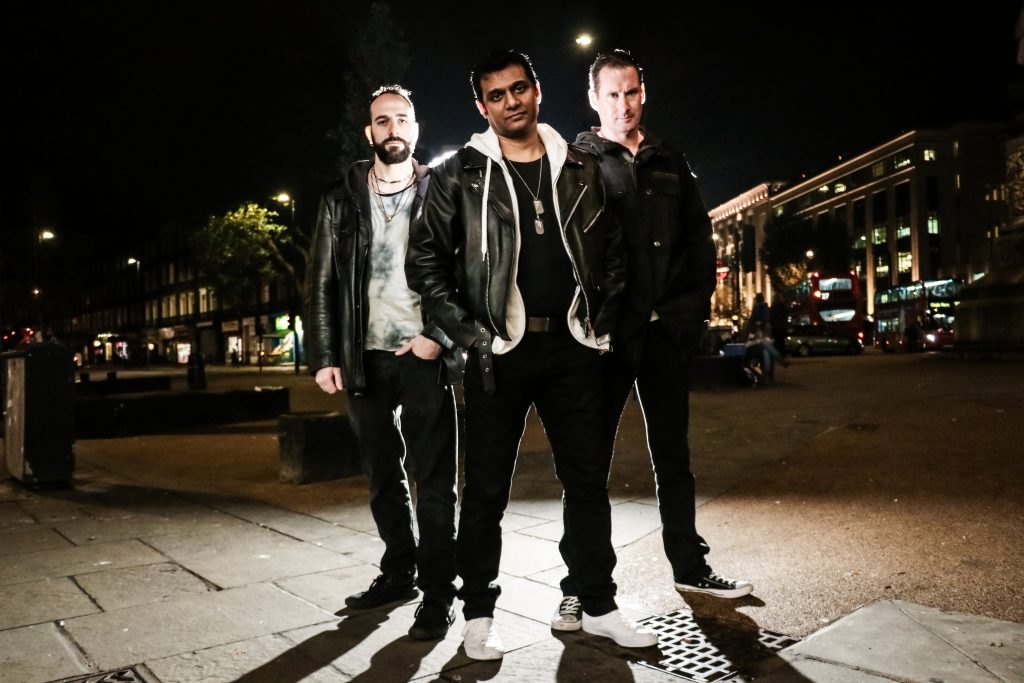 There's a refreshing touch of nostalgia to this track, though admittedly those two terms don't generally go well together. It's refreshing in that it feels new, relevant to now, exciting. It's nostalgic in that there was once a time when bands commonly utilised this approach to express similar feelings. What's clever about this song is the way the set-up underlines the concept, adding to the freshness. The introduction explodes into life, the verses fall away a little, laying bare an almost spoken-word style vocal part, then the hook smashes into action – though it's only the distorted chords and the vibrant vocal melody that give it weight; the drums fall back to half the pace of the verses, just for the start of the chorus. This draws your focus in a strangely contrasted way to the central idea of making the world slow down. Perhaps highlighting the desire alongside of the inability to actually do it.
The Silver Bayonets write some of the best songs out there in rock music right now. Their energy and their lyricism always get to you, and although this track has been approached from a slightly different angle, the authenticity and inherent character of their sound remains. The Braveface album is easily one for playing on repeat throughout the coming months.
Download the album here as of Friday the 13th of April. Find & follow The Silver Bayonets on Facebook, Soundcloud & Twitter. Visit their Website for more information.
https://soundcloud.com/thesilverbayonets/world-slow-down-1