At the end of 2016 I stumbled upon a song called Low by the UK's own rock heroes The Silver Bayonets. I became a fan pretty instantly, their musicianship is superb and their songwriting is so refreshingly honest – I've since been looking out for live shows nearby and keenly anticipating new music. The wait is over, and they refuse to disappoint. Their new single Fake is immense, a fresh concept yet all the power and openness from before – the perfect reminder to re-appreciate their sound and their approach to creativity and expression.
Fake is a huge song that offers up a slightly different shade to their previous release. Of course, the familiarity of that unique vocal tone and style of delivery stands out, but from the offset the mood set by the music has something of a dramatically intense, even theatrical or country and Western feel. The single slow strum of the guitar alongside of the upbeat bass-line and the intermittent, additional riffs, creates a powerful sense of contrast, and this is built upon further by the progression from the spacious, mellow verses, to the full throttle, chaotic and bold chorus. It's an almighty soundscape that brings together a number of enjoyable, satisfying musical moments, as well as crafting around you the ideal sort of rock-driven ambiance you can really escape to. And that's just the music.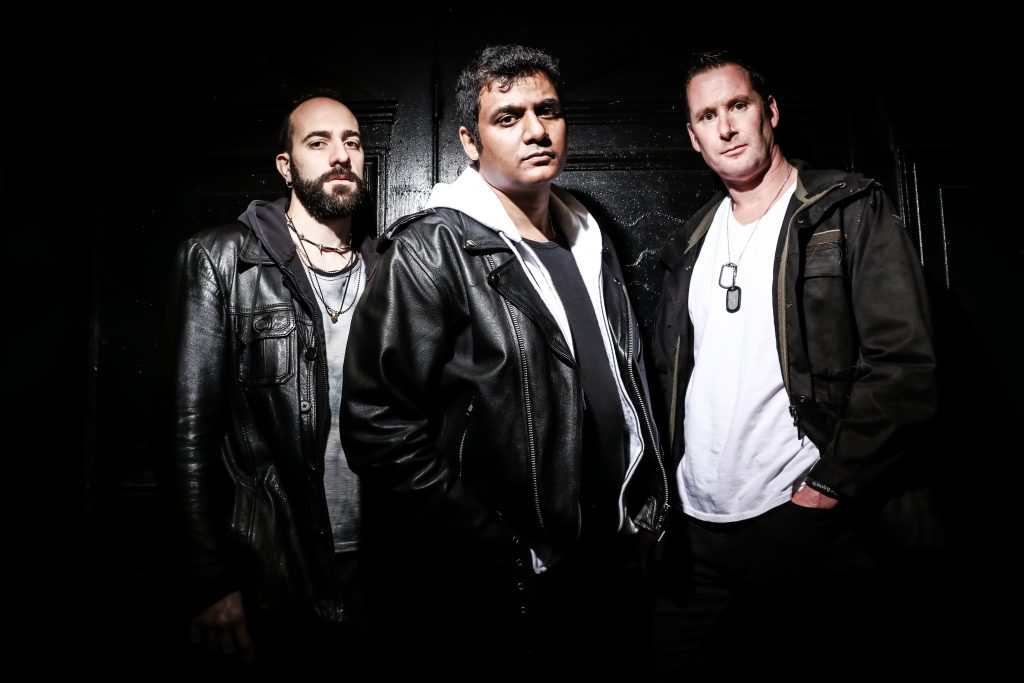 As is always the case with the band's writing, they don't shy away from depth or certain uncomfortable or difficult-to-face truths. It's a huge part of what makes their songs connect and maintain such a high level of appeal. Fake is no exception, and the lay out or set-up of the song, structurally speaking, really helps drive the underlying ideas through in a way that keeps them at the forefront of your mind as you listen.
The feelings described in the song are quite common, as is this concept of faking it, faking happiness – the refusal to talk or accept or be open about inner turmoil, or the apparent need to be someone else around certain people. No one wants to be the thing that dampens anyone else's joy, though of course that's far from what usually happens when we talk – most people are happy to help. The central character in this song unfortunately does focus on those who don't seem happy to help, or at least the dark and isolated view of the world that tends to be adopted during times of instability. Sadly that's where this issue starts and ends for many people.
The Silver Bayonets get the conversation going in their own, hard hitting and all encompassing way. Cleverly, or ironically, there's nothing fake about their writing. They don't strive to lift you out of your lull with joyful chords and statements of 'It'll be alright', they tell it like it is – they relate to you in a genuine, somewhat unfiltered manner. Their's is a powerful sound that doesn't compare with too much around right now.
Fake is a song from the upcoming album Braveface, available on April 13th, 2018 – not to be missed. Find and follow The Silver Bayonets on Facebook, Soundcloud & Twitter. Visit their Website for more information.