The PoeticRockstar unleashes a brilliantly crisp and cool RnB vocal style on this latest single Energy. The classically smooth beat accompanies each vocal beautifully, flickers of electric guitar help light up the outer edges in an organic manner, and meanwhile that opening voice makes certain to draw you over for its refreshingly raspy yet clear-cut tone and delivery.
There's a fine balance between nostalgia and now presented on this track. The mellow groove has a contemporary feel thanks to fine production, and within the song each feature holds close to the subtle passion and laid-back vibes of the whole composition. The various sections also work well to create a genuine and interesting journey – right the way through to the quicker pace during the latter half, and indeed the spoken word segment that sees things to a quietly considerate finish. At the same time as all of this, you get that consistently chilled out yet positive energy from the release – a fitting way to represent the song's concept at every moment.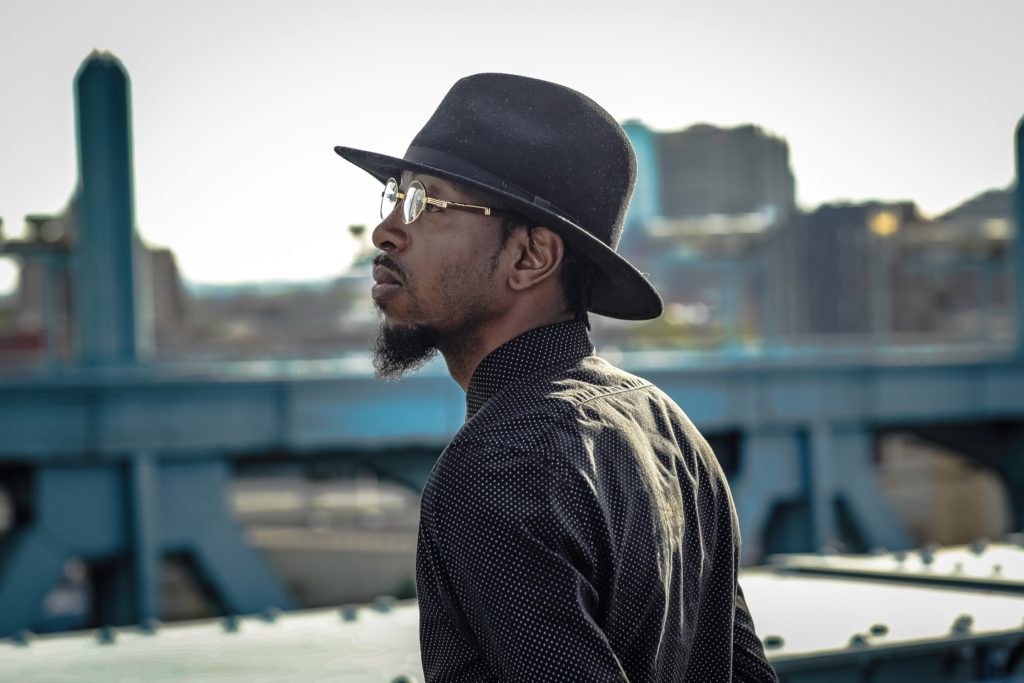 Among an ocean of independent RnB releases of late, even including the more mainstream efforts, Energy stands tall from the offset thanks to a heavy sense of character and style presented by The PoeticRockstar. The accompanying video undoubtedly makes a difference in this respect, but the song itself works beautifully in being both striking and smooth – offering something new, as well as something mildly familiar.
The more you hear this, the better it sounds – the lyrics are easy to appreciate in among everything else, and there's a genuine air of adoration to the whole thing that makes it the perfect Valentine's Day release; and ideal for those couples looking for a brand new groove or a fresh track to work its magic.
Find & follow The PoeticRockstar on Instagram.