The start of a new season and the perfect time to recapture the essence of an unmistakable song. Reimagined in an almost freestyle manner, blending the broadly recognisable with the unexpectedly expressive and pure, The Midnight Shepherds take on the mighty Ain't No Sunshine.
Live and uninhibited, leading with something like a Jimi twist on the original guitar riff, The Midnight Shepherds light up this classic song with natural swagger and style – meandering basslines and electric guitar freedom seductive in this real-time and mildly distorted setting.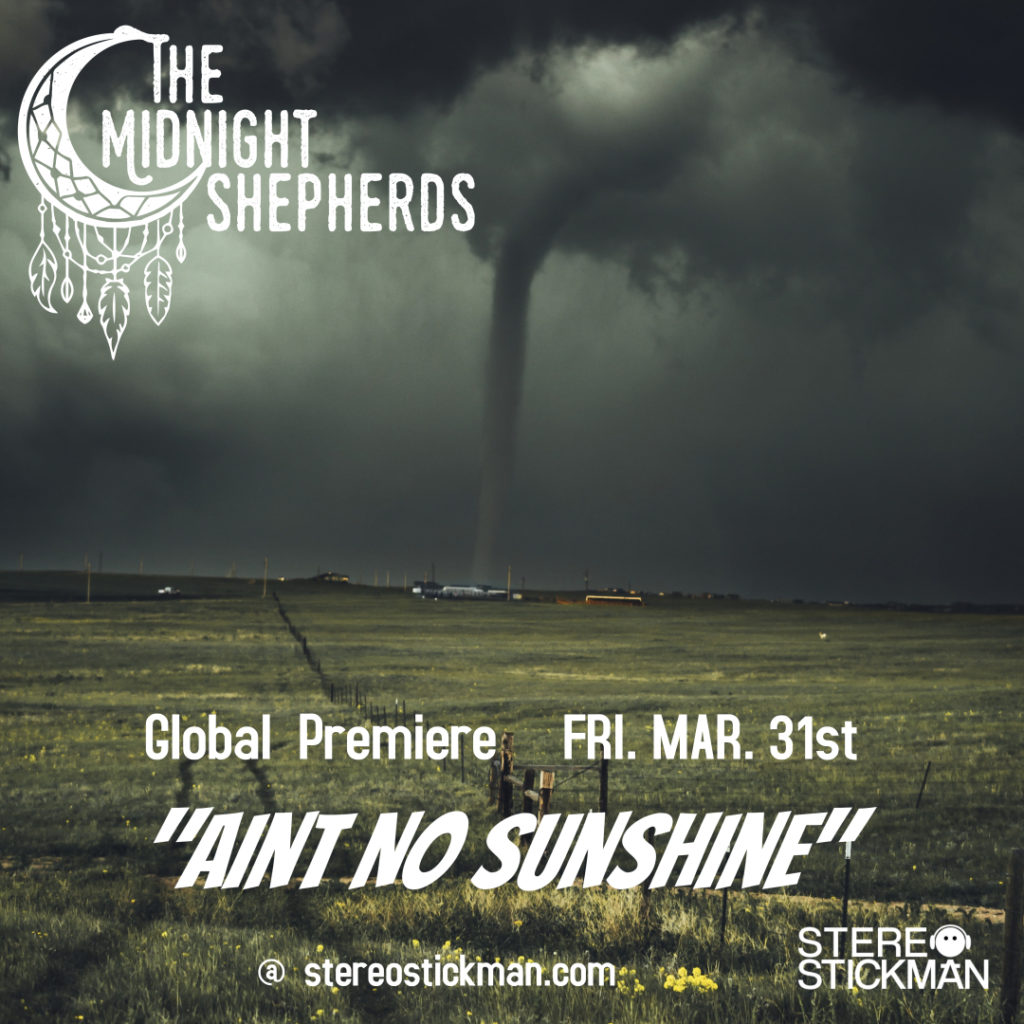 While the band promise one of the most passionate and gripping Americana vocalists of our time, they still make sure to utilise the escapism and embrace of their faultless instrumentals – employing the strength of that lead guitar to deliver many of the key and catchy sections of Ain't No Sunshine.
Once again, this feels like a live jam, unpredictable yet familiar and satisfying – a balance The Midnight Shepherds continue to master with their originals and covers alike.
The latter half of this six-minute epic sees that quality explode into life, the band uniting in this boldly rising energy and repetition of phrasing, for the ultimate uplift of the closing quarter – within which every layer and every ounce of vibrancy and soul re-emerges to rain down as one last wave of presence.
Find The Midnight Shepherds on Facebook & Instagram.