Perhaps one of their most simple yet subsequently memorable, recognizable singles to date, The Keymakers impress as ever but cross over into beautifully uplifting new realms with this powerful release.
Hold showcases those central strengths we've come to know and love the band for – soulful, seductively gentle vocals, and dreamlike, colorful yet partly organic soundscapes. Without fail, the voice here is gorgeously delicate in its expressive, emotive outpouring. The ambiance features a hypnotic, calming rhythm, a few bright and hopeful synths, and even a touch of saxophone. The Keymakers always offer music that's a joy to escape into. What sets this one apart though, is the minimalist and concise nature of the songwriting.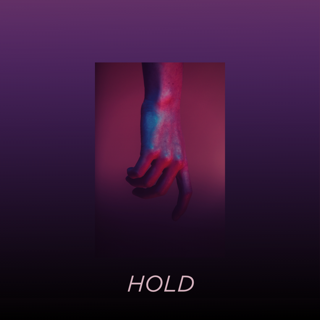 Perhaps the accompanying visuals of the Official Lyric Video help reinforce the unity and oneness that the song celebrates – this concept of needing something I can hold, combined with the ongoing isolation we've all been experiencing, shines all the more brightly amidst these inspiring clips of togetherness from across the globe.
The song itself balances a gorgeous bounce of a beat during its latter half, with the easy repeat of that key line, and it lingers in your mind and indeed your heart for quite some time after listening. You can even hear the potential for an EDM remix, as much so as an acoustic, stripped-back delivery.
I've said it before, more than a few times, but The Keymakers take greater and greater strides with each new release – and in every case, it seems like they've hit their peak, yet always there's something even more moving and musically beautiful waiting just around the corner.
The sheer positivity and melodic, hopeful embrace of this song help make it the perfect remedy for feelings of uncertainty and division right now.
Find & follow The Keymakers o Facebook, Twitter & Instagram or visit their Website.