Following the beauty and style of their earlier single Flipside, The Keymakers return this year with a smooth step in a bright new direction, and things look set to keep on rising higher for the duo.
The Keymakers, comprised of brothers Rederic and Rome Alexander, are Burning Me Up with their latest single. The track starts off softly, R&B vocals and string-like synths composing a melody that slowly goes up, hanging on certain notes to build tension. As the melody climbs, excitement increases until it peaks and then skates back down. The vocals lower, now I feel it coming and I know you feel it too, rebounding as the kick drum starts, the sort of beat that repeatedly echoes in the chest. The savory words reverberate at low and high frequencies, almost creating a conversation with the audience, a conversation with questions made of music and answers made of movement.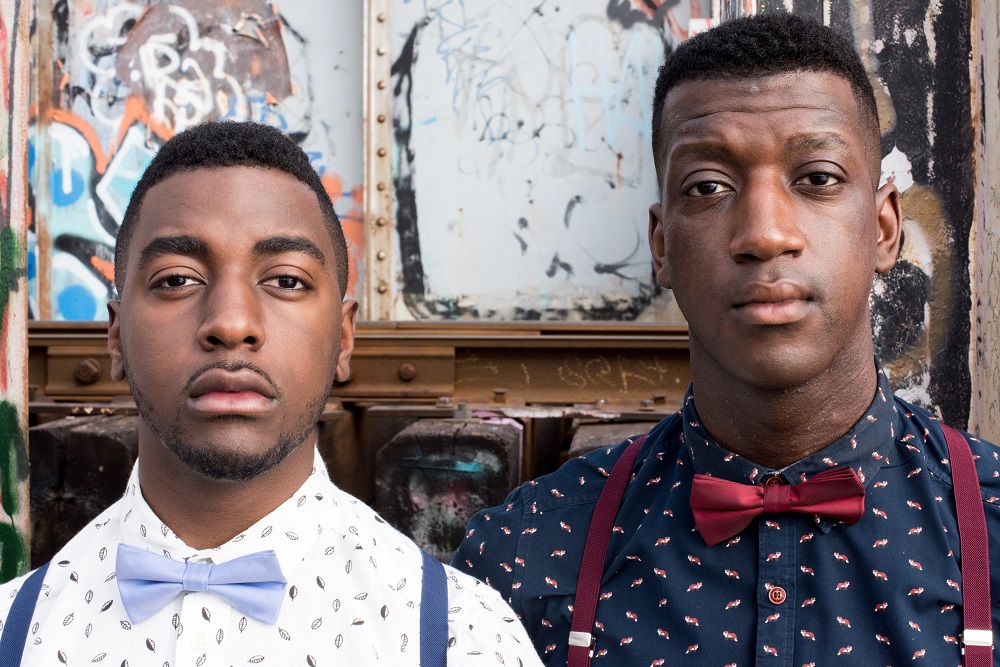 The entire performance showcases the impressive vocal ranges of high and low accents. The soundscape expands with electronic orchestra hits as the pre-chorus begins, adding extra layers to the composition. Silence is a powerful tool, halting the mix before throwing in those extra poly-rhythms to deepen the chorus. The production is tight, adding starry cymbals and snaps at perfect intervals to slow the pace right before speeding up, a wave of lovely bass and electronic house R&B.
Burning Me Up resounds, an absolute ear-worm (I can't stop singing it, you got me going crazy). Love and lust affect the brain in the same way, that repetitive desire or thought that crawls in your head like a brain-worm (heart-worm sounds too weird). Love can engulf the entire soul in tunnel vision flames, depicted brilliantly by The Keymakers. I'll be singing it for weeks.
Stream the single on Spotify or search for it through all major digital retailers. Find & follow The Keymakers on Facebook, Twitter, Soundcloud & Instagram. Visit their Website for more information.