The Former Knights inject a hearty dose of indie rock back into the music world with this EP Don't Play It Safe. Kicking things off with the brilliantly upbeat and gritty The Words, the band offer distorted riffs and creative chord patterns, all mixed in among a uniquely interesting concept and a leading vocal that pours so much passion into the whole process.
There was once a time when a track like this would feel right at home on mainstream radio – Arctic Monkeys and the like made a name for the reinvention of classic rock and roll. The Former Knights put in a strong case for that to happen all over again with these songs. And on top of the authenticity of the sound and the performances, they write from a place of uninhibited realness – The Words in particular reaches out to connect with those inner demons of ours, those struggles we all go through and think on for far too long.
And It Moves Me mellows things out and the contrast works beautifully after the opener. Still that voice and the guitar style fit the mood and the style of the band – they know what they want from music and they hold close to those values. This song is much more quietly reflective though at first, gradually rising in intensity, and later on – exploding into something of a heavy anthem for the dreamers who lost their way.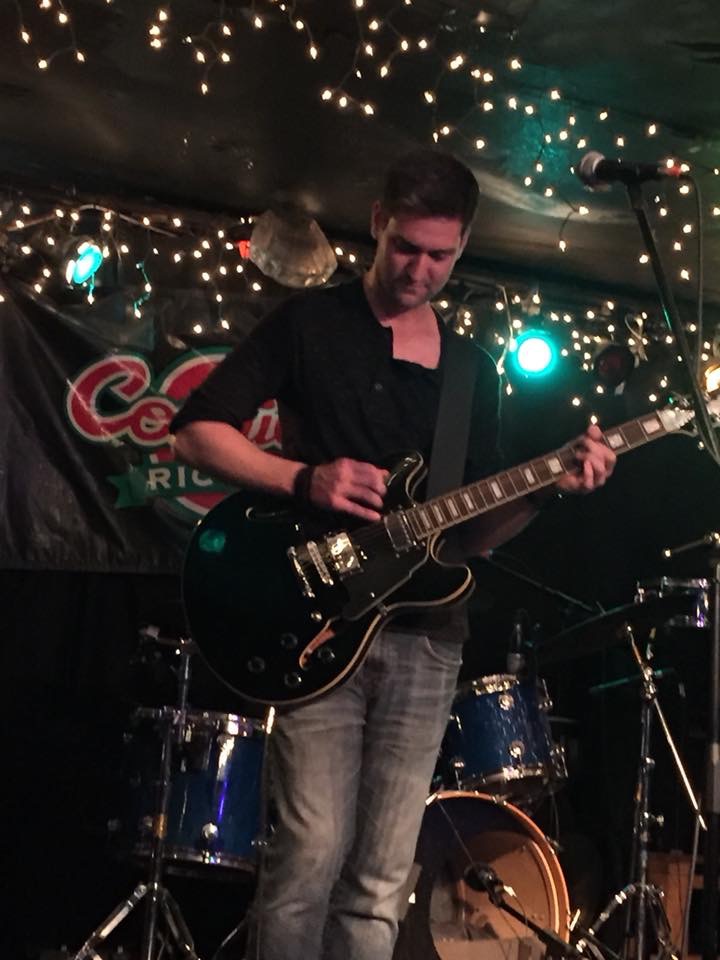 Driving with a characterful bass line and a notably joyful guitar sound and melody, Seeing Things presents short verse lines that stand tall among the music and draw you in from afar. Contrast kicks in once more as the melody and the music evolve though – this quickly becomes an absolute highlight for its creativity and the various unexpected yet expressive, satisfying sections. It feels like fully creative rock, familiar in style but absolutely new and refreshing in substance. I'm reminded a little of the first time I heard Highly Suspect – the return of that grit and that emotion to rock music was a huge moment.
The final track of the EP is You and Me, a piece that leads with a uniquely interesting drum-line and some freely meandering guitar work. The melody during the verses creates a calmness, just a few lower notes and a sense of quiet emerge. Then comes that rising anticipation again. The relationship aspect is another unexpected element, this song feels a little more personal and presents vulnerability in a different kind of way. You can't predict the structure of the track or what will come next, but that actually works well at this final moment – it reminds you that this is brand new, something you haven't heard before.
Great performances are highlighted throughout Don't Play It Safe, as well as some fascinating, heartfelt songwriting. You get a strong sense that the band would make waves at a live show. The raw energy and vibrancy of real rock and roll is well and truly due a comeback right about now; The Former Knights are undoubtedly working on that for all of us.
Stream the music on Spotify. Find & follow The Former Knights on Instagram.