Leading with a sultry blues-rock swagger and organic, up front and intimate presentation, Tatro Gordon's self-titled album introduces a big dreamer of authenticity and simple, satisfying songwriting.
Cold Call is the opener, layering hypnotic riff work and a descending progression with retro electronic rhythms and hints of additional guitar licks. Then there's the voice, recognisable, naturally mixed for a sense of clear identity. It's an accessible voice, genuine enough to deliver these lyrics in a way that feels real, true to the artist at work.
Slowly but surely the song envelops its listener, the sentiments evolving from somewhat carefree towards poetic and captivatingly beautiful. And this is the effect of the entire album it seems – slow burning webs of compelling contemplations and simple yet striking melodies.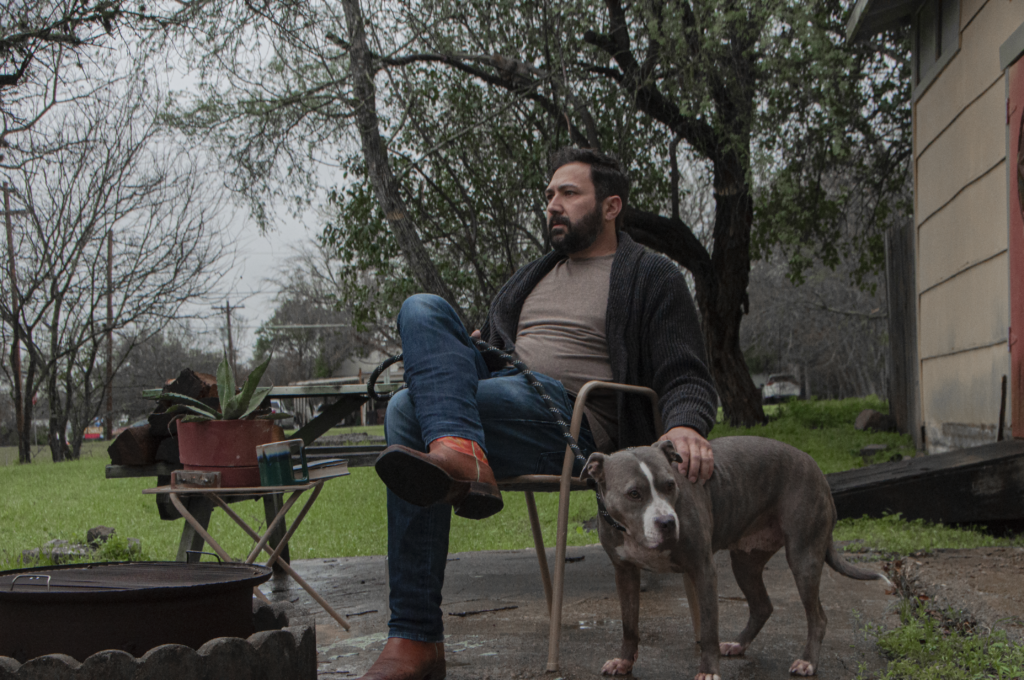 Eclecticism is a strength but never so much so that it robs the album of integrity – far from it. Consider the bass-lead of Give 'em Hell, the lighter, high-noted vocal, a certain brightness contrasted by the imagery and that looping nature that is the Tatro Gordon build-up. Here we get a catchy ear-worm of a hook, with an easy yet likable resolve.
Highlights from the seven-track release include the sudden knees-up Americana vibe and guitar work of Badland, within which Tatro's vocal depth sits perfectly well for a nostalgic hit of storytelling. Bones Of Gold is another with its mildly Twist In My Sobriety-like rhythm, poetic reflection and tuneful embrace; later we're in simple pop-rock realms for another catchy driving-style anthem.
Getaway also makes for as effective a closing track as Cold Call was for an opener – the simple shuffle of the rhythm, the droning melodic resolve, a little grunge-like almost, and the utilisation of space between layers for a truly organic, live-performance-style listen. A great way to round up the project and the overall sound of Tatro Gordon.
* * *
These songs were written on piano, then in the studio the arrangements were changed. Could you talk about the process of transforming these songs?

When it comes to writing, the biggest difference for me is that I don't tend to overthink things when I write on the piano. A lot of the time the songs have a much simpler structure, and will use simple progressions that I wouldn't use on a guitar.
Once I have a substantial portion of the song written I will start bouncing back and forth between instruments and that's when the song start to find its sound and feel. Some songs like West Coast remain exactly as I wrote them on the piano whereas others, such as Give Em Hell end up becoming a guitar track. And some like Badland don't see keys until deep into the production process.
Once I would finish writing them, I demoed them whichever way made the most sense and then it became a collaboration with the producer I was working with. He has a background in old school hip hop so we would create a beat for each track and go from there.
Are there any recurring themes in these songs, lyrically?
With the exception of Cold Call, I would say that every one of them is some sort of twisted love song at its core. Of course love is a messy thing and a lot of these have to do with the parts that aren't so great. There is a lot of hurt and loss in these songs, guilt and regret, and plenty of self-loathing for good measure. Some of the other recurring themes are addiction, my own mortality, and being a dad.
What does being an artist from Texas mean to you? How do you feel your music fits into the scene in that state?
I don't know that I have ever really put much stock in where musicians are from. I've always been a fan of a wide variety of genres and I feel like that has had a greater impact on my music, more so than where I live. There have certainly been plenty of great artists to come out of this state, but it's a big place so it's bound to happen.
With this record I wanted to let different styles show up however they happened to, without putting any limitations on myself. I'm not a big fan of rules or boxes when it comes to art, and I feel like as long as it is genuine and honest, you can get away with just about anything. And with the way that people are getting their music these days, I don't know that you have to fit nicely into one single genre like you may have had to just a short time ago.
As far as where my music fits in to the music scene in Texas, I would say it is the same as anywhere else: I have no idea. I had a great time making this record and never had any expectations for how it would be received; that part of making music has nothing to do with me. I'll leave that to the listeners to decide.
Do you have a favorite song from the EP?
That is such a tough question, but if I was forced to pick one it would probably be West Coast.
What's next for you?
I've already started working on a new collection of songs that are quite different than these. The subject matter and vibe are completely different, so I want the record to feel different as well. I'm taking a more minimalistic approach to the recordings and letting the writing stay more out front. The songs aren't as gloomy and don't need as much going on.
I also just had one of the tracks off of this record remixed and turned into an EDM song by an artist that's in that scene and I'm trying to decide whether or not to release the track.
* * *
Check out Tatro Gordon on Instagram.