Simple good vibes as ever from Sweet Limb, live bass and light rhythms backing up chilled-out vocal threads – reflecting in a freestyle manner upon the world and the perspective of the self.
Simplicity is key, Relate offering a looping hook sentiment alongside this meandering bass-line for a clear sense of identity.
The first verse captures affection with familiarity, the second delves in with a little more purpose and detail – showcasing the Sweet Limb contemplation at the heart of the music.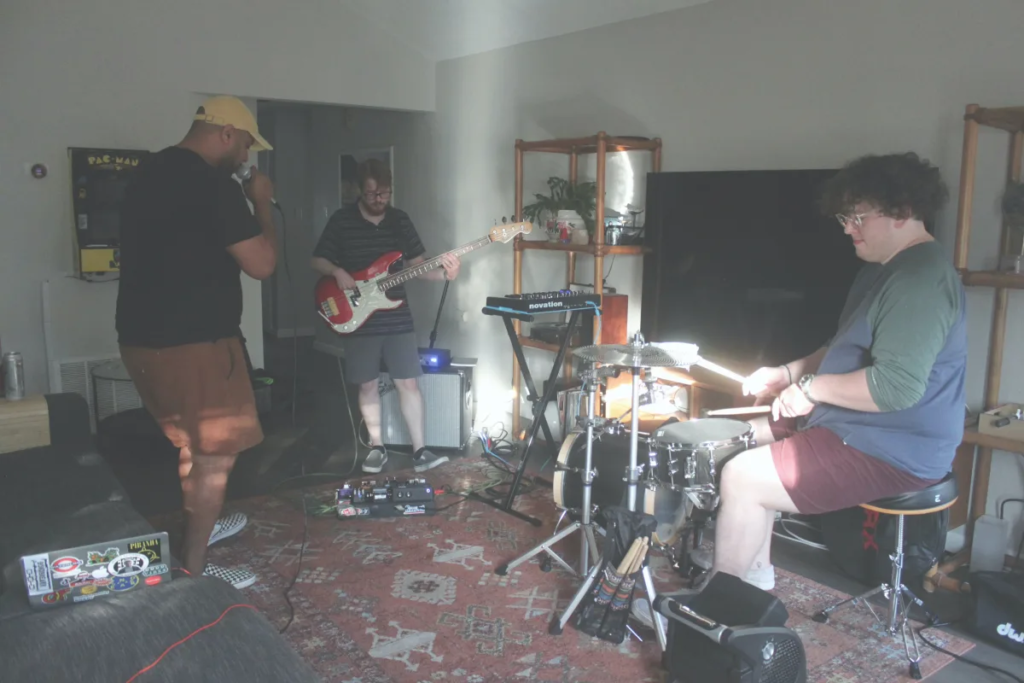 From organic riding bass-lines to heavier Hip Hop rhythms and bass, with a delicately warped piano melody on the top line, Insecure gathers heartfelt momentum in a whole different way. The voice remains recognizable, the lyrics more revealing and clear-cut, scornful in presenting this story.
Again the calming spoken style contrasts the heavier aspects of the production, and still that spacious or minimalist overall proves in keeping with the Sweet Limb style.
Glow brings things to an impressive finish, deeply poetic and slightly higher-octane in its drum style and the uplifting chord pattern. The lyrics step away from the literal and explore the more spiritual and broader realms of existence, and the music rises up to follow.
A beautiful closing track, a really well-placed change in direction for the project, without sacrificing those essential roots of personality and intention.
Intimate musicianship and storytelling to match, NICE is a brief but effective collection of live performances – a band united in this lo-fi-inspired expression of self and groove.
EP Out August 1st. Find Sweet Limb on Instagram.