Benny the Butcher (BSF) presents "Streets Soprano "aka "Mr. Well Alright" – Artist and (CEO) of Trust Nobody Music Group.
* * *
Creatively fresh production ignites a fearless degree of passion and confidence in the renowned Streets Soprano, as the first single of 2023 hits the scene with intensity and style.
Produced by Austin "Fausto" Fisher, the collaboration between artist and sound-designer works perfectly in creating a timeless, cleanly-mixed and classic hip hop anthem. There's also a welcomed twist of originality, however, in both the bars and the enchanting, spiraling and suddenly shifting audio arrangement.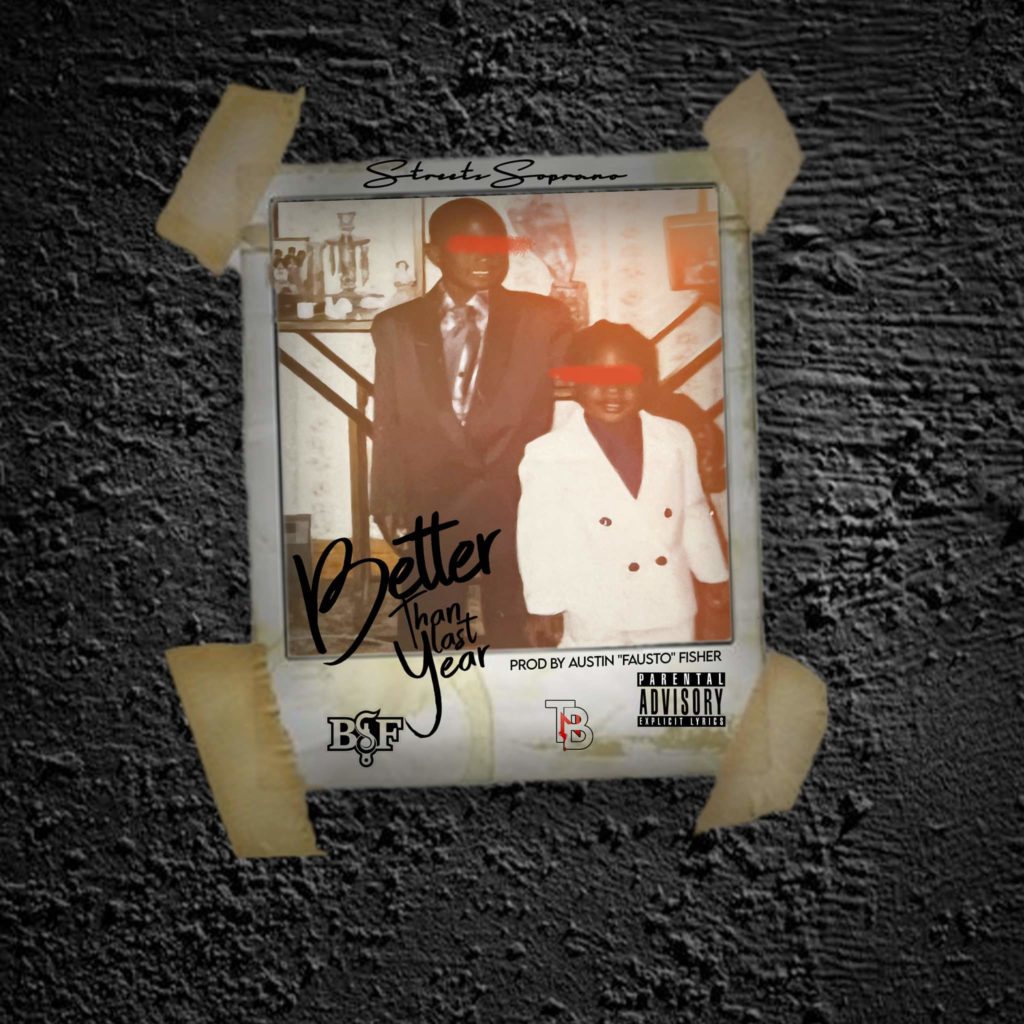 Far from confined to its opening style, already appealing for that unique manner of blending warped synths and heavy rhythms, Better Than Last Year backs up the increasing weight of the story with a similar changing mood musically. The latter half reverts to a darker vibe overall, and the gang-inspired sound of these multiple vocals reinforces that darkness or unapologetic devotion to success and building something of worth.
Ultimately a motivational anthem of conviction and skill united, Better Than Last Year delivers on precisely what its title implies, leading with a clear sense of self-belief uninhibited by the outside world. There's character and emotion and grit on display throughout Streets Soprano's own faultless flow of original bars, and the interesting and alternative composition from Fausto works brilliantly in elevating that natural strength from start to finish.
No doubt a fine testament to what will follow in the months ahead.
Check out Streets Soprano on Facebook & Instagram.