Heavy vibes from the outset unite thick rhythms and a deep vocal tone, alongside faultless confidence and flow that all tips its hat back to the dawn of the genre. Stacks Montana sets up his style with weight and intensity throughout the new album Montana Blvd.
Stressing follows the opening and title-track and keeps things quickly creative on the production front. Here we get close to the Stacks Montana story, verses that pour his truth into the process by means of relentless, breathless bars and a clear sense of motivation.
More than a few hip hop anthems kick in during the album – Hol Up being a fine example, with recognisable sound-play and addictively rhythmic vocals to back up a story that captures attention with ease.
Real is another, a single and video release currently racking up views online. Great sound design and a worthy level of truth, vocal rhythm and intention united.
Have It All later on follows a striking bass-line and keeps things spacious with just a dash of melody to break the intensity of the concept and vocal delivery.
The project also includes a freestyle from the summertime, a chance to witness the clear connection to the artform, word-play and energy alike that Stacks pours into his process.
The voice is easily recognisable, the depth of tone and intensity of the delivery feel consistently refreshing when compared to the vast majority of releases from recent years – that nostalgia and weight fuse well.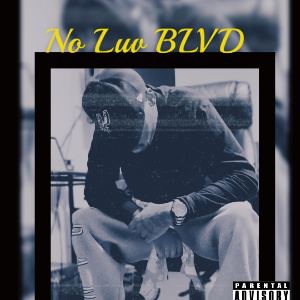 Playing With Me marks another highlight, topically relevant and emotive, haunting yet driven, focused on its concept and story, with a great soundscape and beat to support it.
Hunna follows and injects further confidence alongside hardship and realism. Then Stick Talk makes for a final stand-out with a unique beat and quickly memorable hook.
All in all, the album ticks a lot of boxes. The finish has a slightly home-made fuzz about it, but this seems to just build further on that nostalgia and authenticity. Impressive vocals meet with personal honesty and enough eclecticism to keep things moving right the way through.
Check out Stacks Montana on Instagram & Facebook.