Hip Hop seemed to have lost its way a little in recent years, seeing the emergence of simple beats and high energy with a surface level selection of themes. Fortunately, there are many who are pushing hard against that, and Six O'clock is categorically an artist with a defiant and worthy approach to the art-form. Nothing speaks louder in favour of this than the album Chasing Sunsets. 
Kicking off with the quickly conceptual and uniquely expressive Golden Fleece, the artist's poetic honesty and his clear connection to the music behind his ideas make for a partly nostalgic and consistently interesting, refreshing rap sound. Same Number follows on and brings through an even more classic hip hop vibe – the vocals captivate with smooth rhythm and a heavy hook. The project in full pours through with impressive edge and creative freedom, showcasing a rapper and performer with a natural love and skill for the genre.
The Show (Feat. Eye-Cue) keeps the darkness and intensity alive and leads with an industrial vibe and a fast-paced opening verse that kicks up a new energy. Eclecticism is utilized well but never so much so that you lose that central intention and depth that is the album in full and the aura it presents. For You afterwards softens the mood and emerges with clear emotion and a heartfelt sense of self-reflection and awareness. You gather a stronger connection to the artist the further into this playlist you get.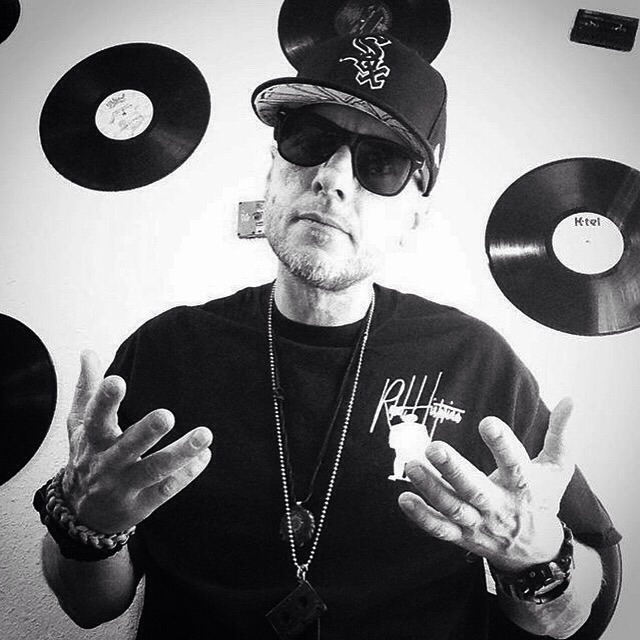 They Don't Know (Feat. RH1N & Jus-One) is a definite highlight, fusing all of the above with a level of creativity and musical originality that helps make it really stand out. Six O'clock appears unwavering with his thoughtful, conscious writing and the sheer passion and purpose you can hear in his voice and in the surrounding soundscapes.
Towards the latter half, Chasing Sunsets Pt. 1 leads with a similarly calm, organic ambiance, and a story-line that comes from a place of peace and appreciation for the little things in life. For The City (Feat. Grigsby) then re-injects a fine balance between smoothness and grit – Crunch Time earlier led with similar weight and energy. Contrast is utilized well in terms of the arrangement of the album.
While it's easy to spend an hour or so lost in the impressive vibes and bars of this release, it's also worthwhile revisiting it more than a few times – the lyrics and the stories that come through are increasingly interesting and work hard to paint a new and fascinating series of scenes before you. Rap Star (Dream Sequence) feat. Eye-Cue is a strong example of this – a track that rhythmically engages but also lyrically aims high and hits the mark. Lost In The Crowd afterwards is more spacious, musically, but again lays out detail after detail, and highlights the performance aspect of the artist's work in a memorable way.
Good Weed feat. Contact & Yung Mosys offers up precisely the good vibes the title promises – a jazz-cafe mood and a gathering of vocals that lean further towards simple fun and a lust for life. Our Way follows and sees reality and grit come crashing back in. An absolute anthem of a track, this one is addictively rhythmic and balances entrancing guitar riffs with passionate vocals in a beautiful and powerful way. With the exception of a bonus track, this moment makes for a heavy ending and a final reminder of the strength of this album and the natural abilities of the artist.
Maximum (Bonus Track) follows on with a similar mood and another spacious soundscape that lets the lyrics stand tall in a compelling and impressive way. Then you head back to the start, and the tracks kick in with just a little more connection thanks to that new-found familiarity. Absolutely one worth exploring, a hit of authenticity that's a pleasure to escape amidst.
Download the album via Bandcamp. Find & follow Six O'clock on Facebook, Twitter & Instagram or visit his Website.