Introducing a sublime example of the pristine unity of passion and professionalism – long-term creatives Sister Bliss, Hyacinth & Apollo join forces, for the vastly immersive, enchanting and inspiring Life Is A Melody.
One third of the iconic and legendary dance pioneers Faithless, Sister Bliss emerges this season with a dance classic fusing retro synths, crisp rhythms and poetic observations, for a beautifully uplifting and euphoric journey that naturally embraces its audience.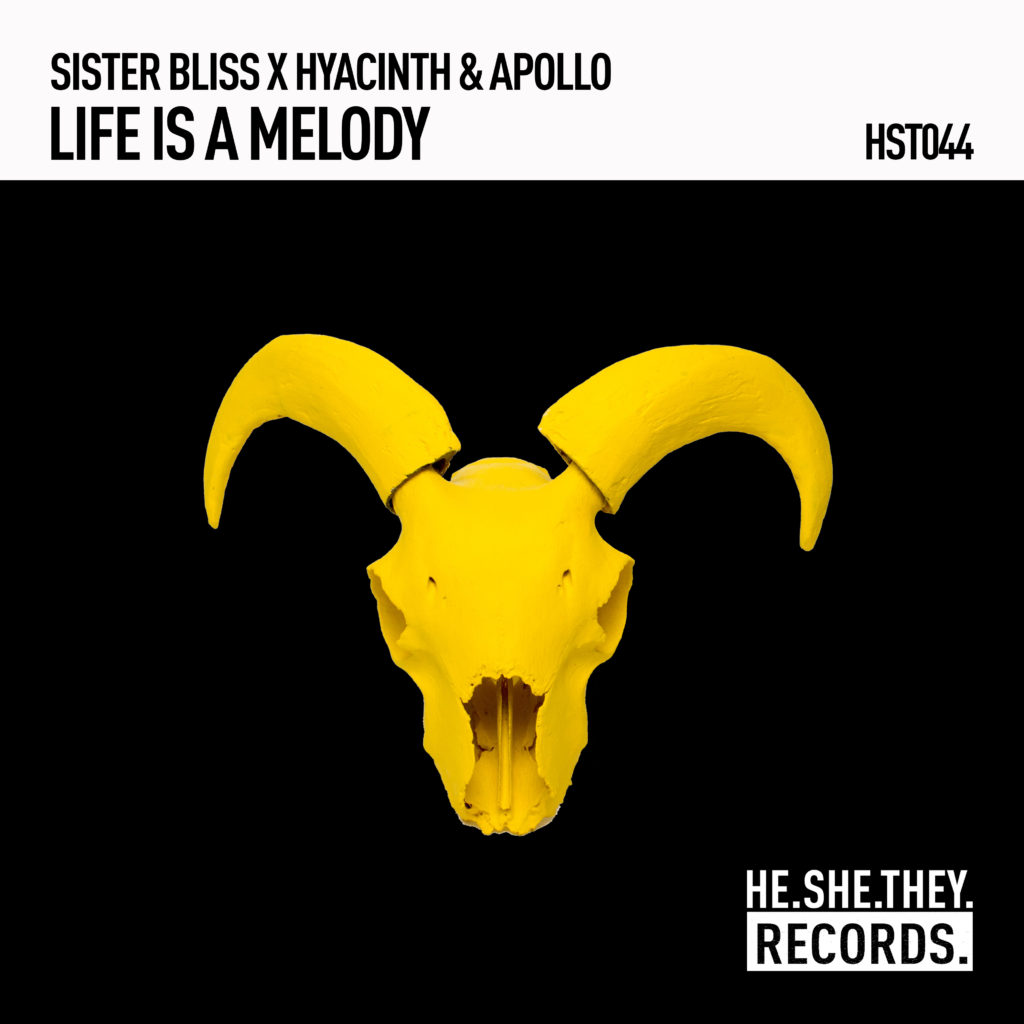 Balancing depth of rhythm and bass with lighter synth notes and melodies cascading and colliding throughout, Life Is A Melody employs subtle layers of organic piano and skilful panning, to effectively envelop listeners in the sentiments and positivity of its intentions.
An addictive nod to the simpler eras of dance, but also a refreshingly clean and colourful take to elevate the mood and indeed the music scene as we progress towards the warmer months, Life Is A Melody follows an emotionally turbulent few years, and arises as a mighty ode to the true healing power of music and dance.
Releasing complete with a series of remixed alternative versions, Life Is A Melody proves an easy must for the summer playlists, and a lasting reminder of the skill and connection combined that Sister Bliss, Hyacinth & Apollo consistently create with.
Released March 17th on He.She.They. Download via Bandcamp or check out all platforms here. Find Sister Bliss on Twitter & Instagram.