Introducing an experimental yet artistically well-rooted producer and creative, with a unique edge to an array of original instrumentals that both hit hard and provoke a deeper state of contemplation within the listener.
Jamaican born and Florida-based, SINNITEE drives with absolute freedom of craft and devotion to the moment.
Emerging as part of the self-owned brand and label CYBERPOLLUTION, all of SINNITEE's recent projects represent a clear air of contemporary creative freedom and expression, that's including the music and even the self-penned artwork for each release.
From the album, consider PHASE II: SOLAR BITER – a gritty and industrial track, with multiple layers of cascading, colliding rhythms and distorted, sci-fi-soaked riffs, for a truly other-worldly listen that's bizarrely hypnotic and notably tribal at its core.
With the single POLAR, the industrial layers meet with a reverb-kissed sense of distance, a hint of melody, and a euphoric synth presence that's fascinating and somehow both intense and dreamy as it rains down all around.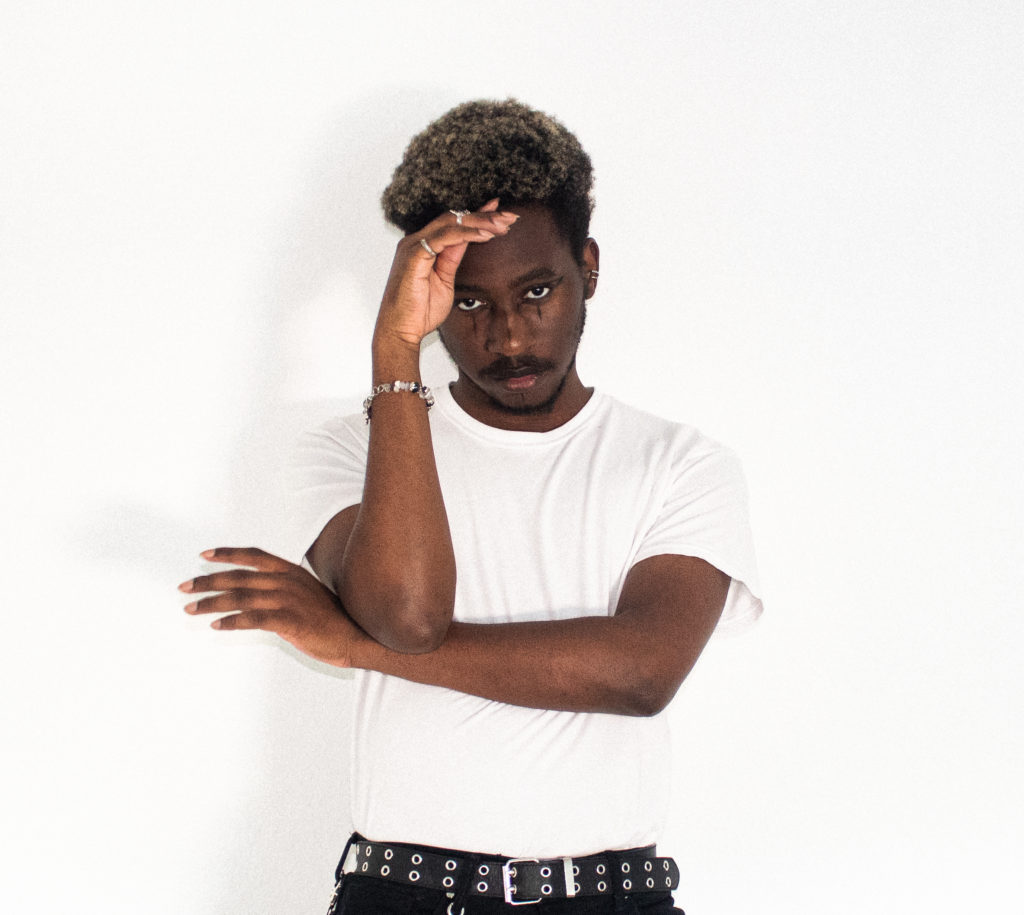 In 2021, the album Nowhere Forever… hit the scene, and tracks like HOME brought through a deeply moving, soulful vocal hook, which met well with the familiar uplift of that deep house and EDM core that urges you to witness it in a live setting, with a committed crowd of dance fans.
This album showcases a different side indeed to SINNITEE, a producer both versatile and crafting from a clear place of identity and recognisable personality.
Then there's magnetic, panning for the full two-rooms at the club vibe and almost cinematic in its unpredictable arena of sound-design and fragmented ideas. At just one minute six seconds, the track proves another striking example of what SINNITEE makes possible within the shorter time frames.
Switching gears once more, HWY.SPRINT shines light on melody and raw, organic rhythms, for a still retro yet both intense and strangely joyful journey that begs to be part of some newly dreamt up take on the likes of Blade Runner.
Then we get a dash of lo-fi calm and intimacy, with the collaborative remix glad ur up. Collaboration is a key part of the SINNITEE pathway, having recently worked alongside Drew Nevaeh, Knives & Fangs, who are also part of his label.
Boasting an ever-expanding catalogue on both Soundcloud and Spotify, SINNITEE manages to pierce through the noise of the modern industry with character and professionalism intertwined. Weave in that unshakable work ethic, and the name is undoubtedly one we'll be hearing more of in the coming months and years.
Check out SINNITEE on Twitter & Instagram or visit the CYBERPOLLUTION Website.