The Desperate Few is an EP that pours through with the energetic and mighty instrumentation of a 90's classic, but the crisp and colourful finish of something fresh from today's world. The opening riffs and the drum-line that burst onto the scene as Waking Up begins to play are infectiously brilliant, nostalgic in a wonderful way, but also refreshing in a sort of – ah, thank you – manner. Not too many bands make music like this anymore, or at least you don't hear of it as much, and certainly not to such a high quality. Shorelines to Sutton are reigniting the fire.
Adding to the vibrancy of the music, you also need a leading voice that works naturally among the weight and energy of the songs. In this case, it's a voice that seems surprisingly accessible, almost a guy-next-door kind of performance, which, the more you listen, the more appealing and easy to connect to it becomes.
As this project progresses, fans of rock or pop-punk or in fact any of the melodic and emotional sub-genres will most likely find themselves lost within the brightness and musicianship. For me, this kind of music has a comforting aura to it – it's not always so easy to write about when you really just want to let it play and do its thing. From a more analytical perspective though, the band's songwriting is wonderful – Magnitude is a hopeful and warm track that soaks you in poetic images and ideas. Even the  rhythm with which the lyrics are delivered has a certain enjoyable flair about it. The song is inspiring, honest but energizing, full of positivity – we always need more of those things. The melody is beautiful and with every new listen – every time this song pops up in the playlist – it holds the potential to ignite a certain strength within you.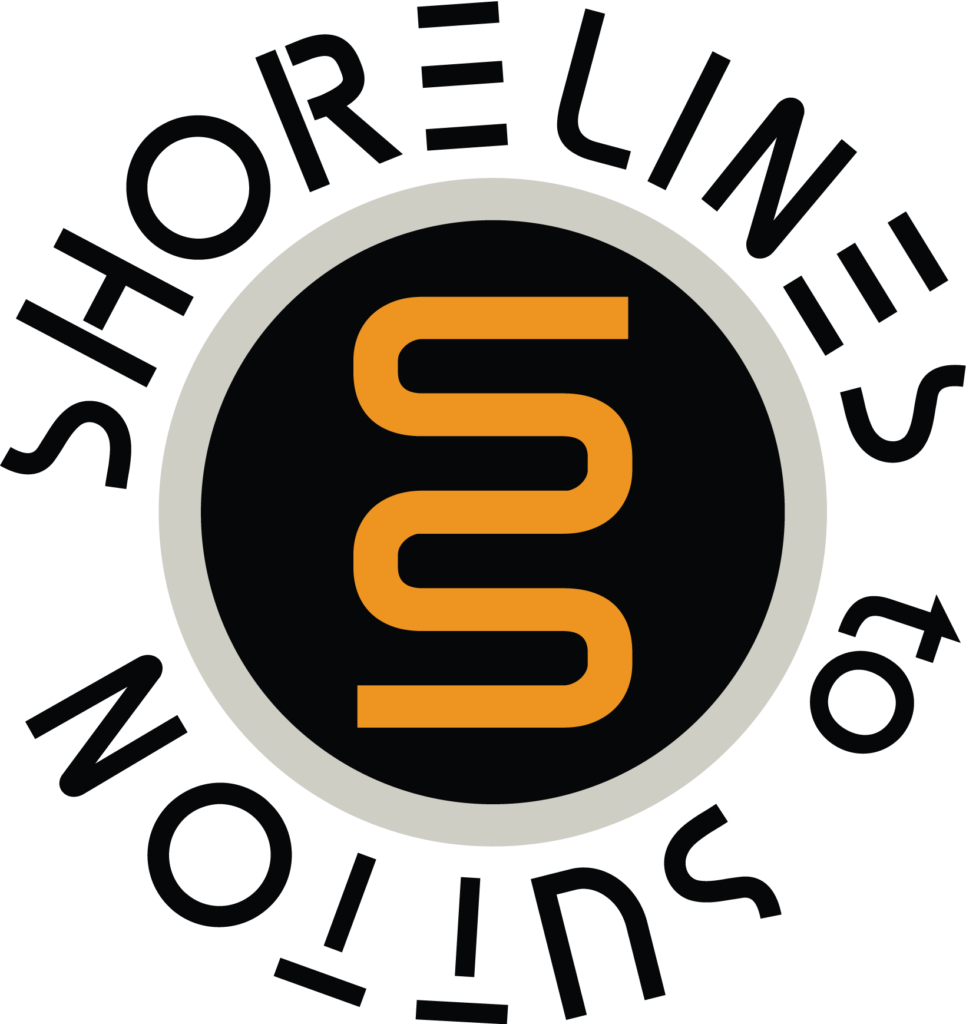 Sifted is a song that mellows the ambiance out a little at first, laying bare the lyrics and a notably emotional, heartfelt vocal delivery. There's depth to the concept and this is something you come to see in all that the band present. This particular song felt reminiscent of Goo Goo Dolls for me, the Black Balloon days more specifically. As short as this collection is, the eclecticism works well in keeping you interested, while also holding close to those central threads that create the Shorelines to Sutton sound.
Bringing things to a full-throttle, multi-layered rock finish is the song Without the Sound. Adding a few more flickers of nostalgia, the sound is reminiscent of the likes of Jimmy Eat World or Foo Fighters. By the time the chorus hits, the band explode into this passionately expressive height of musicality, the leading voice switches the pitch flawlessly and the whole band are perfectly united and connected in letting things evolve quickly and skillfully. It's uplifting to witness, or effective escapism at the very least.
Adding a final gallon of fuel to the fire is the latter half of the song that sees things veer off in a totally heavy, unexpectedly cool and gritty direction. The song then leans back and forth between this, the confidence and the attitude, and the more vulnerable, open, emotionally reflective side of things. To discover both moods within a single track is uncommon and works well in closing down this EP in a memorable fashion.
Shorelines to Sutton have done everything right in getting to where they are right now, in my opinion. Their musicianship is on point, impressive and expressive at the very same time, varied and interesting, tight. Their songwriting is real, meaningful, sees them opening up about issues that many won't dare to. On top of this, the production and finish is crisp and professional and gives you that freedom to simply turn the music up loud and forget about your worries for a while. All in all, a pleasure to stumble upon. Well worth a download.
Download the EP via iTunes or stream it on Spotify. Find & follow Shorelines to Sutton on Facebook & Instagram.