Delivering a worthy follow-up to 2018's Summer Luv, the EP Summer 2 Luv from creative duo Hollywoodroze and Grief – otherwise known as Shilla – is a smooth and emotive new collection, with some brilliantly organic, refreshing sound design.
IM NOT SINGLE starts things up and we're immediately gifted a clean-cut, natural set-up and vocal clarity to match. Hypnotic guitar riffs, flickers of electric solo, a mellow groove and plenty of personality in the voice, all meets with a subtly familiar contemporary edge – allowing the sound and style to feel all at once relevant and artistically new.
Queen Of Hearts follows and this intimate way with organic guitar work continues to play a crucial role in building the Shilla sound and setting the mood. Enter another light yet trap-esque beat, a wash of auto-tune, and there's a slightly more modern hip hop-inspired finish to the whole thing. The subject matter seems a little more familiar too, though with each new bar the details of the scene begin to veer off in their own direction.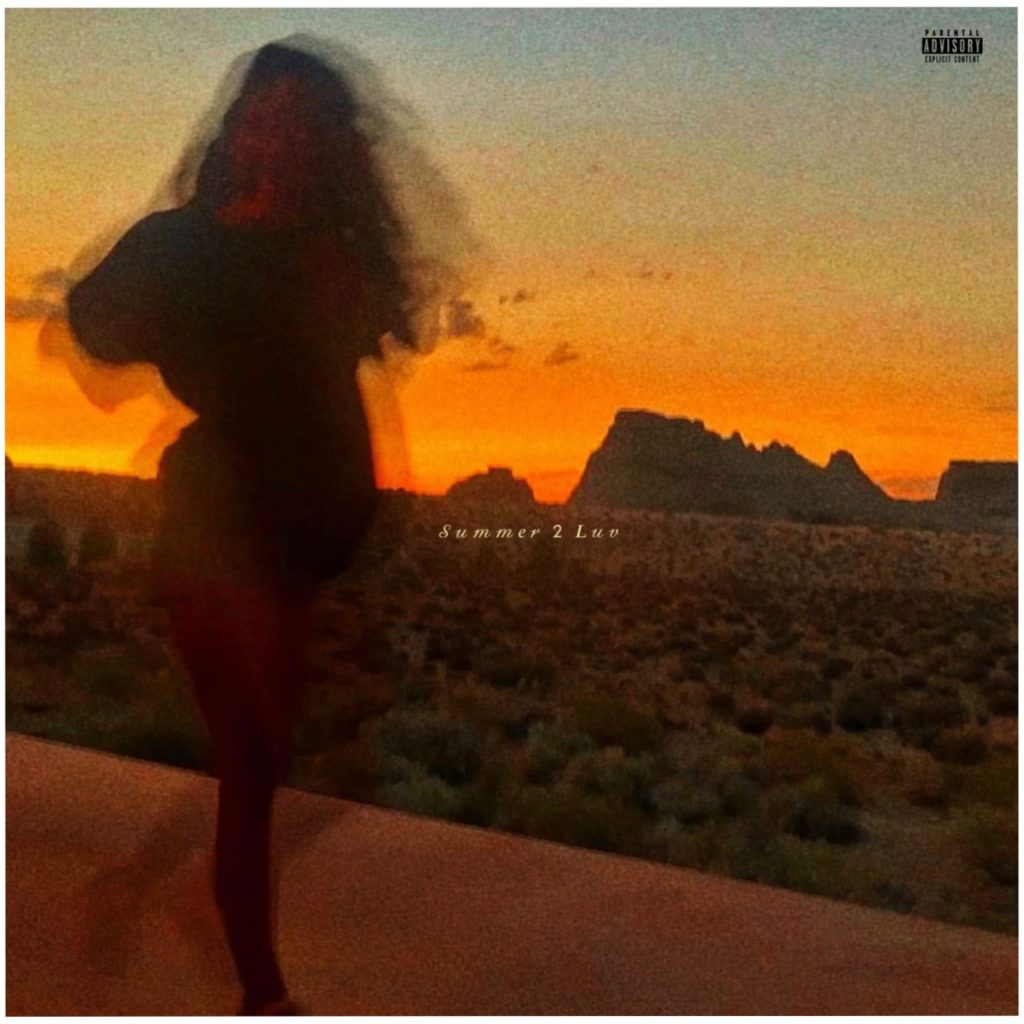 For Do U Hate Me, the personal angle comes in strongly, and the acoustic presentation reinforces this well. There's a sense of respectable vulnerability here, an intimate and honest aura, and the creative production still manages to keep things fresh once again. Shilla slowly but surely seal the deal as being all at once expressive, passionate, and creatively in tune with both the modern scene and the need to craft freely meandering melodies and stories.
Things mellow out all the more-so for a breathy and tired, late-night-suited The Score – a sleepy emo track with a nostalgic set-up and an interesting fusion of melancholy and optimism.
Bad 4 U then brings things to an equally thoughtful, emotional finish. Perhaps the most revealing track of all, the minimalist arrangement and the two vocal parts work beautifully with the fragments of guitar, to create something genuinely heartfelt and still feeling like a freestyle outpouring of thoughts and feelings.
A great way to finish, Shilla clocking in with yet another hit of versatility and realness. The project in full actually strikes with a little more emotional poignancy the second time around – once you're in tune with the mood and themes offered up.
EP Out September 19th. Follow Shilla on Soundcloud, Twitter & Instagram.