Introducing a project with story and depth intertwined amidst the profoundness of poetry and the creative freedom of artistically-driven rock – the UK's own Shaven Primates recraft the modern sound with their uniquely immersive, emotive, unpredictable and mighty album Child Of Dirt.
Beginning with a post-seven-minute epic, the album's title track effectively balances rock intensity with lyrical intrigue for a dynamic that's as piano-melodic as it is passionately distorted. During the latter half, after the breakdown, a simple vocal repeat and musical build up proves near-euphoric as it progresses towards its peak.
The overall sound is familiar yet ultimately fresh in detail – progressive rock elements pour through, the structure suits the classic rock sound, yet there are theatrics and intricacies when you tune in more closely, and these may require a second and even third visit to truly capture. The Art Rock escapade appeals increasingly, not least of all during the final quarter's explosive guitar solo and contrasting conceptual loop.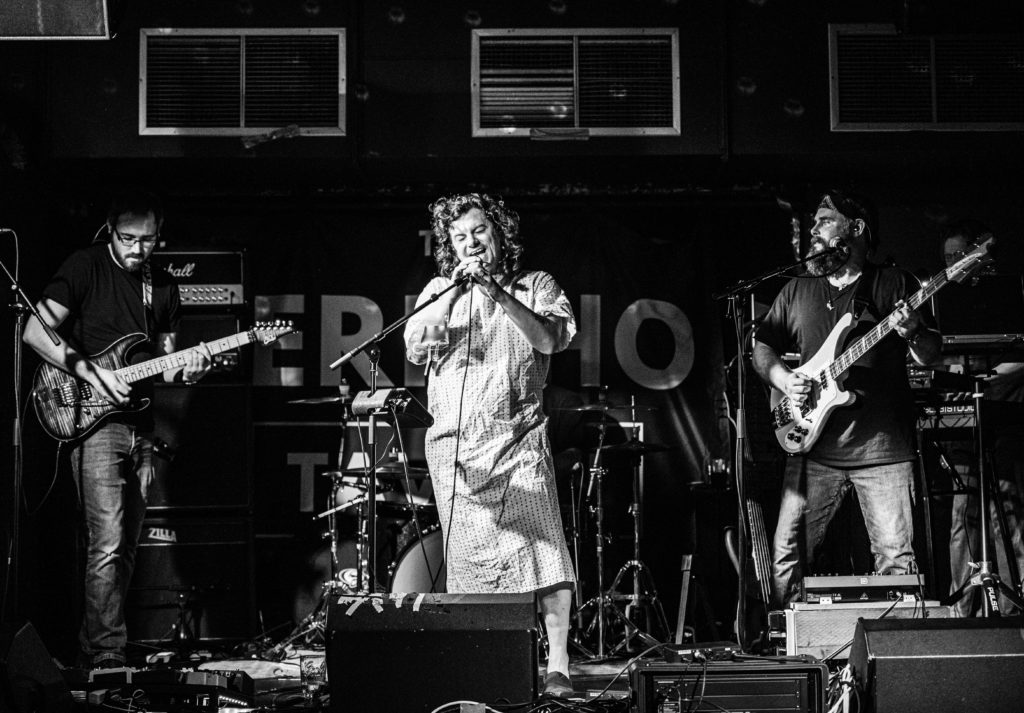 The recipe for Child of Dirt came about six years back, David Bowie's death inspiring a desire for a concept album that would provide escapism for both artist and listener. Specifically, the project would gift the artist a chance to reconnect with making music after an immense twenty-year hiatus. With personal turmoil at the heart of this interval, brain trauma, mental health issues and addiction all interconnected, the music began to take hold, and in 2017 the five-piece Oxford band that would become Shaven Primates was born.
Just seven tracks in full, Child Of Dirt makes sure to secure each moment as purposeful and indeed crucial to the overall journey.
On The Bleeding Edge is categorically a highlight, perhaps for its familiarity as much so as its unusualness. Operatic and ambient with intensity and hypnotic calm united, another extensive arrangement of five-minutes-plus.
The sound prompts the vast wandering of thoughts, so much so that you have to reconfigure once again to really capture the lyrical weight, but that's not a bad thing – far from it. Let the music be yours first, then back to the artist, then you, and so we bridge the gap.
Having chosen a highlight so early on may have been a misstep in hindsight. The Bowie influence and dreamy warmth of The Zoo quickly garners affection, in its versatility, simplicity, and vocal dynamic. We fall down the cinematic rabbit hole midway through, and as ever the attention to detail is sensational. However, there's so much more to the collection still, and by now this is clear.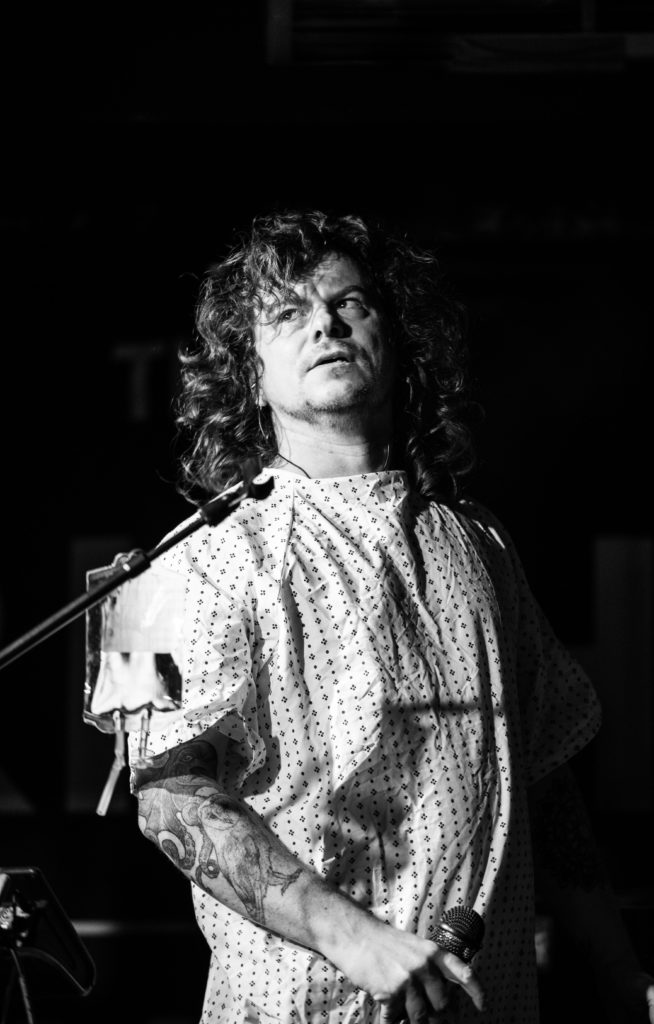 Noting influences ranging from Bowie himself to Kate Bush, Zappa and even Tool, eclecticism makes sense for an album like Child Of Dirt. A level of passion and integrity drives things above genre – commitment to contrast, performance, writing of worth and absolutely no filler. Even the sound of the farm animals on Swamp Rock Blues… portrays intriguing artistic relevance.
The full title of the above of course attempts to present a clue for the forthcoming fifteen minutes of musicality and expression – Swamp Rock Blues / In Transit / Bus Replacement Service / Soft Reset (3 Piece Suite). The back and forth between fast-paced and sluggish, the piercing vocal heights and near-demonic vocal depths, the poetic imagery and the gritty event relaying – this one makes for a worthy repeat listen in and of itself, evolving in everything from scene to melody to musicianship.
Later on, Outside delivers a sort of gypsy jazz, pub-ready, knees-up ditty leading into heavier alternative rock for a well-placed moment of jamming after the complexities prior. As usual though, there are depths to witness, and on revisit these connect with all the more poignancy. A personal favourite.
Mind follows and infectious riff work and superb guitar tone stand tall – alongside the faultless unity between rhythm, bass and guitar. Earlier Led Zeppelin hints re-emerge throughout the delivery here, along with a powerfully haunting conceptual repeat.
To finish, chaotic synths incite further passionate enthusiasm from the audience, a reverb-drenched arena-rock mood that's as intimate in lyric and voice as it is euphoric in fullness and multi-layered escapism.
Briefly reminiscent of Love Will Tear Us Apart, the melodic embrace makes for a lasting reminder of the colour and consciousness of the whole project. It lingers after listening, and that makes all the difference in keeping Shaven Primates as part of your go-to playlist; whenever the real world gets a little too unwelcoming.
Check out Shaven Primates on Facebook, Twitter & Instagram or visit their Website.