Lasting alt-rock favorites Shaven Primates return this season with an unmissable EP.
Stylishly creative, conceptually evocative and all-round immersive to explore, Birds Aren't Real features five captivating originals, devoted to a self-defined introspective on today's world.
We begin with the ethereal tones and grittier live rock contrast of a fascist-fighting Fade Away – an increasingly passionate song in both lyric and performance, inspired by an infamous Louis Theroux interview surrounding the rise of fascism on social media.
Featuring dashes of retro punk and post-punk alongside contemporary synths and a hooky central chorus, Fade Away introduces the sentiments and vibrancy of Birds Aren't Real in a quickly engaging way.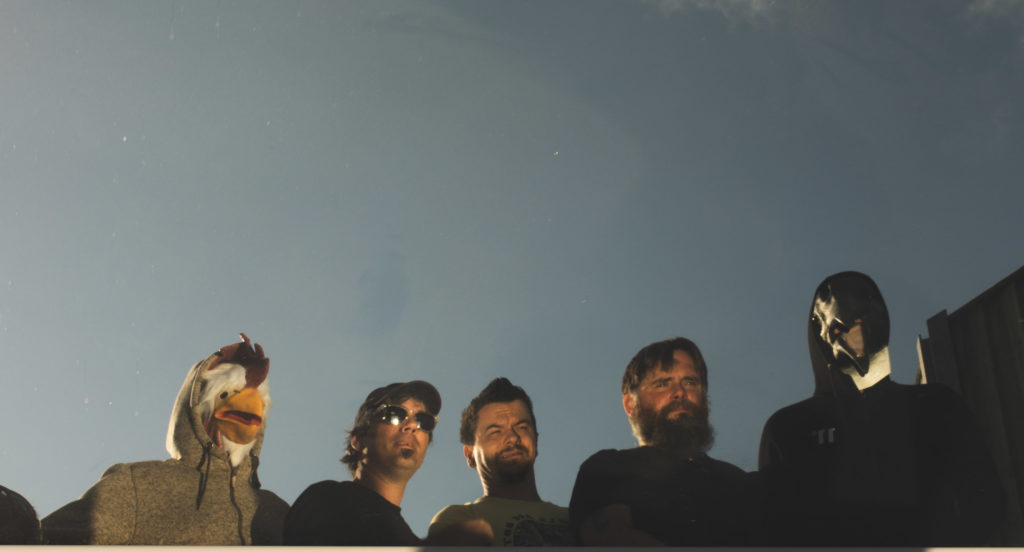 Next up we get a soulful guitar-ambiance, as we're plunged into the depths of a story around contemplating and even meticulously planning a suicide.
A Decision juxtaposes shoegaze-style optimism with increasing orchestral presence, as we move from temporary considerations into the ultimate finality of the event and its impact. As always, Shaven Primates tackle the lesser-talked-on themes, and do so in an unpredictable, artistic and compelling fashion.
Seemingly lightening the mood but instantly injecting a ferocity of pace and power, Silicon Implants highlights the band's unity as musicians and thinkers, throughout a chaotically punk-soaked journey of striking imagery and scenes.
Provoking deeper thought still is the profoundly committed Unmasked – intertwining the story of an undiagnosed autistic child with little to no support or understanding, with that of a diagnosed autistic child receiving the right level of attention and care. An important song, arranged and performed with uniquely striking layers of dreamy calm and weight cleverly paralleled.
We finish our journey with the title-track Birds Aren't Real – an indie-rock deep-dive into conspiracy theories by way of a single-minded possibility that intrigues and lingers in the mind. Again we shift from mildness to ferocity as the music and concept gather momentum, and we're left with an easy repeat of an anthem that naturally reminds us of the pure rock precision and purpose of Shaven Primates.
Brilliantly fascinating, musically eclectic and impressive – Birds Aren't Real is a must-hear this side of 2023.
Album out July 28th. Read our interview with Shaven Primates. Find the band on Facebook, Twitter & Instagram or visit their Website.