(this love is) eternal is the emotionally complex and unwaveringly honest new project from artist and rapper SESPOOL. A self-crafted album, Sean E (AKA SESPOOL) wrote, performed, recorded and mixed this project in its entirety – a simple feat for some these days, but increasingly impressive as you continue through the eclectic and multi-layered playlist that is this release.
A concept album at its core, the ten-track collection takes the listener through the power and pain of love, beginning with the end – the heartache, the distance – and winding up right back where the fire first started to glow. In all honesty, this creative nature, this sense of structure and deep running artistry, is made clear within just the opening song.
love was a drug is a meandering and unpredictable piece of music and writing, which storms into view initially, with a gritty beat and a passionate, angst-driven vocal, then later fizzles out into something of a near-acoustic trip-hop-jazz moment of quiet, melodic reflection. The refrain towards the end really redirects things, and this creative freedom continues throughout.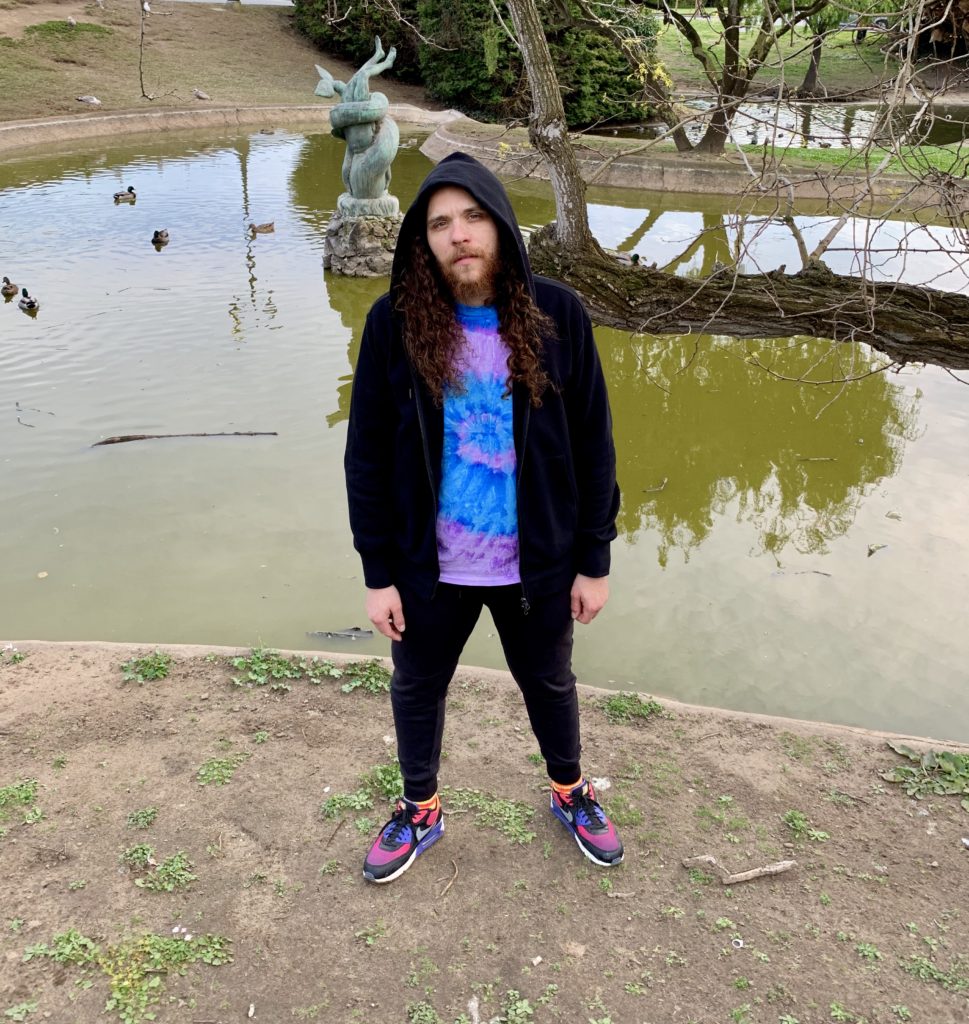 What's interesting about the opener, is that you don't really feel the need to pick out or even notice the genres at work – this isn't strictly a rapper, you're not judging his bars or how memorable the hook is – instead, your focus is on the changing energy of the soundscape. The journey that unfolds grips the listener, sweeps them away on the passion and honesty of the moment, and this is what lets it connect and appear as genuinely original.
As things progress, SESPOOL does showcase a clear lyrical ability and an often breathless flow – pretty good friends is an early example. Following this though, overcome, ccc, and the choice, venture off into instrumental territories that are all at once ambient, intense, and musically impressive. The latter in particular sees electric guitar guide the way with pure energy and soul. Then to bring back the intensity of the story, see u feel u creates an industrial darkness, mellow yet captivating, haunting, and you're prompted to remember that all of this came from the meeting of two individuals.
The love story is tried and tested, known by most and represented vastly in music, but in the case of (this love is) eternal, the whole thing has been given a new lease of life – a new angle, a new manner of expression. SESPOOL holds close to these original qualities every step of the way. The album is as unexpected as it is creatively intentional, fusing rock with hip hop and experimental sound design, always making certain to link back to that underlying story and series of experiences.
During the latter half, five little words pours through as a lo-fi electronic rock offering – the perfect mid-playlist choice to sew things together. Then in stark contrast you get the fuzz-free clarity and pureness of the title track – a piece that sees the artist sing for his life amidst a simple piano backdrop. A powerful moment, beautifully open and vulnerable in presentation – a real game-changer at this late stage.
run baby run turns back to contemporary hip hop, albeit with a mildly retro choice of synths and drums – a common trait. Lyrically the details are laid out bare and without apology – allowing the listener to get a more literal take on how things really were. Then to finish up, a touch of acoustic guitar introduces yet another side to the versatile creative. A quiet moment, filled with hope and optimism, lightness and love – the start of the story, the electricity and the warm promise of love.
Having made it this far, the entire album seems to shine in a different way – a clever quality, one that makes (this love is) eternal well worth revisiting once the complete process has connected. To quote Incubus briefly – love hurts, but sometimes it's a good hurt. This album tells it like it is, from the smiles to the struggles to the end of the line. A thoughtful alternative hip-hop project, worth a listen.
"A piece of music born out of the necessity to mend a broken soul." – Sean E.