The UK's own Sean Edwards hits the scene this month with a subtly powerful voice and a poetically reflective style of lyricism that's quickly hypnotic.
The opening bars alone of Happy Mess intrigue for their short lines and imagery – the intimate, clean-cut British vocal, and this lazy sort of beach-side, shoegaze inspired guitar line. It's a mellow groove to begin with, and the minimal lyricism draws focus only to the most striking of ideas. Soon enough, everything resolves with that title concept.
For the many out there who feel as if they too are something of a mess right now (or always), Happy Mess reminds you what matters. The lyrics and the overall mood, the progression from delicacy to vibrancy, all creates a sense of rising optimism and warmth, which reflects the hopeful, self-acceptance of the lyrics perfectly well.
Certain lines linger cleverly like addictive, infectious little hooks – Lazy Eyes… Smell the coffee and wake up… I'm a state, but I'm a happy state… Completely stressed, but I'm a happy mess. The writing is simple yet intriguing, and easily relatable.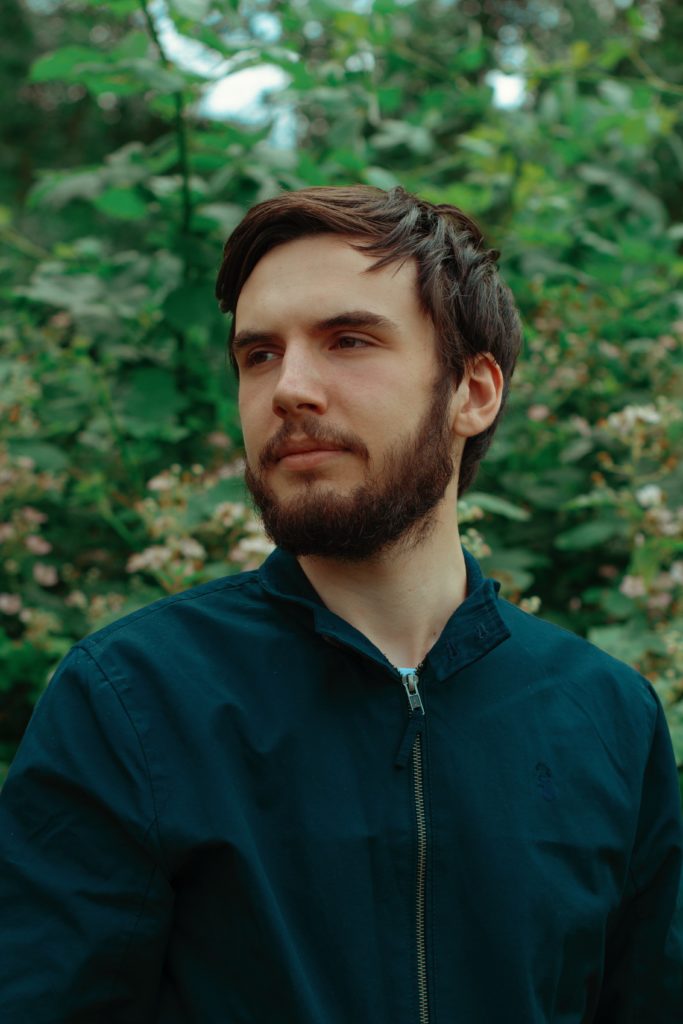 Every so often an indie artist emerges with a clear range of influences that have managed to join forces amidst a genuinely unique sound and style. Sean Edwards delivers on precisely this quality, offering fragments of Brit Pop and Indie Rock, whilst showcasing a brilliantly unique, refreshing singer-songwriter style, and a thoughtful mindset that connects for its clear humanity and openness.
This is writing that came from a place of having to write – not simply wanting the attention of an audience. It's easy to tell the difference when you really listen, and it's a commendable trait that offers something genuinely enjoyable, and real. The mellow swagger of that guitar part loops around the listener in a calming manner, and the satisfying resolve of being a Happy Mess leaves a powerful feeling that everything will be alright. What more could you ask for? I look forward to future releases.
Find & follow Sean Edwards on Instagram.