Faith and Family Matters is the gorgeously skillful, acoustically driven album from singer and songwriter Scott H Long. I've Been With You is the opener, offering up a softly emotional, country-inspired soundscape and a string of intimate and reflective lyrics. The structure of the song showcases a distinct build up passion and energy, before fading away to a more delicate, gentle ambiance for the final moments.
Treadmill follows, continuing the impressive guitar work of the opener, these intros work hard to draw you in, then the artist fully utilises the acoustic guitar in a way that rises and falls appropriately as each song evolves. You get a genuine live-performance feel from these recordings, and that adds so much realness. Reign Over Me follows and this one is a definite personal highlight. The development of the melody, combined with the softness and intermittent intensity of the vocal performance, and the concept and story line, really hit with impact.
Songs like Graceful Ageing and I Want To Hear My Melody bring about both a calm sense of acceptance and joy, and an inspiring sense of positivity, as well as furthering Scott H Long's personal approach to story telling and his generally uplifting and colourful musicianship. You also get a lot of subtle yet memorable hooks on this project that really help commit the songs to your long term memory. Big Dreamer is another highlight, a hopeful and soothing sentiment and vibe reminded me slightly of You've Got a Friend In Me. This sort of soundscape makes for the perfect choice when seeking out those immediately peaceful, comforting songs during times of inner turmoil. Occasional touches of subtle, additional instrumentation help brighten up the edges of these songs.
Sharing Mountains reflects on longevity and loyalty, a moment of wondering about life, learning from experiences. It's an interesting concept and title, and again it reminds you to be happy, grateful, and hopeful. This is a beautiful song, really honest and meaningful. Round Here follows, with a flicker of country rock returning in the guitar part. Scott H Long's voice here is a little lower at first, a softer, deeper tone, later rising up in accordance with the evolving melody. Again, the personal experiences, the story telling, the guitar playing – it all works well in keeping you involved and interested.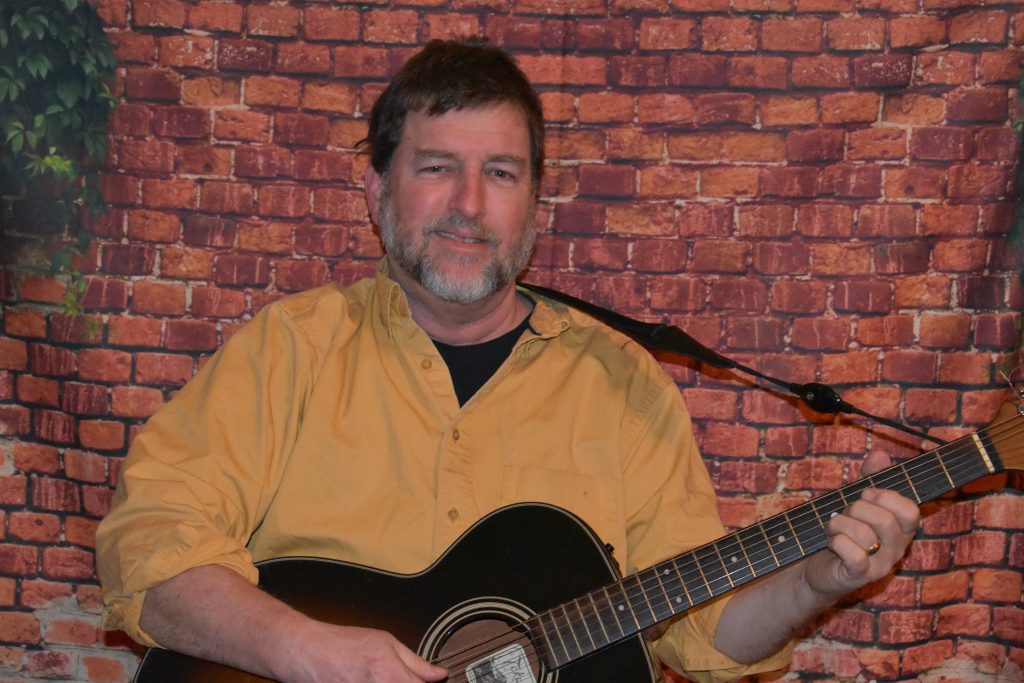 The guitar work explodes a little more notably on the song Wang Doodle. A definite blues-rock energy emerges that is all at once stylish and vibrant. The song that comes through thereafter reignites that raw emotion of the genre and keeps the classic or even vintage style alive and kicking. The lyrics initially consider life quite deeply, before settling down among the more laid back or lighthearted side of the spectrum, though never without a touch of uncertainty. Briar Creep Ripple keeps the vintage country-rock flame burning brightly and brings back a touch of that smooth and enjoyable acoustic rhythm.
Tropical Depression is a song that stands out for it's immediately reflective ambiance – the chords and notes chosen, the opening line, the reflective references to the past, essentially encapsulating what it is to be depressed, to be trapped in the cage of times come to pass. A certain lightness emerges with the hook that suggests possibility, an approaching ability to overcome, and the suggestion of seeing this through, and it being tropical, really furthers that sense that all is not lost. It's another really interesting song that approaches a common topic in a fresh and unique way.
The final song of the collection is The Awakening. The opening few bars lean towards a more Flamenco or finger-style direction of guitar work, and this continues throughout – the performance is distinctly impressive, a detailed and complex instrumental piece of music that captivates and entertains from start to finish. There are numerous times throughout this project at which something completely surprises, and that really helps keep it appealing and enjoyable. This is an extremely personal, characterful album that also presents a lot of skill and thoughtfulness. Well worth exploring.
Stream the album on Spotify. Find & follow Scott H Long on Twitter.