Rapper and artist SCOOTER SWAYZE keeps things contemporary and creative throughout a somewhat raw yet confidently free-flowing album SWAYZE.
Featuring eleven original tracks, the project aptly celebrates the style and story of SCOOTER SWAYZE.
From the opening anthem of multiple synth-riffs and vocal scene-setting that is Kobe Shoe, through the mellow style and space of French Terry, the SWAYZE sound secures itself in this vocoder tone and creatively free outlet of production.
Later on we get some unexpected twists in topic, the single release Nun'n keeps things familiar with a strong groove, before we move into the quickly intriguing and musically recognisable Be Nice – not to mention the Americana-kissed guitar-lead and self-reflection of Powers Texas Austin.
While the heavy vocal effects and intense bass and beat work makes it occasionally difficult to completely grasp every lyric the first time around, the natural rhythm and melody of SCOOTER SWAYZE's delivery in every case lures you in, and effectively holds the genre fans close until a revisit shines further light on each track. It's a project to spend time with, escape into, set a vibe with and appreciate for its late-night aura.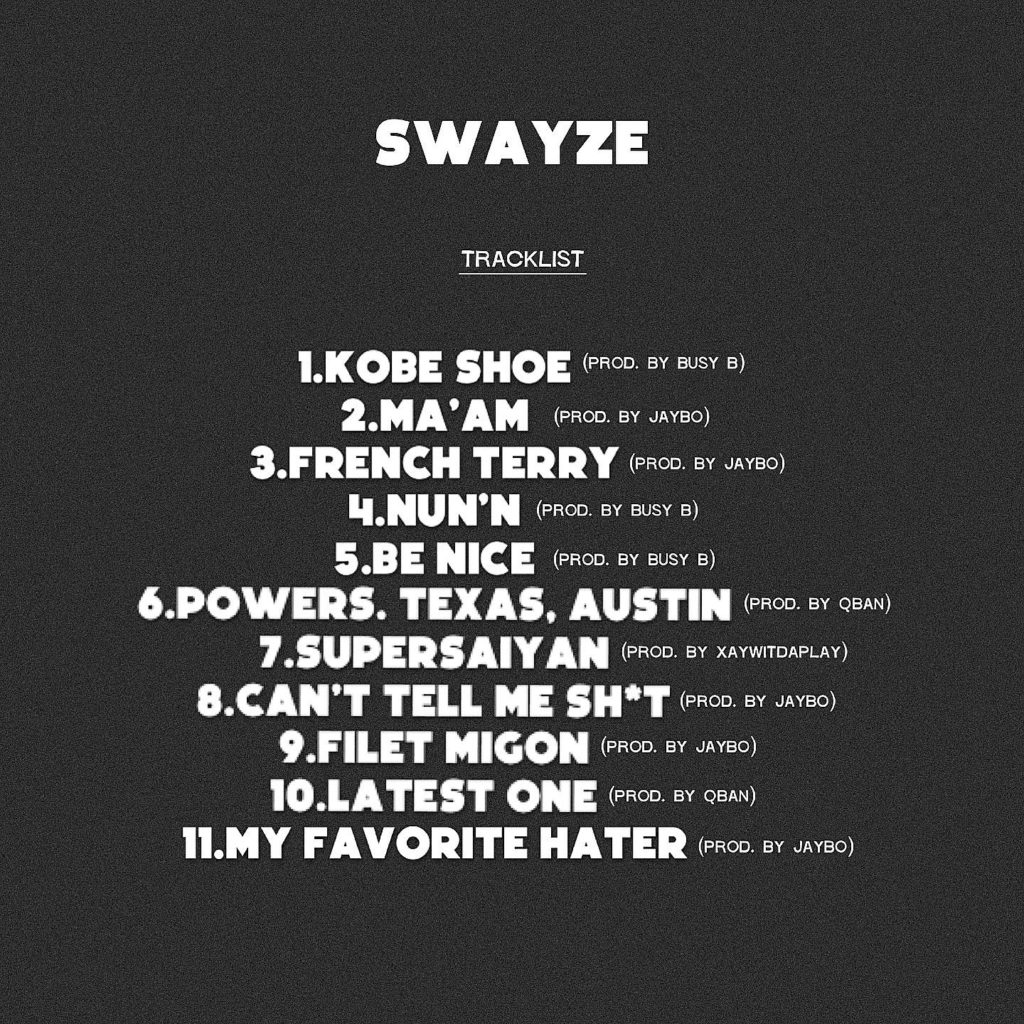 Towards the end of the album, Filet Migon proves a creative highlight and also showcases a varied flow from SWAYZE – moments of heightened passion and higher notes for the lift to energy and to signify switches from hook to verse.
All in all, the SWAYZE sound has a clear identity about it, and the album makes for a proud and colorful introduction to the artist.
Download or stream SWAYZE here. Check out SCOOTER SWAYZE on Twitter & Instagram.