SC's brand new release Shock Combat HD emerges as the deluxe version of the album, complete with 21 original tracks and mixes, each once a further testament to the style and skill of the artist.
HD Intro starts things up with a smooth and ambient soundscape, uniquely detailed yet far from overly loud or loaded with quirks. SC's music stands tall on the strength of his bars, his vocal tone, and the confidence and rhythm with which he delivers.
For the more conceptual songs to come, the mood of the music faultlessly unites with the sentiments of the lyrics, and indeed with SC's own performance. Dis is an early example, melancholy meets poetry of a more complex nature – the sort that captivates and questions life and the self. A defiant early highlight, and still a mere taste of what's to follow.
The level of eclecticism musically on this album is admittedly surprising. Classic beats are contrasted by nineties RnB vibes, cinematic synths and keys – moments of melody and instances of depth and grit to juxtapose those that are far more easy-going.
Higher brings together the soundscape style of yesteryear, feeling like a movie soundtrack from a simpler time, with a notably heartfelt, revealing story-line. Then there's the sudden weight and impact of a hard-hitting Sup, which engages for its pace, its anthem-like riff and aura, and the change in flow displayed by SC.
These qualities shine throughout the album, SC consistently switches up his flow, throws in new signs of influences and new moments of melody and musicianship. You soon start to trust in these bars, the retro soundscapes and bass-lines – The Hit (John Wick) – accompany his style and swagger perfectly well. The music makes you feel good, and at the same time, it speaks on the issues that matter – and it does so in a genuinely smart and sharp fashion.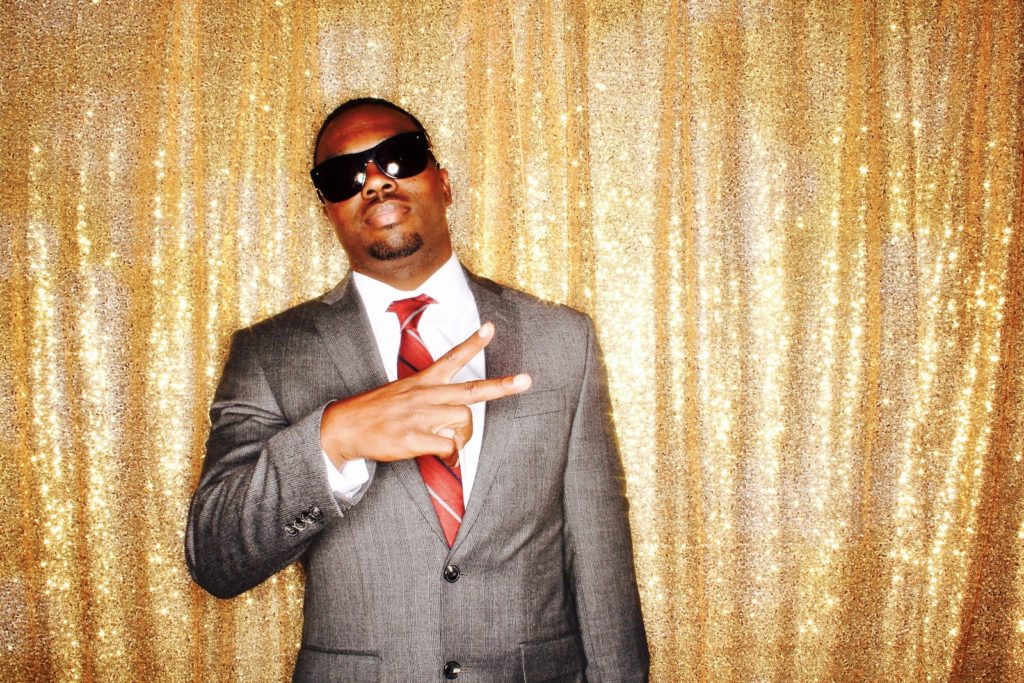 There are plenty of nods to the eighties and nineties on this album, though SC's crystal clear vocals feel genuinely fresh and in a league of their own compared to much of indie hip hop's recent efforts. Some moments are purely for fun, to enhance a laid-back hang-out with those you hold close – or even to get the weekend started on a high. Others dig a little deeper, songs like My Heart (The After School Special), which allow the listener to feel something more of a connection with the rapper.
Versatility goes on and on, never allowing the standard to fall – far from it. Big beats and high energy tracks are followed by quieter, reflective ones that allow you time to breathe. In every case, whatever the mood and concept, SC shows himself to be more than capable of carrying it through.
Inspired by the greats but clearly still marching to the beat of his own drum, SC brings together uniquely creative soundscapes and powerful, fearless lyricism. From The Vibe to Shut Us Down, the layers are entirely different, the energy too, but both suit the style and confidence of the artist and storyteller at work. Even with the occasional moment of soulful calm – Every Little Thing (Soul Sonic Mix) – that rap vocal is immediately familiar and easy to put your faith in.
Shock Combat HD is a timeless collection, which feels somewhat masterful in small doses but appears it all the more-so when you realise this is 21 immensely impressive original tracks. It's an extended mix of a greatest hits (including a freestyle), or at least it plays out that way.
Let the whole thing run from start to finish for an easy evening of escapism and heartfelt, truthful, meaningful good vibes. Alternatively, pick out any one of the tracks to sample – you can't go wrong.
Listen in full on Soundcloud. Find & follow SC on Twitter & Instagram.