Sayonara introduce their sound and style in a beautifully impressive way with this single. What starts out as a fairly simple, nostalgic and deeply introspective track – mellow emo-rock from the nineties comes to mind – soon evolves into a uniquely creative piece, which stylishly balances the delicacy of indie-pop with the absolute grit and roar of metal.
IfIDieInMySleep is quick to embrace the listener with a sense of isolation and depth – the sort of lyricism and musical delicacy that appeals to insomniacs and the anxious alike. As it progresses though, things grow to become all the more impressive musically, and all the more interesting artistically.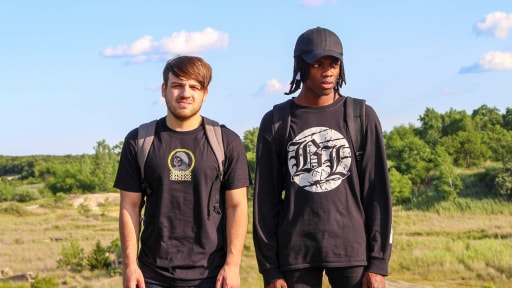 While the lyrics are a little disjointed and occasionally unspecific, this ultimately works in favour of the song's overall concept – that uncertainty and the ongoing attempt to understand the role of the self, the mistakes from the past, the actions of others.
Accompanied by a simple and subtly effected video of a live performance, the single is likably addictive in nature. Those retro, indie-pop and near-synth-like riffs add a level of colour and lightness, which cleverly juxtaposes the darkness and difficulty of the lyrics; and the roar of the vocal once it reaches that passionate peak for the verses. Having said that, even the roar is somewhat gentle – melodic, easy to listen to, strangely relaxing. The singer plays the role of the artist well, screaming on behalf of his audience, and addressing those deep thoughts and struggles we all tend to find ourselves experiencing at some point.
Brilliant, not trying too hard to be anything other than what it is, this single showcases a band with a broad range of influences, and a natural and honest way with creative expression. There's a dreamlike quality to the whole thing, which again suits the very sentiments of the song perfectly well. I look forward to hearing more.
Find & follow Sayonara on Facebook & Instagram.