Give the opening track of this EP a little longer to kick in and wow, something huge emerges. For what initially feels like a generally enjoyable, raw and honest arrangement of folk-rock, Too Much a Woman and the band's whole sound quickly evolves into this almighty and passionate explosion of indie rock – with a few flickers of Americana, and an incredibly gritty and captivating leading voice.
This is almost like if Kings Of Leon went back to their roots and reinvented their vibe in a slightly more bluesy or country-rock inspired manner. Sam & the Big Brothers sound superb, their music is energetic and incredibly entrancing to have play for you. The increasing levels of intensity in the instrumentation and in the vocal delivery makes for something that totally sweeps you off your feet. Moving swiftly from the delicate and seemingly acoustic, to the much heavier, manic and all encompassing. A great way to grab attention, to fill a dance floor – or an off-kilter mosh pit – and to start an EP.
Honey Bee is the perfect name for this short collection. There's something very sweet about the songwriting, something very natural and real about the recording style, and at the same time – those vocals and build-ups come with an almighty sting. The realness is brilliant, the EP's title track takes its time to pour out around you, spanning longer than six minutes, creating an organic and stylish ambiance, and showcasing a band who lose themselves entirely in the moment. Their creative passions run deep and this project underlines that and introduces them as artists who simply must make music.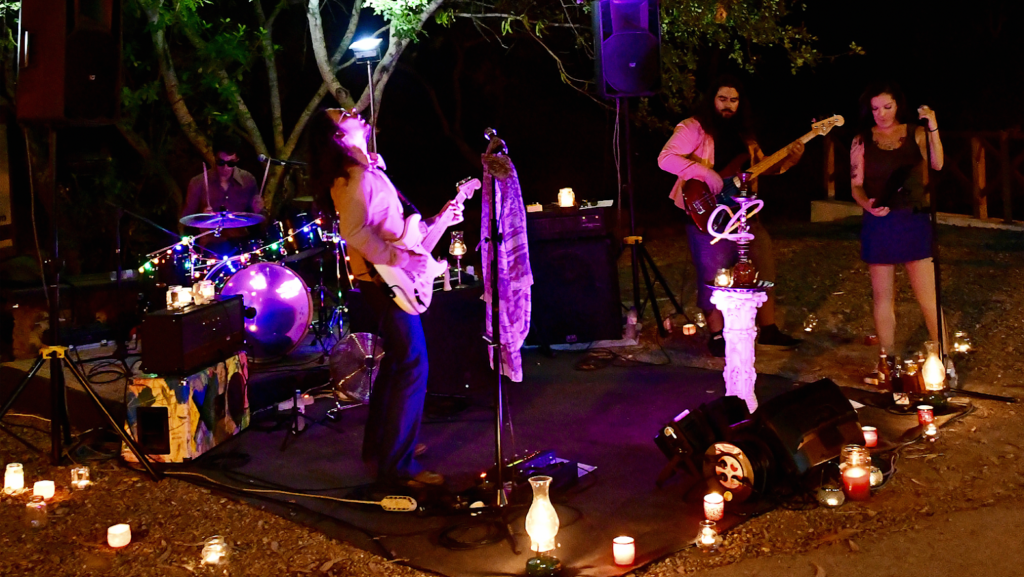 She's Big Trouble is a song with a brilliantly classic blues-rock aura about it. The sound is incredibly raw and quite vintage seeming here, there's familiarity to the set-up and the melody-line, the vocals have a distant, muffled presentation. The track effectively takes you back to simpler times in a slightly dusty town, perhaps with a crooked sheriff. There's a definite softness to this one in among the playlist.
If the first two songs on this project gave Sam & the Big Brothers a certain vibe, these latter half songs present a totally different side to the band. This is rare, particularly within this type of organic genre. Their songwriting skills and their musical passions are limitless it seems, and that's incredibly valuable and likely to serve them well in the long run.
Bad Heart brings the EP to a close with a spacious, almost whispered mood, one that emerges slowly and calms you to your core as you listen to the tired words and the compelling story-line. In my opinion, this delicacy at the final hurdle was the perfect choice – at only four tracks long there isn't a great deal of time to express themselves within or to make an impact, but somehow they've managed both to an impressive degree. It all feels very natural, and that lets it connect and simultaneously entrance its audience. I'm absolutely a fan. Without a doubt, a band to look out for across Europe and embracing festival crowds for the foreseeable future.
Download the EP via iTunes or stream it on Spotify. Find & follow Sam & the Big Brothers on Facebook, Twitter, Instagram & YouTube.