Rob Georg's latest effort brings through a notably heavier rock sound than his previous singles. Dust is a raw and beautifully raucous country-rock track that pays an emotional tribute to the harsh reality of life as a cowboy. As is always the way with Georg's music, the song deals with the real world – real feelings, honesty, passion and struggle.
Dust is a much more energetic and musically striking or hard-hitting piece than anything from before, but the artist's voice and his connection to the words is no less poignant – on the contrary, he sounds superb in this setting. The musicality is brilliant, gritty and well-contrasted when necessary. A quiet middle-eight leads the way with high anticipation to the final drop to the hook.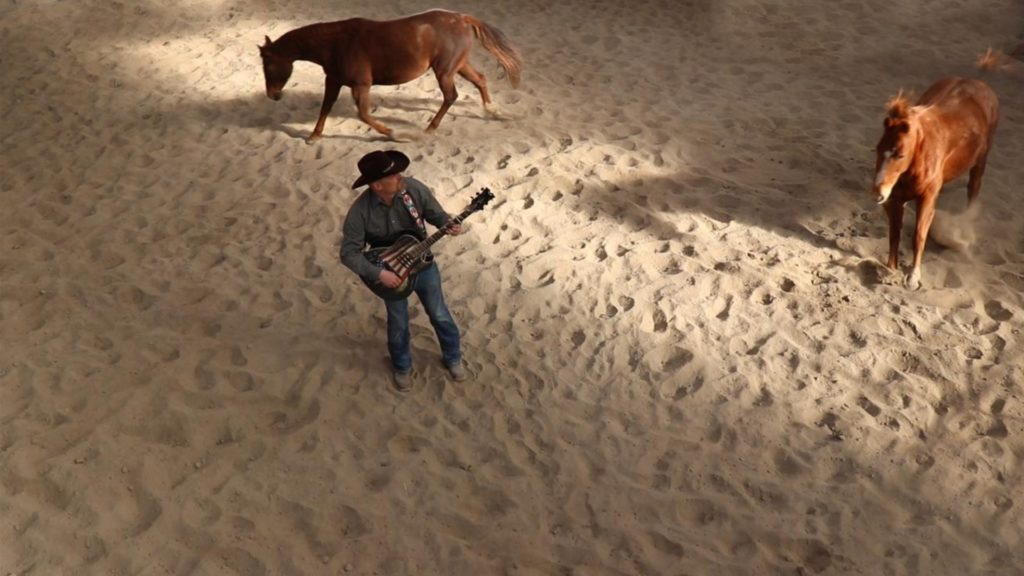 Great songwriting from Mel Georg and Kristin K. Smith has been met with Rob Georg's inherent love for the genre and for performance in general, and this full-band, electronic and distorted rock sound meets the needs of the moment perfectly well. You can easily get swept away by the raw energy of the track, as much as you can empathize with the details presented – it's an often misrepresented lifestyle, and Dust effectively sheds light on the truth; by means of a fantastic, organic new song and soundscape. A live show calls out after hearing this one.
Stream the music on Spotify or Soundcloud or download it via iTunes. Find & follow Rob Georg on Facebook, Twitter & Instagram or visit his Website.