Creatively gifting audiences with a calming downpour of delicate instrumental layers, producer, artist and multi-instrumentalist Ritmo takes a step back from his roots in rock and metal, for the ethereal and ambient EP The Abandoned.
Featuring increasingly experimental though always subtle intricacies of voice, synth, bass and rhythm, the project lights up the room with ease; thanks to its unique warps and bends throughout a melodic and imaginative Treacherous.
While there's plenty to pay attention to, there's also an overall soothing vibe to the rise and fall of this progression, which, when fused with the warmth and fullness of the chords, allows the listener's mind to wander freely. The result is an experience likely unique to each individual visitor.
Abstraction follows and already the mood varies – lighter synths create a dreamlike space, contrasting retro keys with a thick underlying bass-line and a crisp, organic rhythm. Soon enough we proceed through those warped realms of sound-play once again, brief waves of intensity amidst an otherwise blissfully serene arrangement.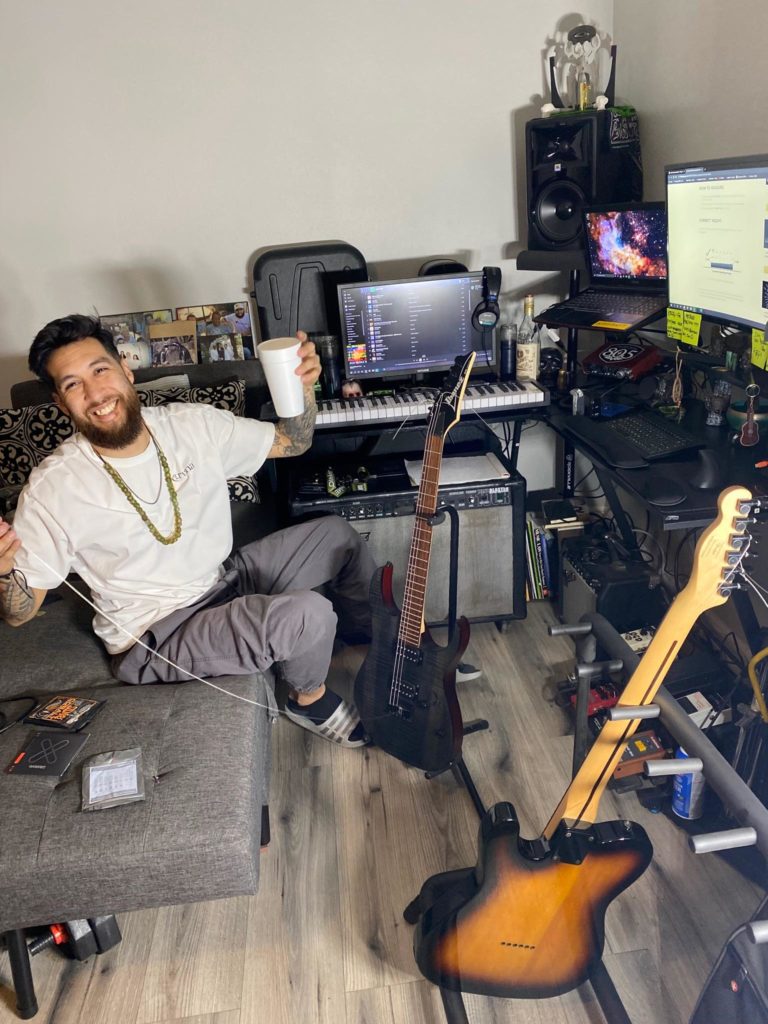 Ritmo continues to toy with the creative space, showcasing a love for the limitless exploration of audio production as much so as a clear affinity for the escapism of instrumental music.
Consider the sudden acoustic fingerstyle and electric guitar-work of Unveiled, a little raw in presentation but soon accompanied by horn sections, piano, and a classic finger-click, for a compelling fusion of neo-jazz, soul and lo-fi chill-hop; one that later utilises distortion and depth to reinforce this changing sentiment or unveiling. Always the bottom-line melody maintains its familiarity – a thread of comfort in an ever-changing landscape.
Bringing things to a finish is the vastly atmospheric The Premonitions, featuring soulful electric guitar once again to maintain its roots amidst humanity; as the electronic rhythms and tones of elsewhere rain down.
Ritmo opts for a freestyle kind of expression here, which works in reinforcing that dreamlike, other-worldly quality – the one that gets the listener's mind roaming to far off lands and memories. A personal favourite, simple yet striking, and a great way to wrap up what proves to be a beautifully unusual yet effective instrumental project.
EP Out February 26th – Download via Apple. Listen here & follow Ritmo on Instagram.