RIIIVER JORDAN crafts an audio experience of purpose and presence, with the vastly contemplative and musically enchanting album Departing The Moon.
We're welcomed by radio waves of consistently shifting ideas and colliding references. With delicate fragments of Like A Prayer contrasting gritty news segments of unthinkable violence, pandemics, pain, protest and explosive degrees of chaos, the album is born of deeply thoughtful reflections on life and the self.
Our introduction concludes with an artist explanation of the roots of his name, uniting imagery from the natural world, with spiritual aspects of existence and our connection to everything.
It's an enthralling start, unusual and extensive but gripping, and it paves the way well for the equally ambient and thoughtful design of the gentle RnB tones of Cruel Intentions.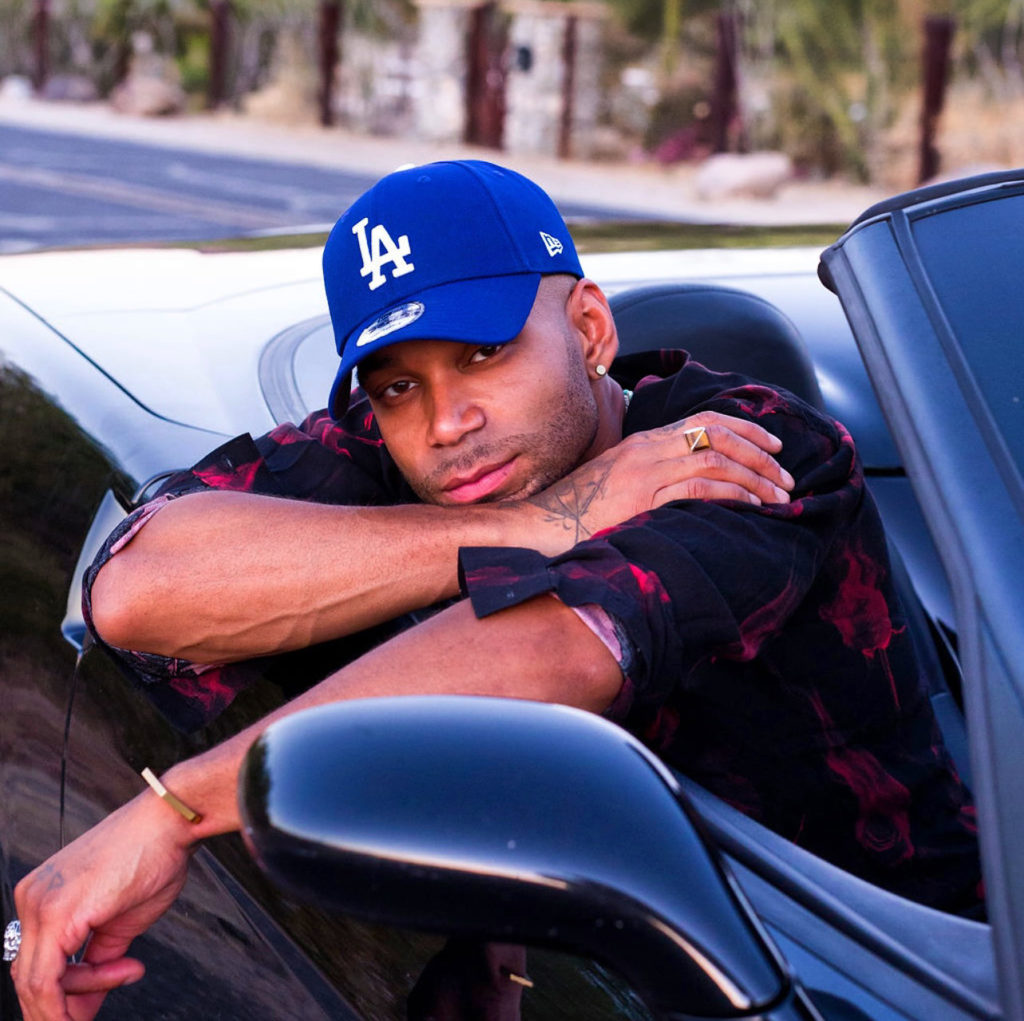 Always RIIIVER JORDAN's creativity unites genres and creates from a fearlessly uninhibited place. Production techniques akin to trip hop and EDM juxtapose breathy, quiet vocals, occasional RnB threads, playful trap rhythms and echoing effects.
Then for Love Jones, these qualities collaborate all the more so – guitar-work carving out an intimate and seductive route that feels fresh and even a little Prince-inspired at its core.
Breathe is beautiful, powerful and atmospheric, melodically uplifting, soulfully euphoric and focused on clarity and positivity in an infectious way. Purple Fantasy follows and turns towards a slick style and a strong groove; already boasting tens of thousands of streams, thanks to its fusion of originality and relatable, contemporary flows and traits.
The next single to emerge from the EP is the exotic and world-music-kissed Sangria & Gunz, featuring sultry guitar, charming repeats, and summer-time vibes that naturally embrace listeners.
Bringing things to a finish is a more bold hit of guitar and cleanly-mixed vocals. Mayila features on Complicated, a track of clarity and classic hip hop energy, smooth and striking for its rhythmic appeal and the organic, unplugged undertones of the soundscape. Even the music feeds into this idea of not over-complicating things. A great way to end what proves to be an impressively likable collection, from an artist with a clear talent for both performance and creative craftwork.
Also worth delving into is the smooth new single from RIIIVER JORDAN and Trev Yarash, with stunning vocals and blissfully immersive sound-design. Dreamin' offers a completely new take on a heartfelt and hypnotic style, and undoubtedly showcases the very best of both artists.
Recently signed to Nick Cannon's label – Find RIIIVER JORDAN on TikTok, Twitter, Facebook & Instagram or visit the Website.