Taking things in a refreshing direction, reinforcing the value of being an artist and songwriter above all else, Richard Tyler Epperson showcases the clear strength of his composing ability, skilful musicianship, and outright lyrical depth, with the superb new album A Wandering Mind.
The opener Sunrise quickly draws focus to the creative direction of the project, offering a multi-layered, retro pop-rock arrangement that keeps your focus ultimately on the voice, however distantly mixed, and on this enchanting, mildly haunting melody and hook sentiment:
'The sunrise comes I should feel alive but I feel mostly dead inside'
The artistic production throughout this album elevates the otherwise acoustic alt-folk sound in an immersive, aptly emotive way – gifting the lyrics all the more provocative impact.
Consider the space and uncertainty of 2am – an easy progression, short lines and fragments of scenes, given cinematic weight thanks to the way the overall soundscape has been designed. Subtle RnB verses have a dreamy undertone and are contrasted powerfully by the fullness of the chorus and its underlying bassline and beat.
It's not just the lyrics but the compositional structure of this album that encapsulates the concept of a wandering mind. The artist, or our central protagonist, explores a plethora of feelings and thoughts, from track to track and indeed within the walls of each piece, and it comes in both unlimited musicality and fearless lyrical longing.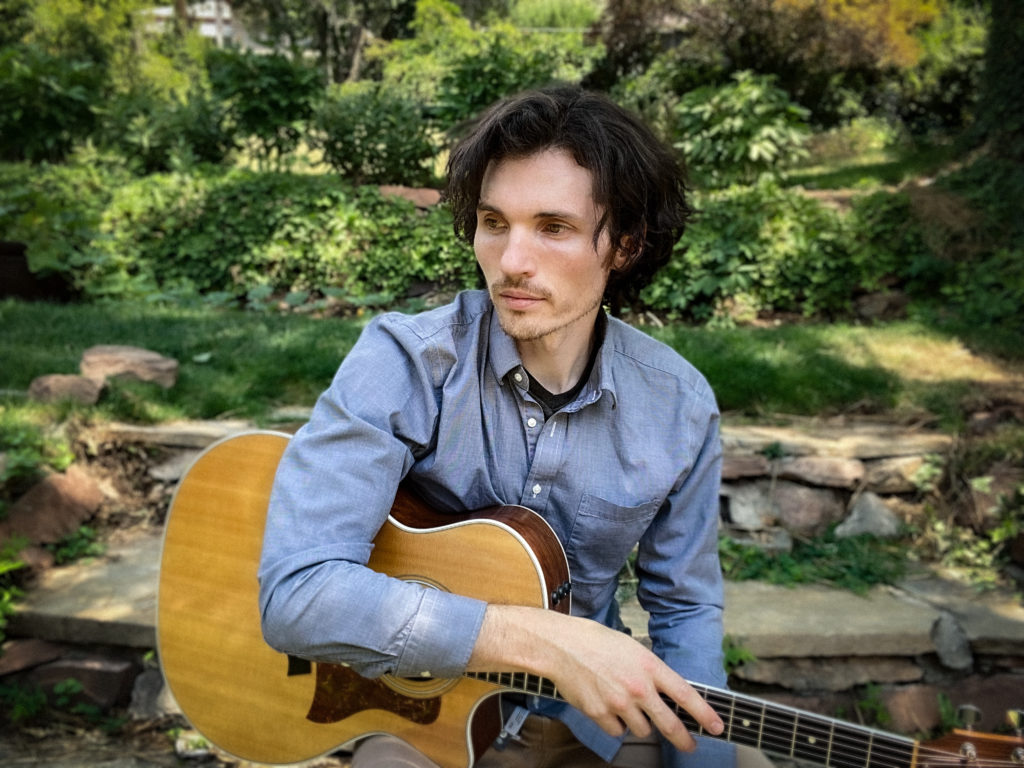 Kicking things up a few notches is the seductive, shoulder-swaying Americana-style anthem We All Need Some Love. Soul-rock at its most swagger-soaked initially, drifting towards a more inspiring, singer-songwriter vibe, with instrumental and lyrical warmth building further on the intimacy and togetherness of the topic. Richard states: "I wanted it to be a positive song for people that are afraid to ask for help."
Just three tracks in and the versatility is astounding, and not at the cost of integrity or relevance – not at all.
Take It Slow follows with a similar mood and a fine use of contrast between grittier rock moments and those of warmer calm. The nostalgic doo-wap-style rhythm adds a welcomed dash of colour that naturally urges you to invite someone to the dancefloor for a brief moment of unity.
After almost a decade on the scene, the Epperson is no stranger to crafting original projects, and whilst A Wandering Mind feels like a complex look at precisely what its title implies, it also speaks volumes on behalf of the dedication and depth of Richard's extensive journey.
One of the most melodically alluring and memorable songs of the new album is actually one of the softest in terms of its breathy vocal and mellow, eighties-esque rhythm and bass. So Stuck On You follows a descending verse melody of short lines and humble clicks, before rising up for a romantic resolve that connects and uplifts.
Seductive again, this feels like a genre-free and fairly timeless anthem – subtle intricacies in the production add a sense of cinematic, scene-ready support that quickly (and aptly) prompts the mind to wander. A personal favourite, that stop-start energy a likable trait throughout the album but particularly effective here.
Brightness and optimism return for the colour and lyrical, vocal hopefulness of A Beautiful Day – a simple, soothing pop song reminding listeners to slow down sometimes, to appreciate and enjoy the world; that every new day is worth experiencing.
Wrapping things up is perhaps the album's most creatively impactful song, a post four-minute epic that explores the thoughtful intention of the whole set in a catchy yet progressively bold and vulnerable, poetic and powerful manner. The energy and passion increase throughout Living With My Thoughts, with the tumble and crash of the drums, and the rise and fall of the live-band sound in unison with the vocal journey.
Another favourite for its openness, relatability, and originality in set-up – blending folk, electronic and rock qualities across a fearlessly authentic look at confusion, overthinking, and lostness.
Featuring a mighty instrumental and solo during the latter half, this one closes down the album beautifully, and the lighter hits of optimism found elsewhere seem all the more essential in hindsight.
A wonderful project, in short – absolutely worth a few spins this side of the summer.
Check out Richard Tyler Epperson on Facebook, TikTok & Instagram.