The title track from this project by Recognited sets the bar high for that immersive, EDM soundscape-aura that instrumental music fans so often turn to. The rhythm and the beat lay a sense of movement before you – the energizing aspect – the wave of synths and the intermittent notes and elements that appear elsewhere add a fairly dreamlike, uplifting contrast to that, creating around you the perfect ambiance for either deep thought or absolute escapism; perhaps even the two intertwined.
Recognited as a producer drives with equal parts professionalism and creativity. There's delicacy here, thoughtfulness as to how each element steps into the mix. There's no huge drop, this is not about reaching out for the party crowd or for a brief taste of attention, this is about drawing you in with simple yet effective musical strength. It's an increasingly addictive track that soaks into you more and more as it evolves. A great way to begin the album.
Waking Up takes things in a new direction, a refreshing and slightly tribal-like piece, bringing together electronic synths and a perhaps more organic approach. There's a darkness to it all but it fits perfectly with that self-reflective feeling hinted at in the opener. It's very easy for your mind to wander off here, lightly guided by the rhythm and the finely crafted sounds and samples that light up the outer edges of the track.
Lapè lifts the energy a little, optimism steps in briefly – intermittently contrasting with a glimmer of uncertainty. The beat that comes through is impressively unique, it reaches out from the soundscape and re-captures those wandering minds. The whole thing feels somehow intense and light at the same time. It's far more up close and personal than anything that came before, seeking to have you witness it – rather than run away with it.
Section 1 takes to the darkness again, a slightly sci-fi inspired mood appears, those smooth synths fill out the backdrop, the rhythm and these scattered notes offer a hypnotically calming effect. You sink further into the song as it plays. Easy to listen to this one a couple of times over, contrast runs deep – something about it feels fast-paced, as if you're flying through the night sky, but you're also aware of your absolute stillness as it fills the room around you.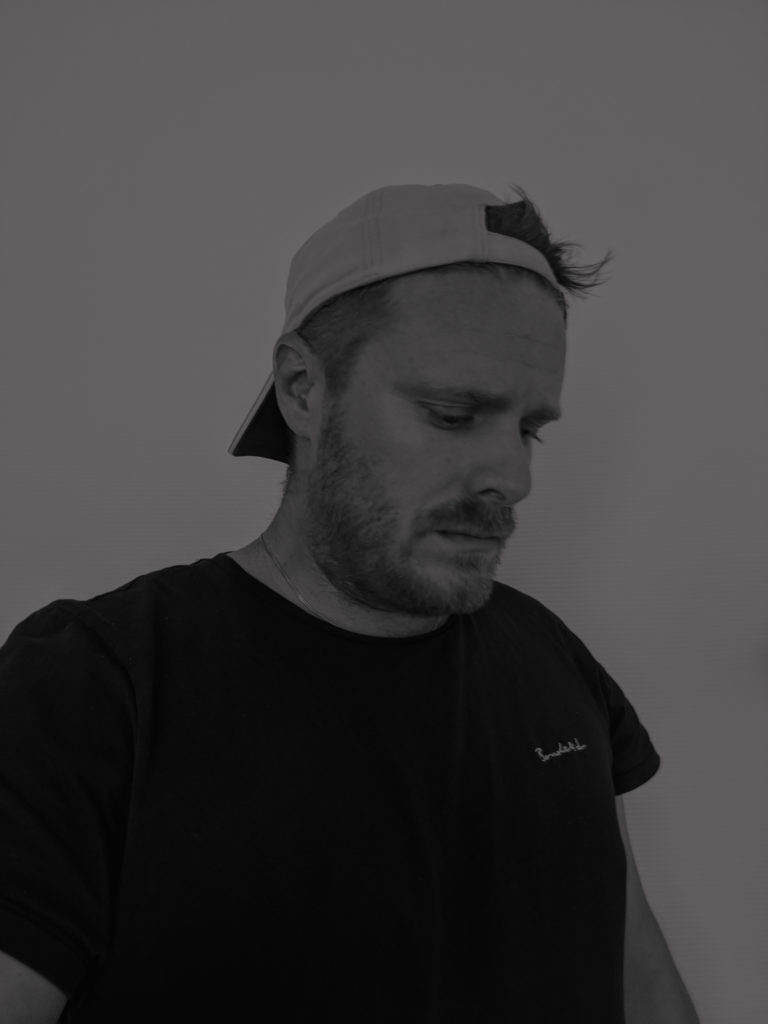 Things settle down a tad for Sunday, a mild sense of brightness returns, along with a slightly warped feeling of movement that toys with your thoughts. That brightness can quite easily be misconstrued as haunting, not unlike how a psychedelic trip can either take the happy route or something much less-desired – it's up to you how you let it affect you. Are you rising up to take on the world, are you as calm as Sunday allows, or are you spiraling downwards into the abyss?
The Lapè Dark Liquid Remix follows with the potential to drastically intensify the latter. This evolves to be a total highlight – the beat and the piano work beautifully together. The life-support sound and the robotic vocal snippets add mystery and further layers of character and intrigue.
WAVE ends the project with a fairly retro feeling of optimism and possibility. Recognited has undoubtedly found his footing as a producer, it's not always easy with instrumental music to achieve something that has your signature sound about it. Wave is different to all that came before, rightfully feeling like the outro soundtrack to The Beach, yet still it seems right at home on this project. It will be a great shame if there isn't a lot more to come from Recognited in the near future. Hopefully, and most probably, this is merely the beginning.
Download the album via iTunes. Subscribe to Recognited on YouTube & follow him on Soundcloud.