Chicago four-piece Rebels in Stereo ignite a unique fusion of character, story and nostalgia, for their pop-punk and alt-rock EP CoVault.
Kicking into gear with the memorable anthem Lace Of Steel, CoVault introduces a fast fusion of distortion and near-spoken verses – the likes of which depict a detailed story and scenes that begs for you to listen more than once.
Instantly the band draw you in for a captivating journey, musically versatile and structurally effective, with a recognizable balance between rhythm and melody that gives their sound a defiant sense of identity.
The four-track project continues with a similar degree of personality and colour, never adhering to one single method of creative expression, but rather presenting a breadth of reflections and images in line with the changing mood and mindset of each performance.
Consider the shift to a dramatic and evocative The Standoff, suddenly gentle and enchanting in vocal and instrumental dynamic, melodically hypnotic and lyrically poetic in a distinctly more vague, broadly accessible fashion. A personal favourite for its performance, artistic overall, and the thicker, traditional rock weight of the set-up.
Strength of songwriting shines brightly again for Hauntress, an unexpectedly long-form melodic progression and softer musical display really drawing focus to the skill of the band. The powerful switch to the ferocity of metal vocally adds a brief yet effective juxtaposition.
In every case, Rebels in Stereo consistently reinforce the fact that they are a band well-worth witnessing at a live show. The passion, musicianship and mildly theatrical storytelling will no doubt come to life in a whole new way on the stage.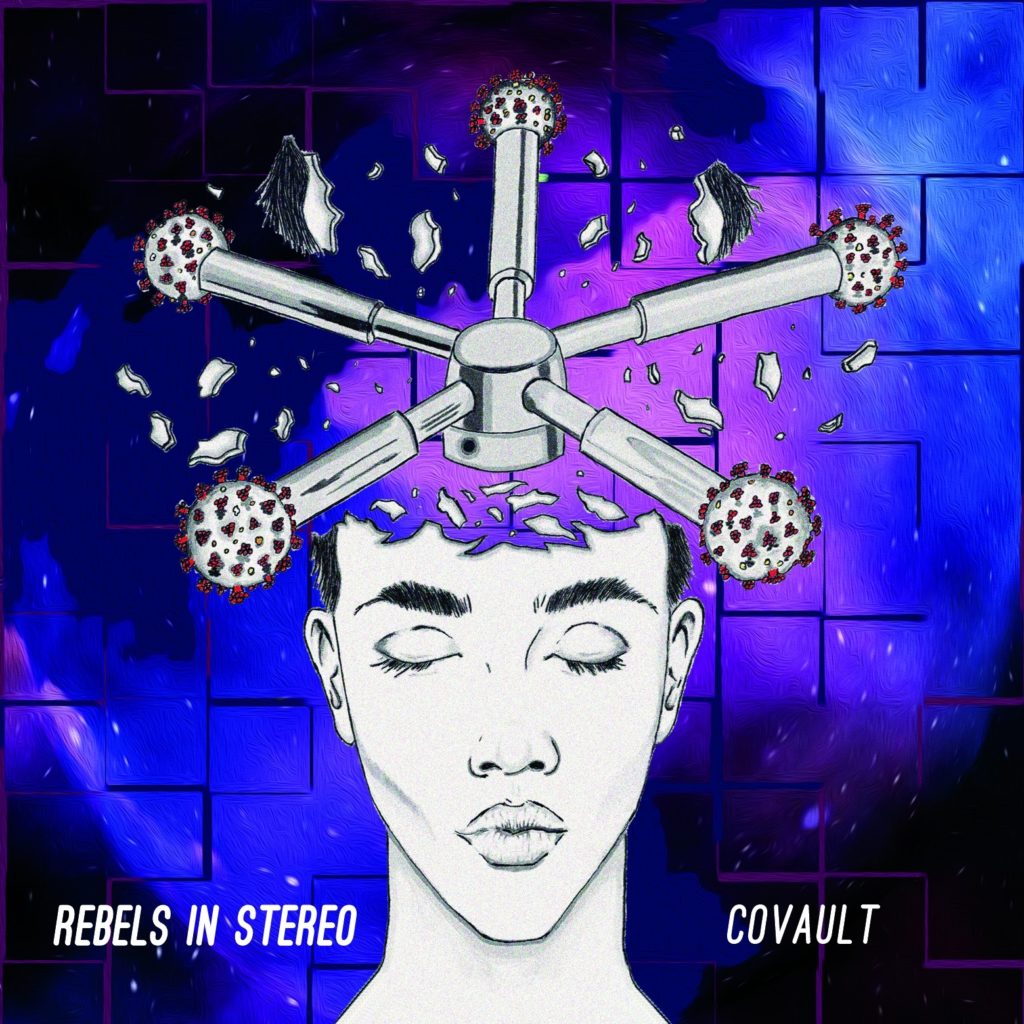 Wrapping things up is the live-jam introduction and subsequently relentless pace of Albatross. Another poetic and fascinating story, a fresh melody and soaring guitar sound, with that balancing again between ferocity and colour.
Brilliantly interesting in its take on the past and present sounds of rock, punk and metal, CoVault is a multi-faceted project, brief yet striking in all that it manages to showcase. Rebels In Stereo impress with this release – a welcomed twist of originality and narrative.
Download CoVault via Bandcamp. Find Rebels in Stereo on Facebook, Instagram & their Website.