What a pleasure to get a brand new, longer project release from the one and only Reality Suite. Awaken is not merely a new addition to their catalogue though, this EP is a heavy step forwards into new territory, in my opinion. In many ways, the band are everything it means to be rock these days, but in other ways – they write and indeed craft their songs with such passion and attention to detail, that their approach feels far more indie-songwriter or producer-fusion than anything simply intended to entertain.
Dead to Me is the first single from the new collection, and it's all of the above and more. There's heaviness and intensity, but there's also delicacy, and a very fine-tuned sense of structure that totally captivates. The verses hint at something of a haunting aura, as does the title and the concept – the resentment, the regret, the anger – but when you get to the hook, an empowering sort of indie-anthem comes through, and this feeling grows more and more throughout the final moments of the song. As stated, the band don't merely perform, they craft works of art with their music, and this EP is absolutely worth a listen.
Continuing down this ever impressive and eclectic pathway, Grave is a song that surrounds you with an alternative indie-pop or even Americana-inspired ambiance. The rhythm is infectious, the instrumentation feels stylish, the melody and story-line hold tight to your attention, and once again, the buildup to the hook lets it hit with brilliant impact. This song feels much more rock-ballad than punk or metal, there's a softness and a strange level of warmth that contrasts with the underlying ideas. There are certain moments where the weight falls away, laying bare the acoustic essentials and really just underlying even further how musically skillful the band are.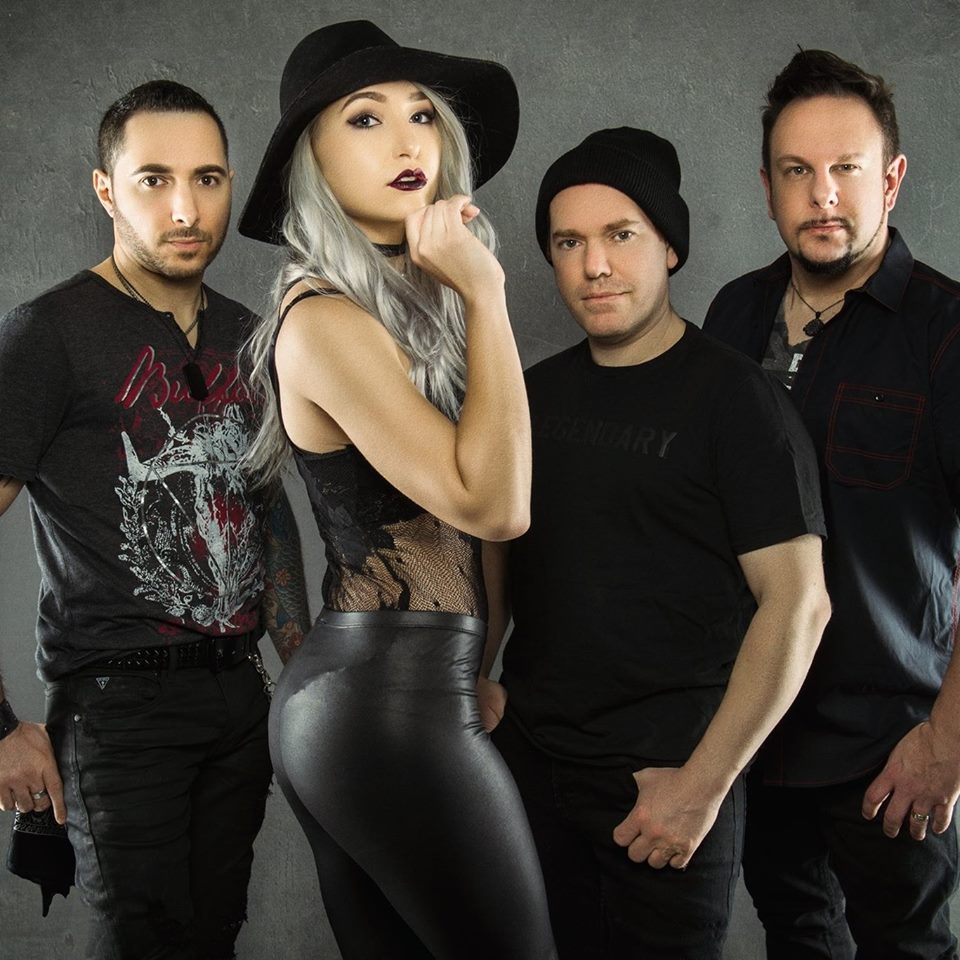 Live Now Forever sees the pace pick up again, a classic rock aura emerges – the distorted guitars, the angst, the quickness of the vocal delivery, the thickness of the drum-line. As always, brilliant structuring makes for a colourful and consistently appealing progression. The band utilise detail and set-up superbly, which keeps you interested at every step – as well as making those heavier, faster, more intense moments lift you even higher.
Cut, Burn, Bruise follows and feels like a slightly more punk-pop anthem at first, later evolving as the weight falls away, as a gentle, intimate melody and story-line pours through – though not without a sense of anticipation. This song again feels like a rock-ballad in the end, with incredibly characterful riffs – a slept-on classic from the nineties, maybe; high quality production, however, has given this whole project a totally fresh and seemingly limitless appeal. A mighty guitar solo completes the process and tops off an already enormous soundscape and build-up in a satisfying way.
Things come to a close with Lust. Seeking to surprise you yet again, a loaded bass-line drives the introduction and leads you chaotically into the midst of a distinctly metal-feeling piece that rises higher and higher as it moves along. The concept, the melody, the switch to the hook, the instrumentation – everything seems notably different to all that came before, and still it arrives as soaked in that unmistakable, Reality Suite sound. Once again, what a build up – the band paint these songs from blank canvasses into multi-layered, thoughtfully connected works of expression, and on top of this; they bring audiences that essential, authentic rock energy that is so often missing from modern music.
Awaken is an EP that was easily worth the wait for existing fans of the band, and is easily addictive and endlessly entertaining for anyone who is new to their music. Download it as of May 4th. Find & follow Reality Suite on Facebook, Twitter & Instagram. Visit their Website for more information.