An unforgettable Rasmus Fynbo graces the scene once again, with a conceptually poignant, intriguing collection of new originals, performed with the help of 22 different musicians; from 14 different countries.
The genre-blending release The Azure Sea features some of Fynbo's most engaging songwriting yet, not to mention naturally catchy arrangements that contrast the ache and unsettling truths at the heart of the lyrics.
As an opening track, Above the Sea is something of a slow burner but intriguing nonetheless, and by the final outcry of 'Down we go', the project has you hooked.
We then get a Gypsy-jazz stomp of a track, with plenty of space and poetic reflection, resolving as the concept of The Rabbit Hole strikes. A definite early favourite, infectious in melody and powerful in its blending of nostalgia and modern struggle.
There's also a second opportunity to consider these ideas later on, as Down The Rabbit Hole recaptures any wandering minds, with a breathy female lead and the sudden meeting of colourful chaos and calm.
The Azure Sea title-track is musically beautiful, gorgeous acoustic fingerpicking and a rise and fall verse melody embrace the listener with natural warmth and calm.
This one is familiar yet fresh in detail – perhaps a favourite from the entire Fynbo catalogue for its ability to seem like a hit and an alternative, indie legend in the same instance; not to mention its deeply personal undertone yet the accessible, welcoming nature of the overall.
Golden Mirage is another easy highlight, a catchy circus-style pop-rock track on the surface, conceptually provocative underneath this, with lashings of colour and uncertain depths juxtaposed throughout. Rasmus writes poetically as ever, and his words connect with ease thanks to the quick embrace of the melodies.
'Money appearing like magic out of the blue…'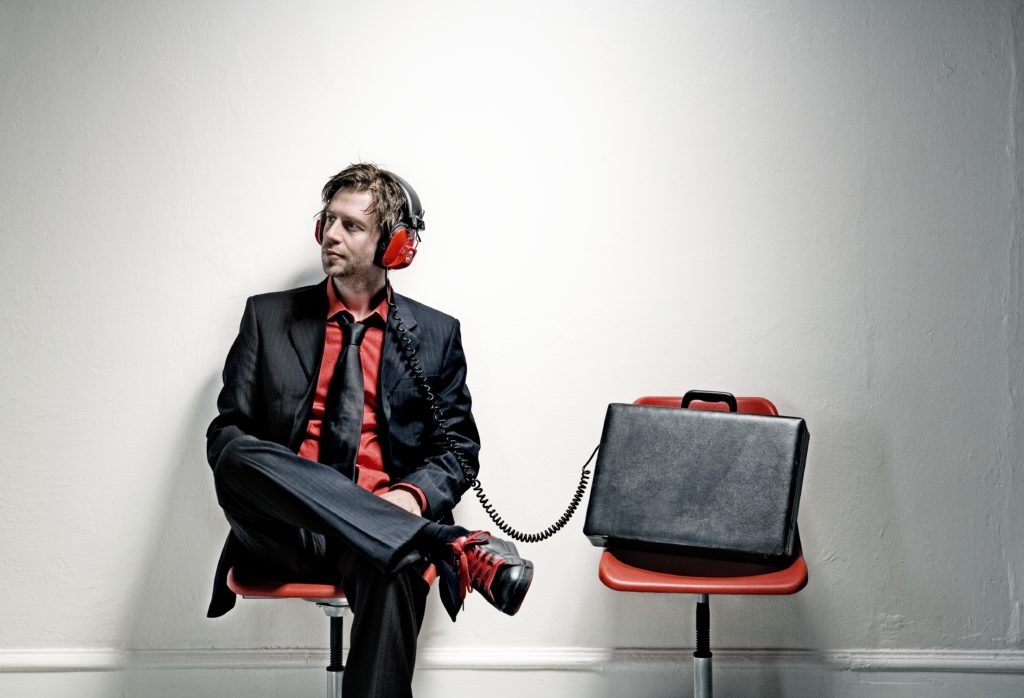 Into The Night gets more personal still, softening the blow with acoustic delicacy and yet another hypnotic melody and lyrical strength. The song builds and builds, adding distinct value to the playlist yet holding close to the mood and musicality in general for a clear thread throughout.
For Others To Shine as a closer brings quietness and sensations of isolation and failing hope to the surface, with musical folk brightness and the brilliantly captivating nature of the lyrics once again juxtaposing each other in a mightily artistic manner.
'Thank you for your time in the firing line…'
Incorporating all manner of moods and musical styles, with a variety of organic folk instruments from clarinet to mandolin and cello, The Azure Sea proves all at once a treat for the real music fans, and an artistic snapshot of the times we're living in.
From conspiracies to age-old tales to Bitcoin, no subject is out of bounds, and in every case Rasmus Fynbo makes professional work of connecting on a deeply human level, regardless of the issues at hand.
Absolutely superb – a dreamy and hypnotic pleasure to escape into for a while.
Download the album via Bandcamp. Check out Rasmus Fynbo on Facebook, YouTube & Soundcloud, read our interview or visit his Website.