An Echo Boomer by self-definition, Rasky Sadagr takes listeners through a mind-bending world of audio exploration. Featuring well-matched parts of intensity and softness, JOY JUICE feels somewhat like a retro, nostalgic electronica realm, yet also a notably fresh, cinematic endeavor – designed to touch on contemporary topics and situations.
From the heavy pace and scream of the opening, title-track, through its rambunctious crowds and relentless rhythms, this fuzz-soaked, muggy yet heavy blanket of energy envelops its audience and provides a powerful sense of rising anticipation – which is met in shed-loads throughout the rest of the project.
Showcasing a Prodigy-esque level of creative freedom, the final moments of the track introduce an organic and alternative set-up, the live-band sound with equal intensity and boldness.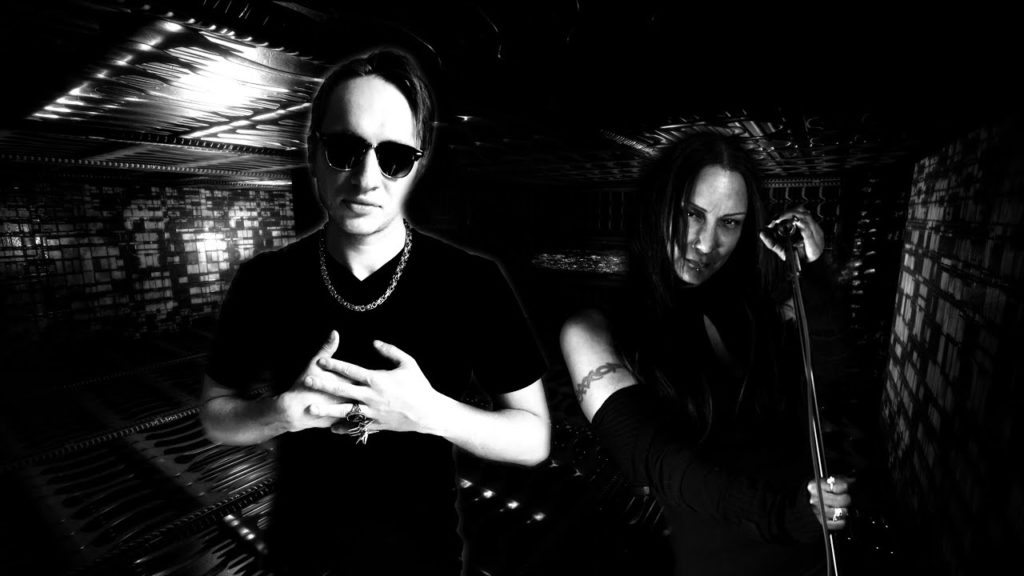 The Three Brides follows on with an immediately more mellow, reflective arena of synths and swirling audio fragments. Again, there's a late-night depth and cinematic aura to the piece, hints of voice and that muggy overall finish create a nineties techno vibe – alongside artistic sound-play that proceeds to pave its own way.
Year Of Succubus then drives with an intriguing solo drum-line, still in keeping with the Rasky Sadagr production style that's easily recognizable by now. Soon we get a sense of intensity building, an uplifting, euphoric wash of synths, contrasted by a thick and weighty, distorted bass-line.
It's a simple combination with complex counter-effects, those female vocals in keeping with the artwork and implied concept of the project's title, the general mood allowing the more mature listener imaginative transportation to another era. The weight and volume of this one ultimately makes it stand out from the rest as it continues to intensify.
During the latter half this unique style continues to keep things familiar yet mildly unpredictable. Necessary Force is decidedly mellow in contrast with its predecessor – a little sci-fi-like in its electronic play, recognizable for its bass rhythm.
Then to further utilize contrast to the boldest degree, I will teach you how to f*ck kicks in with a Gabber-inspired level of relentless energy and power. Oh Gawd follows with a stylish reintroduction of all previous layers and fragments to bring things to an again simple yet recognizable finish.
While audiences for this kind of creative electronic sound are somewhat less visible in recent years, they're still very much at one with the process and finished product from new, experimental artists and acts. Joy Juice takes those classic building blocks and rolls with imaginative cinema to offer a noteworthy hit of effective, late-night escapism.
Grab the EP via Bandcamp. Visit the Dem0scene Website for more information or check out YouTube.