Leading with a retro electronic warmth that tips its hat to trip hop and the late Mac Miller alike, R. Choppa's Animal Behavior is a project with a creative set of soundscapes and a quickly recognisable, identity-loaded string of vocal performances.
R. Choppa is an artist with a clear love for music in all of its forms, his rhythmic vocals bring a level of personality from the offset – a tone and style that's easy to pinpoint. Meanwhile, the musical aspects pour through, complete with their multiple layers and their fine fusion of jazz-cafe delicacy and classic hip hop grooves. OG is all of this and starts things off well.
1mo follows and sees things intensify towards a slightly more industrial and creatively free aura. In the same instance, Choppa continues to tell unique stories, with captivating scene setting, imagery and observations. His rap flow takes the form of a slightly free-style delivery, almost feeling completely on the spot in some cases, following no set structure but committing to the moment regardless. Half way through this second track things suddenly get heavier – the music falls away and labels step more clearly upto the stage; groups, religions, humanity and its many layers.
As the album goes on, the music leans back and forth between that opening, dreamlike jazz-infused delicacy, calming poetic references and a simple love for the good times, and that which hits with a little more impact and darkness.
In some ways, Choppa's style pays tribute to the likes of The Streets and alternative UK hip hop acts that walked the line between mainstream pop and utterly carefree rap and grime or garage music. 50 M&ms appears as the former, simple yet hypnotic. Cold Naan then quickly kicks in as the latter. Dreaming keeps the back and forth in action – melody and those warming, Mac Demarco-style synths trickle back through.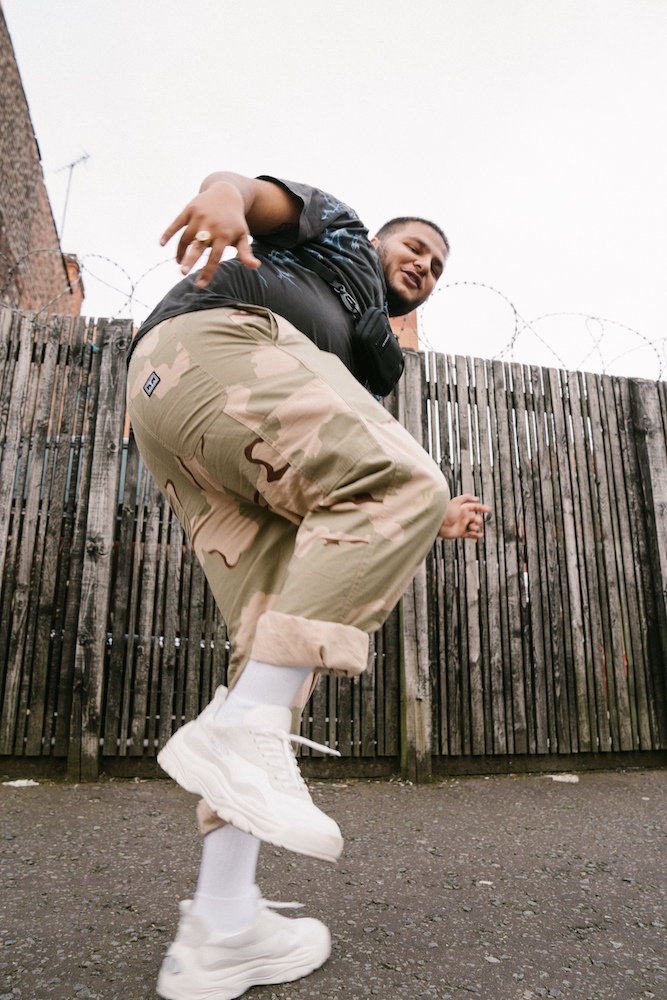 There's a lot to appreciate about an album like this, though its length makes it fairly essential to listen more than once. Choppa has plenty to say, part of which is simply fun, part of which touches on the depths and difficulties of life. All the while, some really likable beats emerge, and you gather a fairly strong understanding of the man behind the music.
Wendeazzz is a definite highlight, a structurally complex track that evolves from gentle swagger and smoothness to something far more gritty and revealing. The title track follows and lays bare some of the underlying sentiments that inspired this whole album. Choppa showcases confidence and heart in equal doses – balancing a carefree sense of pride with an ongoing level of soul and emotion that's easy to connect with.
There's an array of influences throughout this project, ultimately helping craft it as something of its own entirely. 17 tracks means this is an easy go-to for those seeking alternative and interesting playlists that refuse to adhere to the simplicity of mainstream sounds. Tracks like MOB Ties FBI Ties, and later Get 2 Tha, hit with an unsettling level of darkness and intrigue, intertwined with that creatively free swagger and artistry.
In contrast, tracks like Iiii walk along a smooth and dreamlike beat, while offering up compelling, captivating poetic references and thoughts on life and the world around us. Another highlight for its intellect and that contrast between vocal intensity and musical calm. Bee U takes a similar road but gets notably personal and further strengthens that bond between artist and audience.
Toward the end, things remain creative, and more boldly now you can appreciate that R. Choppa is an artist with little to no concern for how others are creating. He does his own thing, he does it with confidence, and for all of these reasons Animal Behavior is a poignant and fairly fascinating new project.
Feeling, Pouring Up a 4, and Rest in Paper all stand out and hold tight to your attention in their own unique ways. There's an anthem-like quality to many of these, alternative again but powerful in how it draws you in.
This album is a refreshing and genuinely original look at contemporary hip hop and different perspectives. It's also a musically eclectic and consistently engaging release. Seas and Oceans is a melodic, dance-hall-like highlight towards the end. All in all, there are plenty of big hits here, and plenty of underground instances of freedom and mystery. Well worth a look.
Find & follow R. Choppa on Instagram or visit his Website.