What a debut, a full-length album skilfully fusing high quality production with brilliantly creative, expressive songwriting and melodic developments. plzdontclickhere is the kind of unexpectedly memorable artist name with the potential to make real waves in the industry if the music hits the bar, and this project Stuck well and truly reinforces that chance.
Home Sick (PT) is the opener and is all of this. Initially we get a sort of funk meets house electronic vibe – great in itself, colourful and offering just enough detail alongside the rhythm to really draw you in. As the song progresses though, a gentle vocal line emerges, and proceeds to guide you through a deeply thoughtful string of lyrics that effectively light up a whole new side to the producer.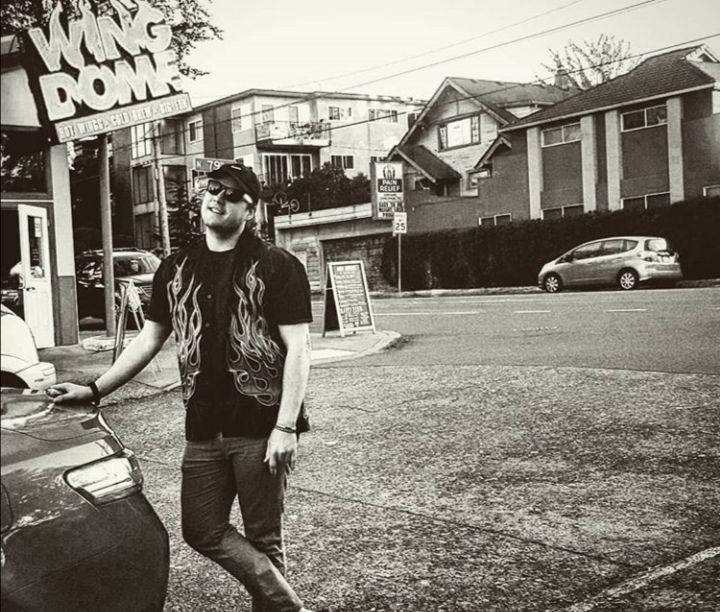 This unpredictable, impossible to pigeon-hole quality stands tall throughout the album. Even as track two kicks into gear, we're immediately in a different realm, but the building blocks remain – those threads of production intricacies and this soulful, melodically hypnotic approach to songwriting.
Brilliant, eclecticism and professionalism at their finest. Track two Used To You makes superb use of contrast and offers an immensely creative, satisfying switch from delicacy to weight from the vocal verses to the experimentally intense, energising instrumental hook.
As the album goes on, there are threads of character throughout many of the themes – the overall concept seeming decidedly poignant at this particularly isolated time in our lives. The title-track, however, takes this sentiment by the reigns and lives it out in a cleverly vague, timeless manner – delivering an EDM-pop fusion hit that's gorgeously addictive to listen to at volume; and can topically be applied to any number of situations in the listener's life.
Versatility is a key element in plzdontclickhere's catalogue so far. Separate Ways welcomes in an electro-pop, funk-led sort of ambience, a mellow and smooth few minutes of reflection. Then there's the fuzz-soaked darkness and intensity of In My Head (Intermission), a provocative and thoughtful soundscape that envelops its audience in a heavy and immersive manner.
Leave Like This keeps the experimental darkness at the forefront, a refreshingly industrial rhythm meets with heavily effected vocal fragments, and is later contrasted by a softly raspy, heartfelt vocal line that connects for its bright sense of humanity. A uniquely artistic track, perhaps a highlight for its unusual set-up and style. Moments like this really bring home the creative freedom and imaginative sound-play that drives plzdontclickhere.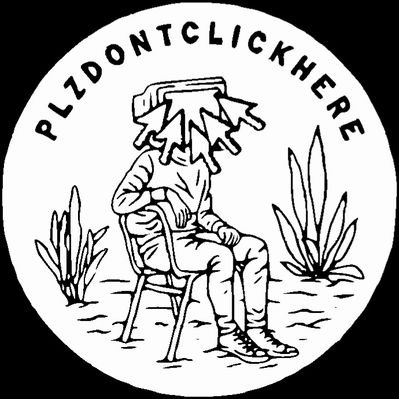 Towards the end, Feel It adopts an almost sci-fi like aura, unique layers again give the track a fresh quality, and there's a level of depth and emotion to the writing that really connects in a powerful way.
Afterwards, Forget It injects a welcomed hit of faster House into the playlist, but makes certain to keep you on your toes with breaks from the drum-line as a gentle, nearly whispered vocal pours intimate, personal reflections into the room.
Fly marks another immersive highlight designed for late-night escapism. The soundscape embraces you, while the vocals lay bear a refreshing, melancholic melody and further insightful, thoughtful lyrics that seek to connect with the obsessive, notably human parts of the psyche. Poetic and peaceful, somewhat sad but comforting in being so. A great way to finish, a trip hop meets dance classic with a timeless air of understanding about it.
Rarely before has such an aptly titled and worthy project been released at precisely the right time. This one will see you through the remainder of the lockdown, and will likely light up more than a few club nights and festival sets across the board in the near future. Well worth experiencing.
Find & follow plzdontclickhere on Spotify, YouTube & Instagram.