Illinois act P'like make a long-awaited return with this ambiently captivating and conceptually provocative new album. Proceeding from intriguing and delicate beginnings, through a multi-layered arena of stunning soundscapes – scattered with melodies and ideas, fragments of thoughts and thicker underlying sentiments – the album works wonders for the mind and body alike.
Jericho kicks things off as a beautifully soulful yet industrially soaked piece of trip-hop, with a gorgeous leading vocal that echoes out into the room. Meanwhile the music builds, gathering momentum in subtle, skillful ways.
The Banished follows and hits with a slightly heavier level of darkness and mystery. Still though, that set-up and vocal sound feel perfectly in keeping with the threads of identity and purpose that run throughout the playlist.
In the way that albums from Portishead, Zero 7, even Leftfield and some of the more EDM-inspired projects that ventured into trip hop, would prove to be a reliable and loyal go-to for years to come – that element of absolute escapism, of darkness and clarity intertwined – that's precisely what this project offers listeners. It's refreshing, to say the very least, and it's easily worth more than a few streams throughout the coming months and years.
Strange Melancholy and Metanoia continue down the road of deep thought and meditative intensity. The latter veers off into a Moby-sense of calm and peacefulness, with a dash of London Grammar to the delivery. Sweeping string sounds create a wave of warmth as the vocal hypnotically calls out for forgiveness or freedom. An addictively simple yet powerful track that's easily a personal favourite.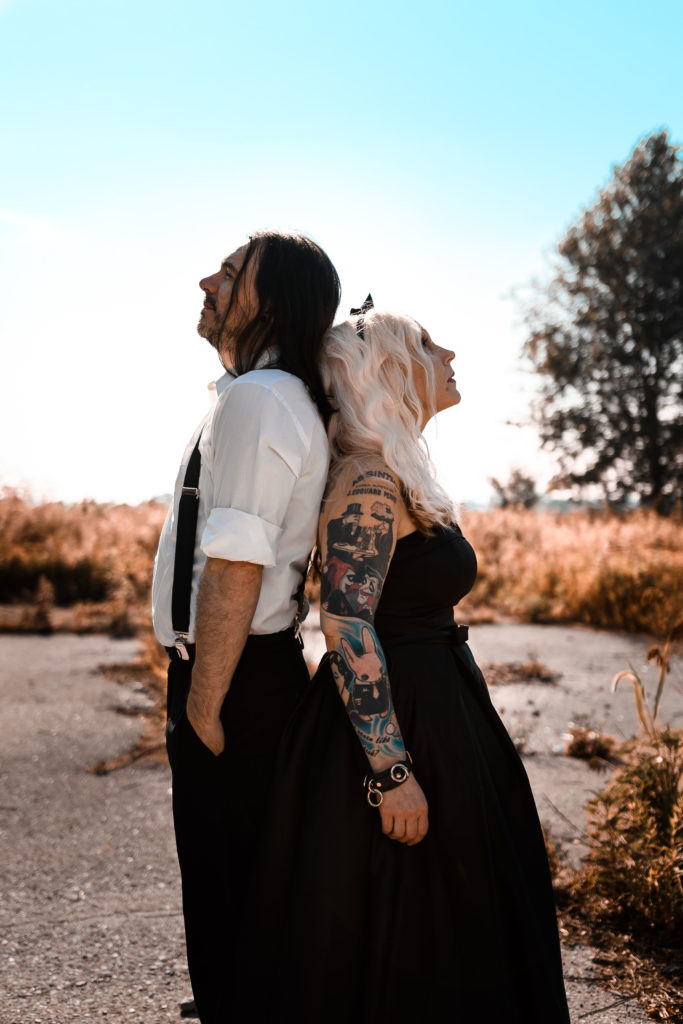 The Maiden Wound brings back that industrial aura and creates around you a haunting, disjointed array of fragmented references and moments – feeling like the peak decision or change in some epic sci-fi film. Then Subliminal quickly reignites that intrigue and interest in the underlying intentions of the project. The journey continues, consistently feeling familiar and relevant to itself, yet always throwing in a few creative curve-balls and twists to maintain an inherent mood and motive. The louder you listen, the deeper you fall under the spell of the experience.
As The Shadow Effect tumbles out around you, things get all the more eerie and unsettling. A welcomed hit of weight and engaging rhythm helps create a late-night EDM vibe that's all at once welcoming and enticed by a sense of evil and darkness. Again, hints of ideas are thrown out intermittently, subliminally inspiring a certain pattern of thinking.
Things come to a sweetly resolving yet still uncertain and dreamlike finish with the calming, spacious tones of Syzygy feat. The Fair Attempts. A piano-led ambiance meets with infrequent hits of rhythm, all of which is washed over by a series of united, choir-like voices. The sound alone creates the story, not lyrics – the full artistic arrangement is mesmerizing, and beautifully well-captured. Another absolute highlight, and a fantastic way to finish this album.
Many have tried to create unique projects such as this, the sort that tip their hats to the creatives of yesteryear but also offer something profoundly new and fascinating. Most have failed to really come through with something of lasting value and appeal. In this case, De Anima genuinely feels like a worthy and timeless classic. Perhaps even with too short of a time-span for most listeners.
While there has always been an air of originality and freedom to the P'like sound, this project seems to have reached another level altogether. De Anima in full is a sensational new album that's absolutely worth the time it takes to experience it in full, and at volume
Download the album via Bandcamp or stream it on Spotify. Find & follow P'like on Twitter & Instagram or visit their Website.