Re-emerging this season with a superb album of conceptually contemplative originals, London's Plastic Barricades set the mood and engage with ease.
The uniquely intriguing project Self-Theories tackles the concept of life-defining decisions – those we make based on our own belief systems and indeed stereotypes about both the world and ourselves.
Tunnel as an opener introduces this conceptual journey beautifully, a track that perfectly encapsulates the darkness and apparent lostness of the winding tunnels we often find ourselves traveling through. While there's a clear level of doom and gloom to the idea, there's also an essential dash of optimism – all tunnels come to an end at some point. Both the music and the storyline represent this progression to optimism well.
Rather appropriately, a light and colourful Optimist follows on – a gentler, near-acoustic sound, with a boldly relatable storyline that details the overwhelming ache of losing hope; perhaps a feeling too many of us have been drowning in throughout this past year.
A poetic and partly melancholic yet strangely calming Don't Follow Me! marks another stand-out, particularly for its contrast between mellow verses and a full chorus of voices for the hook. Glaring Screens also has a fully captivating progression to it, and the softness of the leading vocal meets with the rising energy of the soundscape and melody in a brilliantly anthem-like fashion. (Then of course there's the aptly glaring truth that is our own connection to this reality.) A live show calls out – hopefully some time soon this world returns.
Weightless is something of a personal favourite, perhaps for its instrumental delicacy and the connection between this and its concept. Right To Be Adored kicks in well afterwards for the heavier set-up and the return of that live-indie energy. All the while, as the music fills the room in a likeable way, you're consistently prompted to reconsider the underlying themes – each and every lyric poetically drawing your focus towards the bigger issues, our sense of self, our relationship to the external world.
During the latter half, Game Of Numbers stands out for its acoustic purity and the spacious exploration of its story – not to mention the mighty drop to fullness for the hook.
One For The Road is also an easy highlight, melodically addictive with a fine use of higher and lower moments – not to mention some simple yet satisfying indie riffs, and a brilliant build-up to the hook.
The Great Unknown also brings the project to a conceptually relevant finish, by encapsulating certain ideas and emotions that made up much of the playlist. A bright and hopeful song, with a welcomed wash of warmth that ends things on a likeable high.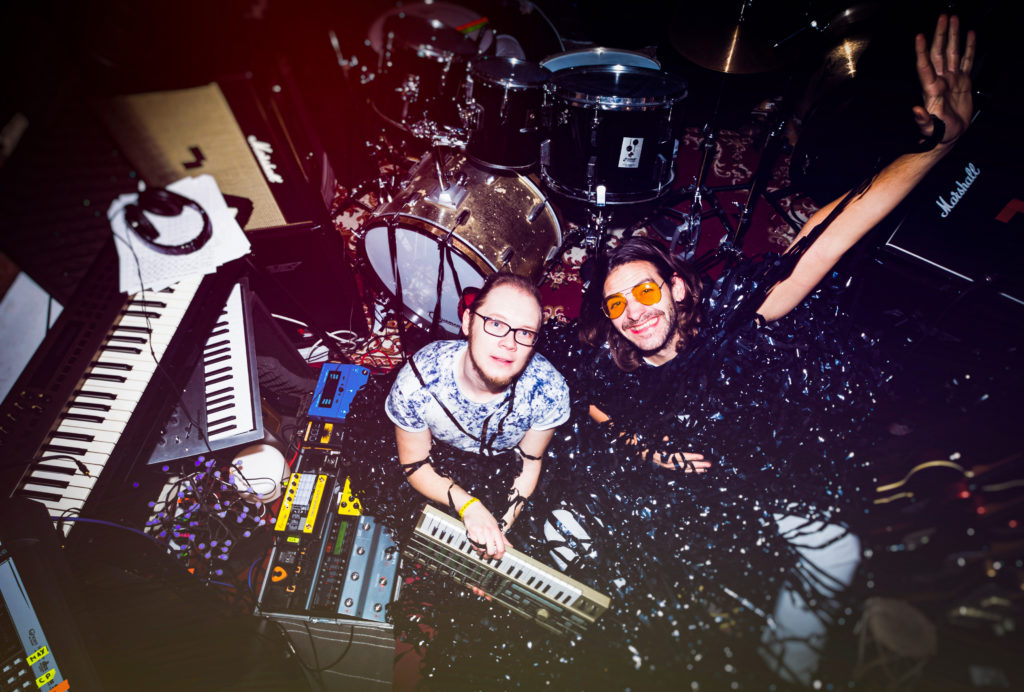 On top of the engaging song-writing and the nostalgic indie rock sound, this project also comes with three original videos – as seen above and below – each with an equally classic and even vintage DIY feel to them.
A real pleasure to delve into. The album is an easy must for classic soft-rock and indie fans across the board; not to mention those who simply appreciate the art of deeply thoughtful, intentional song-writing. A brilliant follow-up to 2017's Mechanics of Life. Plastic Barricades are swiftly amassing a superb catalogue of provocative, fascinating originals. Well worth knowing about.
Find & follow Plastic Barricades on Facebook, Insta & Soundcloud or visit their Website. Artwork by Elina Pasok.