Pete Murphy further proves the unlimited nature of his creative imagination with yet another album release – the second this year, and once more a project written, compiled, recorded and released in only 14 days. If you think this sort of output might lead to a below-par quality, you'd be greatly mistaken – perhaps it might elsewhere, but not in the hands of Pete Murphy. This latest album is a stunner, loaded with songs or theatrical audio experiences that seem more and more impressive with each new listen.
Theatre Of The Absurd has that unmistakable Pete Murphy vibe to it – the vocals, the unpredictable set-up – what stands out here though is indeed the sheer height of the theatrics, and the lyrics. The lyrics are fascinating, thought provoking, clever – so much so that a single listen seems far from enough to truly grasp each idea. The title track leads you in carefully, then Grotesquary takes to immediately increasing the lyrical density and the creatively free aura – by which point you're involved for the long-term thanks to a strong level of intrigue and absolute originality.
I'm not weird enough for the weird people.
I'm not normal enough for the normal people.
I'm not old enough for the old people.
I'm not young enough for the young people.
I'm not gay enough for the gay people.
I'm not straight enough for the straight people
Am I destined to always be impaled on this church steeple?
Pete wrote this album with a vaudeville style stage-show in mind. As you make your way through the songs, the potential visual aspects undoubtedly come to mind on more than a few occasions – not least of all as each song varies so intensely from the next; a little like the scenes in a theatre show. Hallucinogenic Canvas Heart sees the performance take a turn down a particularly dark and melodically complex pathway – the hook is surprisingly addictive, even its notably long-form state; something Pete always manages to achieve.
Little Lizardy Man afterwards emerges in stark contrast, offering humour and leaning far more in the direction of the absurd. The creative flair is on top form, nothing comes to mind as far as potential comparisons go. This album is perhaps the furthest into Pete's imagination we may have ever been.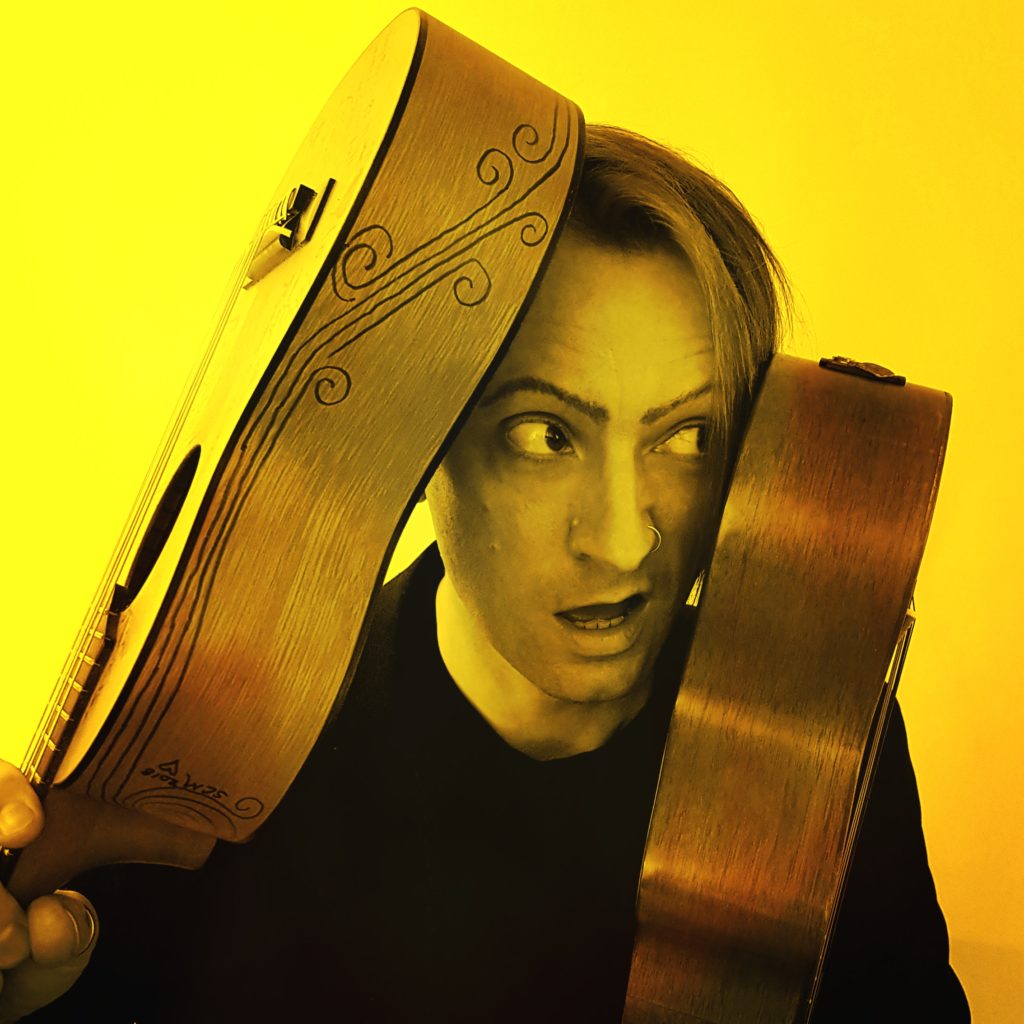 Valentine Schmalentine is everything the title promises, a stripped back bit of piano-led soul drives things, gorgeous instrumentation and a superb melody-line. This quickly becomes a favourite for its balancing between that which is quirky and that which is musically and melodically satisfying.
Vaudeville afterwards lets the piano and Pete's flawlessly meandering voice present a simple shuffle of a song that builds up wonderfully. On Suicide later on makes certain to instantly re-capture any wandering minds. The subject matter is dark and all too quick to connect, yet Pete's delivery is poetic and somewhat comical – contrast captivates once more.
Pete is something of a one-man-band on this and in fact the vast majority of his projects. This includes all the voices you hear throughout Theatre of The Absurd. The Hypocrite Dance was not the first moment at which I wondered and went in search of additional credits. A true testament to Pete's natural skills as a performer.
An Inappropriate Dream then keeps things incredibly personal and offers up a brilliantly chaotic solo stint of poetry and passion relevantly intertwined. Heartburn Hotel follows and feels like a folk-pop ballad at first, though of course it soon evolves into something beautifully complex and extremely, conceptually, Pete. Story-telling in the third person returns for Dada Girl – still these unforgettable melodies continue to step up to the stage. The musical brightness is welcomed and the lyrical simplicity gets straight to its own point – Her cut up prose / Makes more sense than the current political shit show.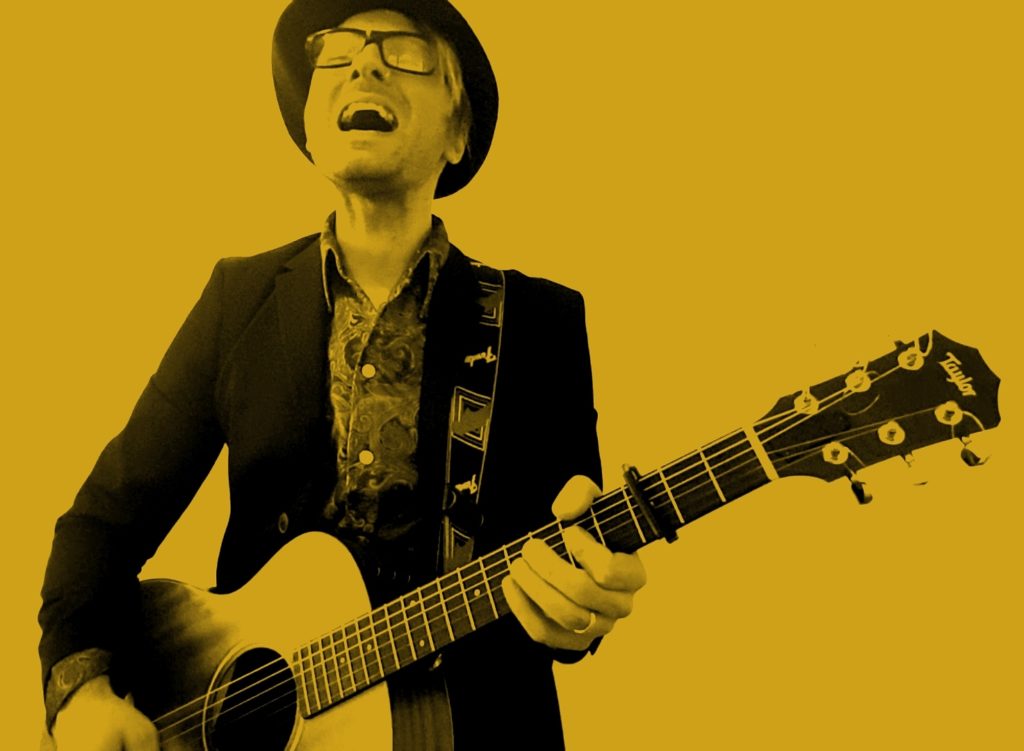 Poly Put The Kettle On begins as the title suggests. It's worth noting at this point that Pete's abilities as a pianist and indeed a multi-instrumental musician are as limitless as his songwriting. Sometimes it seems to go without saying, but for those who are yet to indulge in a Pete Murphy project – there are countless reasons for you to do so. Spend an hour with Theatre of The Absurd, then return to Bandcamp and discover an entire world of creative expression – the sort that refreshingly feels about as far from the mainstream formulas as possible.
I Love You But I'm Going To Eat You brings this album to a close in the most gorgeously striking fashion. The title makes promises that the song unquestionably keeps. Pete's 'Edward' seems to step into view for a moment, not for the first time. There's an entire cast of characters at play under the Pete Murphy artist name. Always a genuine treat to be entertained and indeed amazed by.
Check out the album via Bandcamp – a big thank you to Pete for the shout-out there. Find & follow him on Facebook & Twitter. Visit his Website for more information. Check out our in-depth written interview with him here or listen to the Podcast episode in which we talk all things independent & creatively free.